DIOR HOMME MIXES 90'S NOSTALGIA AND TAILORING IN NEW COLLECTION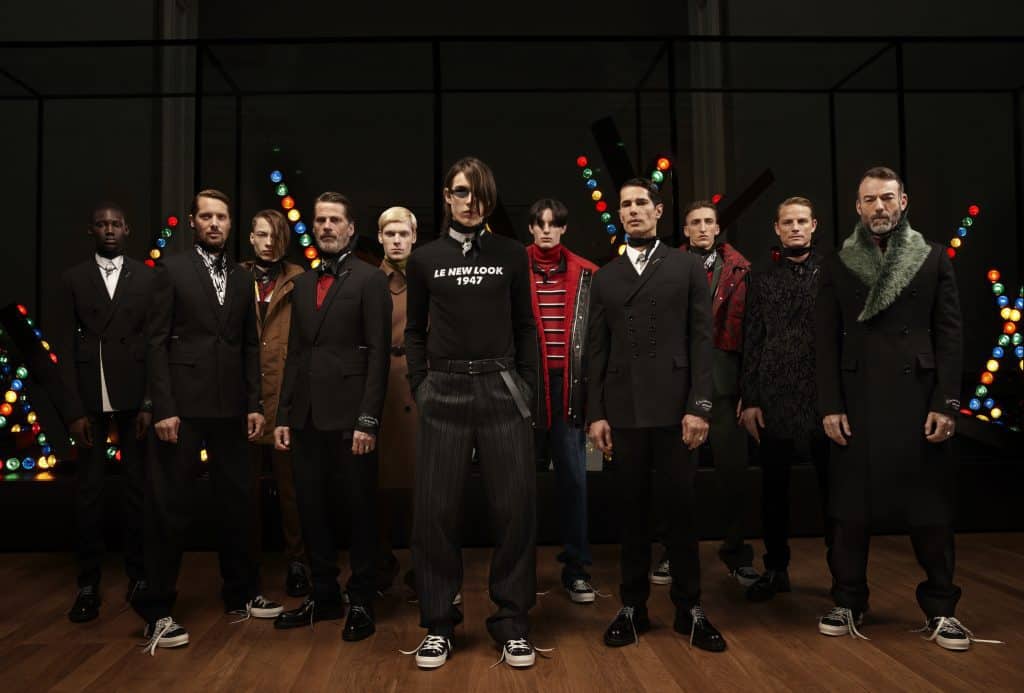 The fall/winter 2018 Dior Homme collection designed by Kris van Assche questions the duality of the freedom of youth and the wisdom that age brings.
Assche aimed to address the constant evolution of the formal and informal codes that define menswear today. A meticulous deconstruction of the Dior Homme suit combines with the symbolism of 90's tattoo culture, pitching the sartorial finesse of the Dior Homme atelier against the beliefs of urban nostalgia.
Paying homage to the intricate patternmaking of Monsieur Dior, sophisticated variations on the bar jacket are a testament to the house 'savoir-faire' – as black grain-de-poudre wool is tailored as sculpted suit jackets bearing slotted lapels, patch pockets, and double-breasted officer's buttons.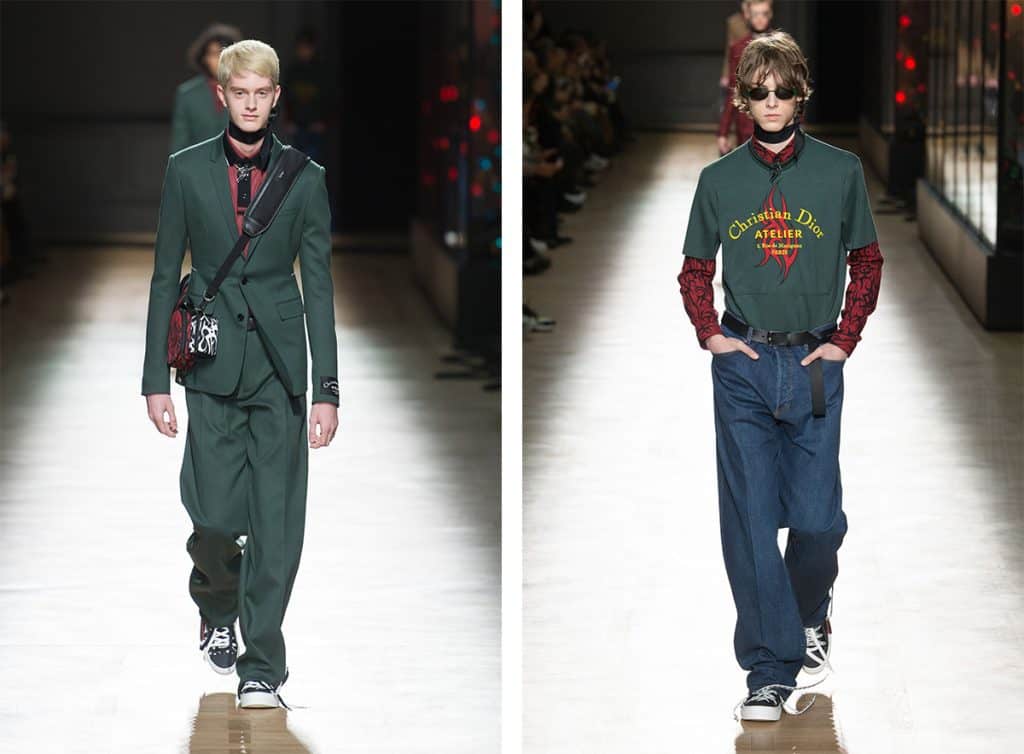 Buoyed by their extreme elegance, the spiked tattoo motif emerges as a graphic rave totem, scaled up and down the collection as a singular heraldic device or an all-over print. In forest green, crimson, and safety yellow, the layering of classic knit polo shirts, tank tops, and turtleneck sweaters creates ironic compositions of a teenage wardrobe, juxtaposed with a structured trench and overcoat shapes in bonded cashmere. Stacked proportions reveal high pleated trousers in suiting wools or washed denim worn beneath cropped nylon parkas, duffel coats, rugged shearlings, and technical windcheaters.
The new Dior combo bag clips together as multiple zipped compartments on a cross-shoulder strap, whilst exotic luggage styles add an opulent corporate flair. On foot, laser-printed tattoo brogues and canvas hi-tops ground the silhouette's street vs. sartorial axis, reflecting the eternal call-and-repeat of youth and manhood.