DRAKE'S OPENS PERMANENT STORE IN SOHO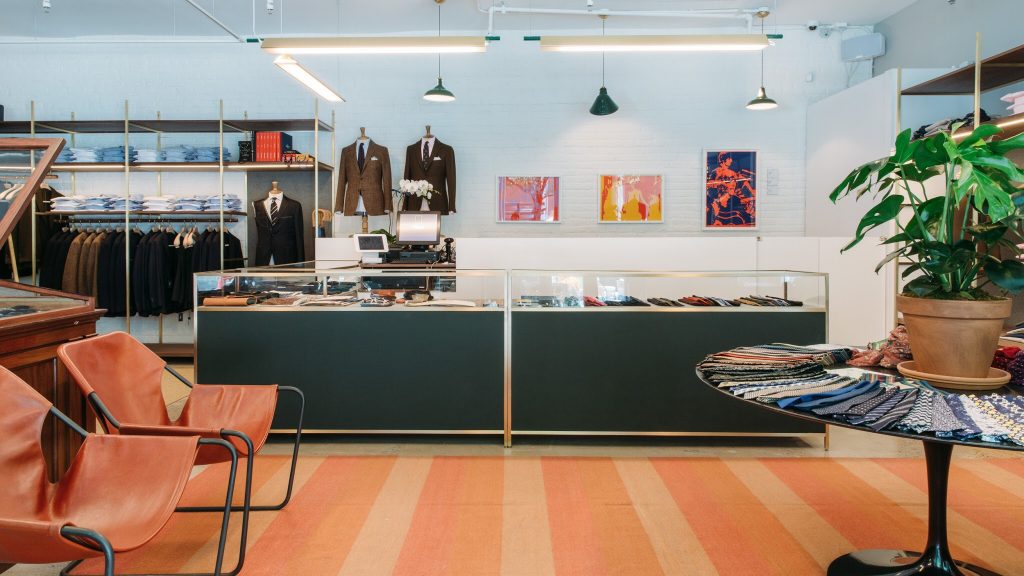 Drake's, the renowned British clothing maker and haberdasher, has opened its permanent NYC store location after successful stints on Prince Street and at C'H'C'M.
The 1,000 square-foot shop, located at 39 ½ Crosby Street, is the fullest representation of Drake's this side of the Atlantic. The new SoHo outpost features suits, sportcoats, dress shirts, ties, sportswear and made-to-measure. Prints by pop artist Bob Stanley dot the walls throughout and display cases originally from The Museum of Natural History in London lend themselves nicely to the overall aesthetic of the shop.
"Following a pop-up shop on Prince Street, Drake's makes a permanent home in New York's SoHo neighborhood with the opening of a shop on Crosby Street," says Michael Hill, creative director of Drake's. "The retail space will be a familiar presence to the Drake's men of New York, offering not only handmade ties, pocket squares and scarves, but also shirting, tailoring and footwear. While remaining distinctly Drake's, it will also look to present an entirely new shopping experience, one that is unique to New York."