E-Commerce: Integrating Orders with Inventory and Supply Chain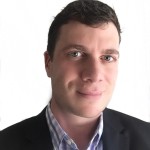 Q: Why is it important to have an e-commerce system that integrates customer order information with inventory and other supply chain data?
Neal Kaiser: Customers are increasingly expecting a truly omni-channel shopping experience: browsing online, shopping in-store, ordering online for in-store pickup, ordering in-store for home delivery, etc. By integrating the systems that manage your customer data, order details, inventory levels and other supply chain information, you can meet those customer expectations.
Customer service representatives can provide quality responses to customer inquiries with quick access to:
order date and detail information
backorder or pre-order status
tracking numbers
customer purchase history and returns
near real-time inventory levels at all of your locations
Having a single trusted source of inventory data ensures consistent and accurate information about stock availability. Sales associates are thus empowered to complete transactions based on actual inventory, wherever it may be within your system.
A central source for all customer data makes it easy to analyze data to identify trends and to make informed marketing decisions. This allows you to:
offer effective promotional targeting
re-target and convert abandoned shopping carts
better understand customer browsing behavior
test real-time promotional offers
An integrated system allows you to streamline inventory, provide essential details for your sales and support teams and ensures that your customers get the information they need as soon as they think to ask for it, allowing them to complete their transactions effortlessly.