ELEVENTY OPENS ITS FIRST NEW YORK CITY STORE IN SOHO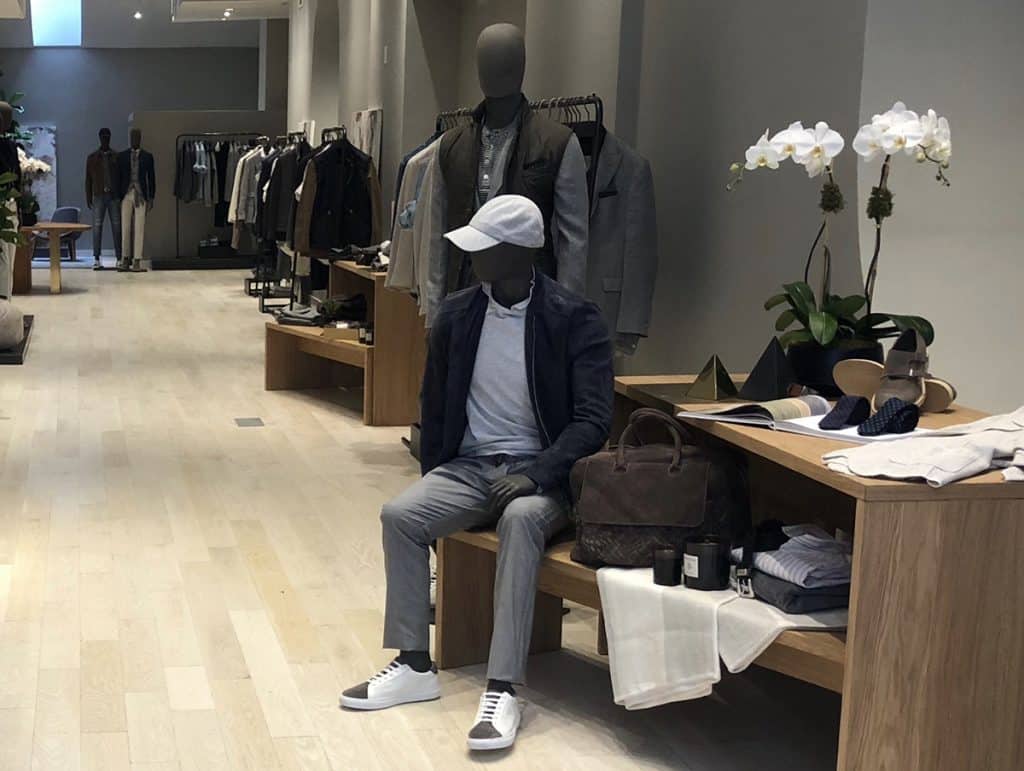 Italian luxury brand Eleventy has opened its very first New York City store at 77 Greene Street in SoHo. The 2,000-square-foot store will over the brand's selection of men's, women's, and accessories.
"Our goal for the store is to reinforce the brand message of 'Modern Style' and 'Value for Price'," says Geoff Schneiderman, president of Eleventy North America. "We believe that be located in the heart of SoHo's luxury district will deliver strong visibility to both of these messages. While our top priority continues to be building our business through wholesale distribution in the best locations across North America, this store will allow us to represent the complete world of Eleventy from our own fragrances and footwear collection to our best-selling category—jackets."
"We feel this store is the best advertisement, as the customer can understand in a matter of minutes through the product the core values of Eleventy (Style, Quality, and Value for Price)," continues Schneiderman. "Our wholesale partners have each expressed their support of this store and believe in its benefit to their own businesses through enhanced brand awareness."
Samuel Johnson will oversee all retail operations, moving from the brand's wholesale department, including the Eleventy Toronto mono-brand store and its Southampton pop-up store. Schneiderman also notes that Eleventy has no further plans to open additional stores and stresses that the brand will remain focused on building its business through its wholesale partners.
Eleventy founder Marco Baldassari adds: "This store is our opportunity to showcase Eleventy as the modern expression of Italian sartorial style in the most important city in the world."