ERMENEGILDO ZEGNA DEBUTS SHORT FILM SERIES WITH ACTORS ROBERT DE NIRO AND MCCAUL LOMBARDI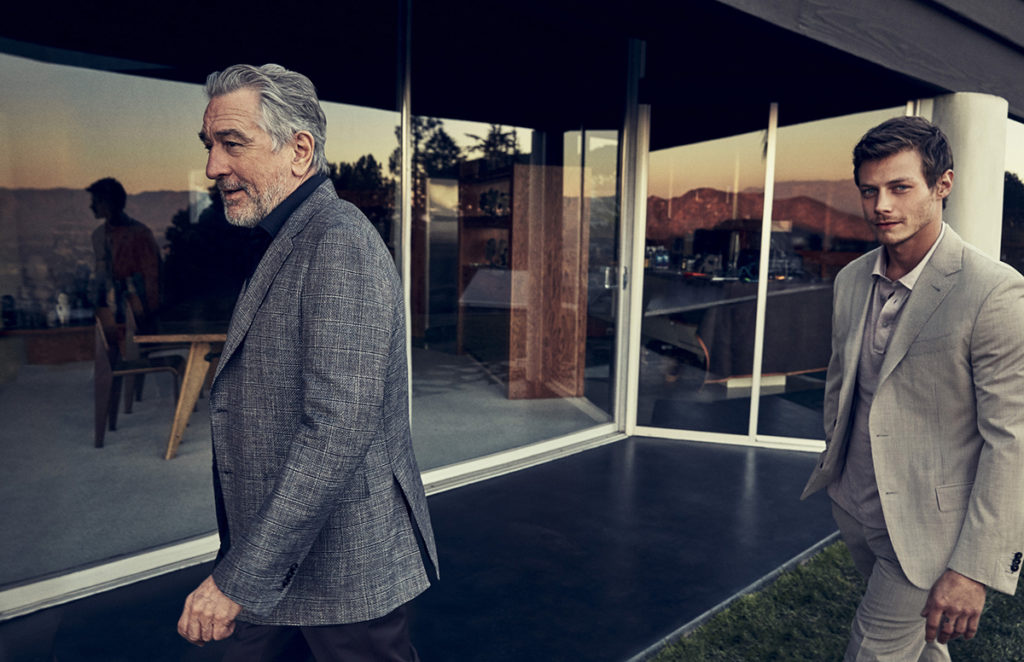 Luxury Italian menswear label Ermenegildo Zegna has unveiled its first ad campaign under the artistic direction of Alessandro Sartori. The new spring/summer 2017 campaign, which stars actors Robert De Niro and McCaul Lombardi, marks the start of a new "emotionally connected voice in which we communicate with our community around the globe," according the company in a statement.
Shot by filmmaker Francesco Carrozzini in Los Angeles, the campaign – entitled Defining Moments – comprises of a series of short movies in which De Niro and Lombardi interact both with each other and the Zegna garments that they have chosen to wear. Whether on the road, on the shoot, or at in moments of repose in between, the two actors – one richly experienced, the other still with so much experience to come – share their Defining Moments.

In the films, De Niro discusses his mentors, his philosophy of risk-taking, what draws him to a role – as well as what makes him shy away from them – and the city that owns his heart. Lombardi, naturally, is respectful of the master – visibly awe-struck to be in his company – but also keen to share his insights and experience, some of which De Niro recognizes in himself.
The discovery of affinity and mutual learning through conversation that is free, real and passionate lies at the heart of the new Ermenegildo Zegna strategy. Carrozzini's movies will be released digitally on the brand's social and digital channels in tandem with the release of traditional editorial campaigns starring De Niro, Lombardi, and the spring/summer 2017 Ermenegildo Zegna collection.