FENDI PLAYS WITH ITS DARK SIDE FOR SPRING 2019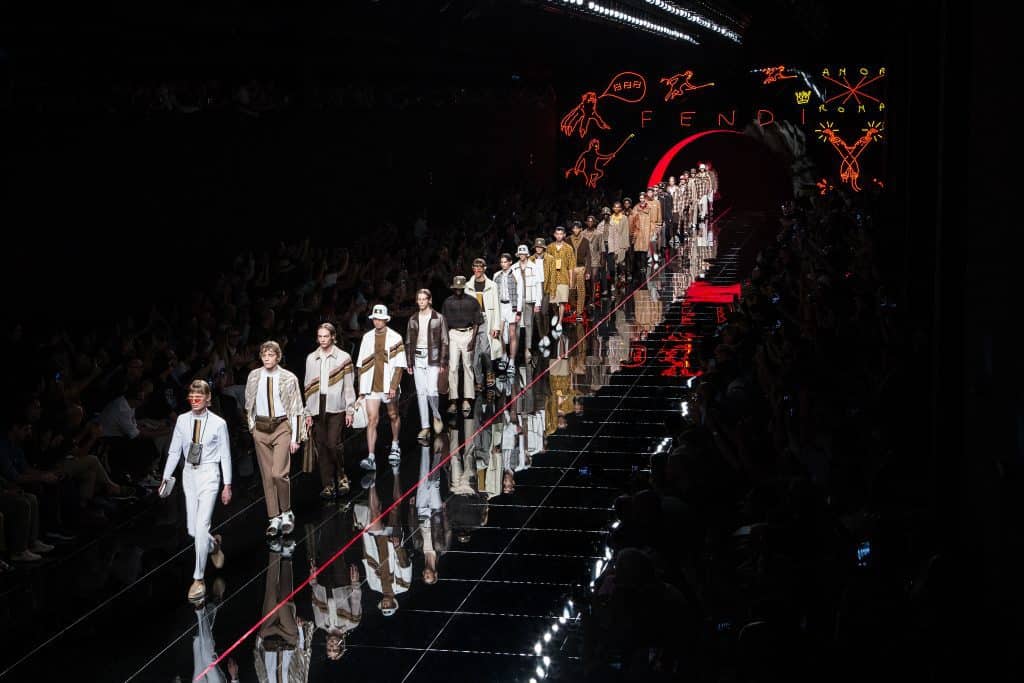 Italian luxury fashion house Fendi presented its men's spring/summer 2019 collection on Monday, June 18 at its headquarters in Milan. The runway show, which was a playful take on the brand's dark side featured a collaboration with Italian artist Nico Vascellari on illustrated prints and logos throughout the collection.
Vascellari's obsession with playful anagrams and a mythological view of the natural world is manifested across the collection, most notably through the graphic transformation of FENDI to FIEND and ROMA to AMOR, as well as the intrinsic duality of the FF logo interpreted in a naïve watercolor.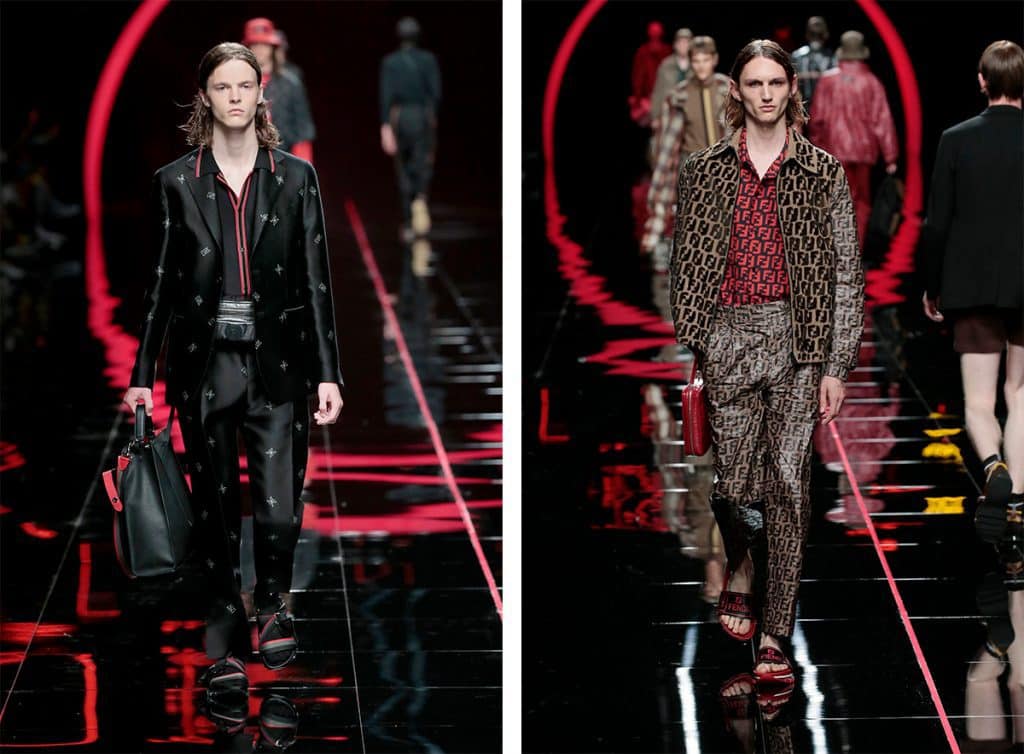 FF-tongued snakes, clawed frogs, and horned demons create mosaic patterns across ready-to-wear and accessories, adorning embroidered patches, transfer print tees, satin shirting, and the new men's Peekaboo X-Lite bag. Custom illustrated playing cards feature the Fendi monster as king, Silvia Venturini Fendi (creative director of menswear and accessories) as queen, and Karl Lagerfeld as the joker, or 'JoKarl'.
The collection featured easy streamlined wardrobe staples like: raincoats, blousons, anoraks, tailored pants, shirts, sport shorts, knitted polo shirts. And graphics were played with throughout including: stripes running askew on sheer shirts; FF and Pequin taping on waterproof gear; ultrasound hole punches on leather pieces.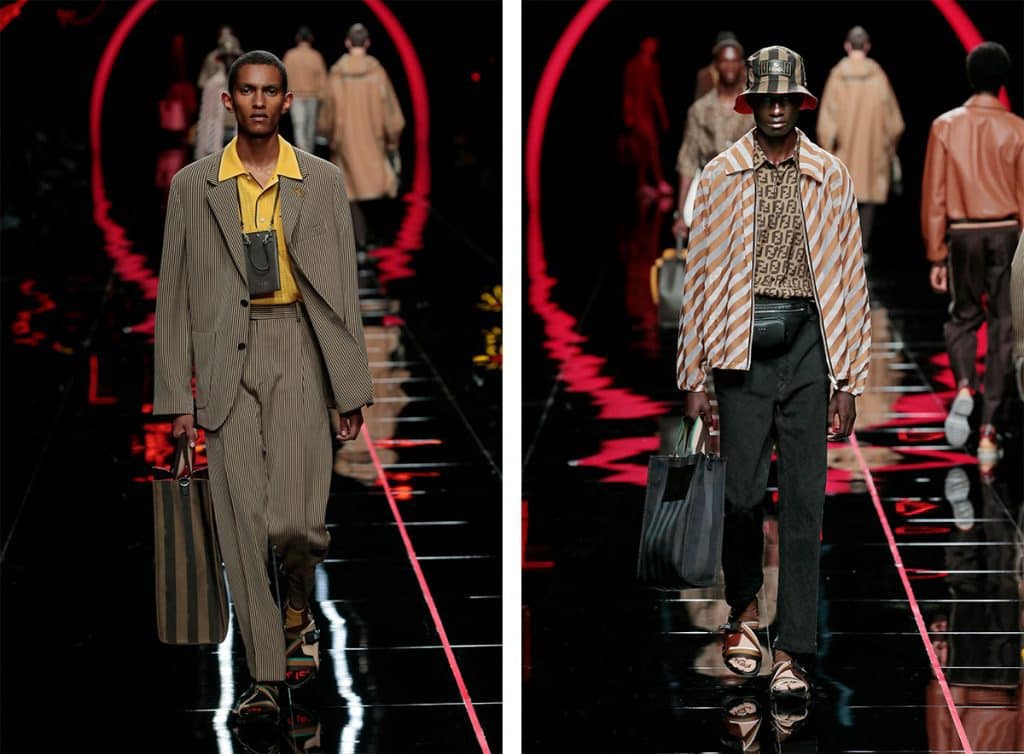 Other accessories included bucket hats and crossbody pouches. The elastic sling back moccasins made their return, as well as running sandals with sport hi-tech cushioned soles, worn with or without socks.
Vascellari is the fourth guest artist to work with the Fendi men's collection, after digital artist @hey_reilly in 2018, painter Sue Tilley in 2017, and illustrator and sculptor John Booth in 2016.