FROM OUR AUGUST ISSUE: EVOLVING A BRAND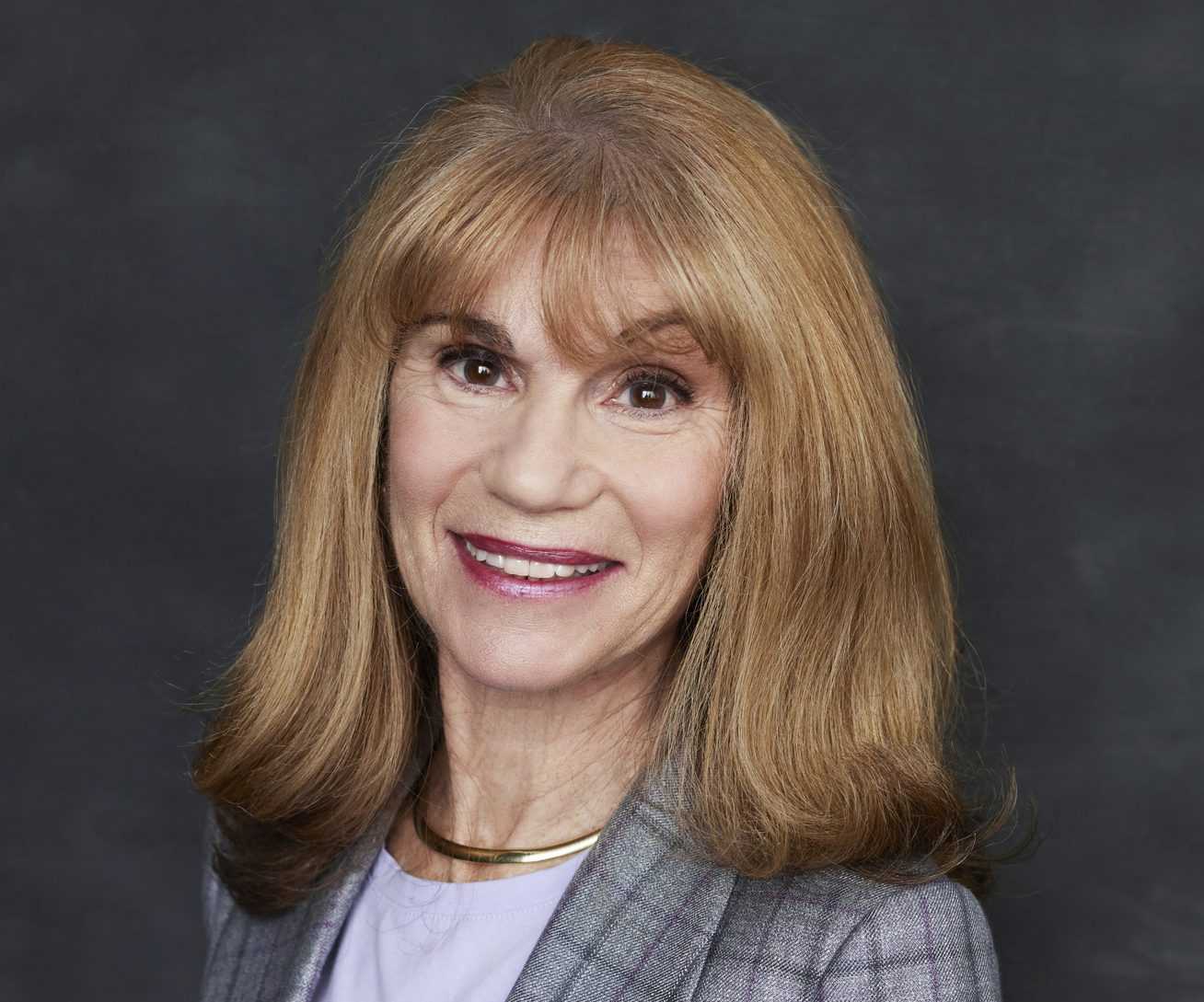 The entire MR team is proud to present our August 2023 issue. Haven't gotten your copy, yet? Feel free to page through a digital copy at Issuu, and we'll continue to post individual stories on MR-mag.com. If you haven't been getting MR in print, be sure that you are on our mailing list for future issues by completing this form.
What do you see as Paul&Shark's competitive advantage in the luxury menswear market?
Andrea: Paul&Shark was created in 1976 by my grandfather in Varese, a small town near the Swiss border. Our Italian roots remain unchanged for 47 years; our strong relationship with our territory inspires quality, attention to detail, and continued research of fabric technology. The company was born back in 1921 as a knitwear manufacturer, and we still produce all our own knitwear.
Being a vertical company, our flexibility gives us a real competitive advantage. With global supply chains still strained and many companies challenged to deliver on-time, our delivery performance has been consistently on-time, often early. What's more, we continue to support our customers with our extensive "always in-stock" programs.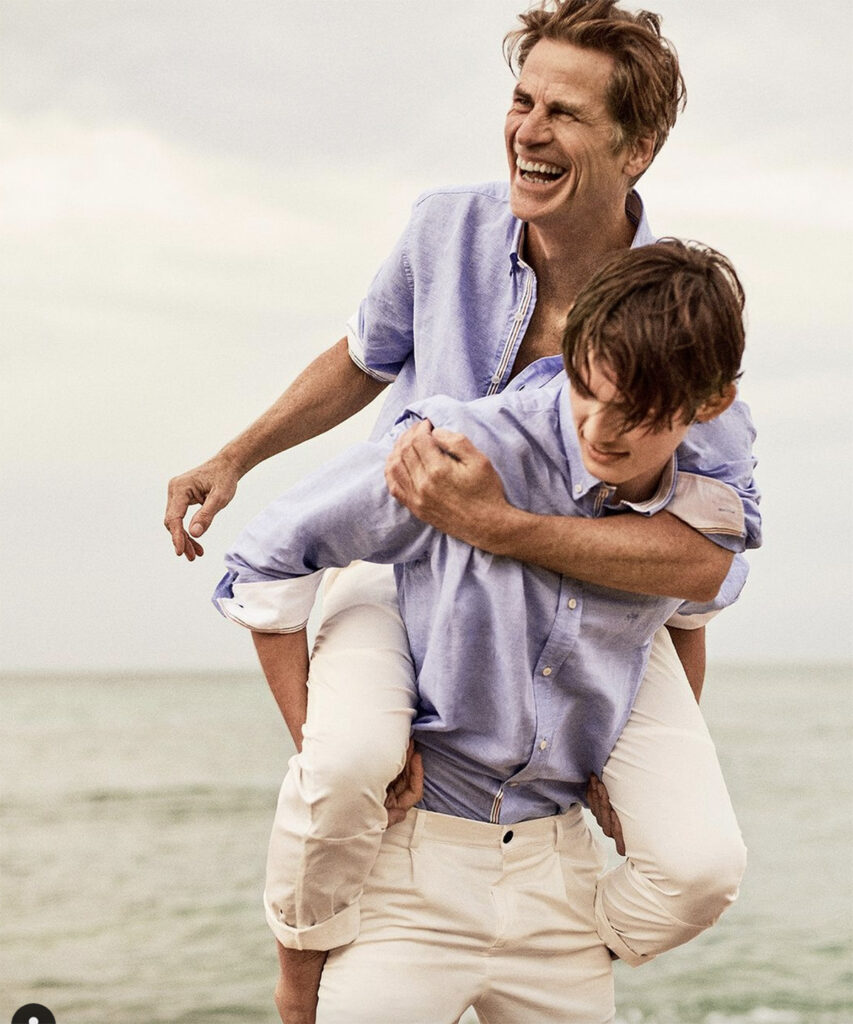 What percentage of sales does your U.S. business comprise and how will you grow this?
Sales in the U.S. are approximately 10% to total. Together with our new partner Triluxe, we aim for steady but gradual growth. We had a very successful first season with Triluxe, focusing on top independent stores. The U.S. market, like Italy but unlike the rest of the world, still values beautiful, family-owned independent stores. Being a family business ourselves, this is something we understand and appreciate.
Best sellers at retail this Spring/Summer?
Our proprietary Typhoon water-resistant lightweight outerwear, linen & cotton pique polos, and technical travel pants.
Projected best sellers for Fall/Winter '23-'24?
Our Loro Piana Storm System cashmere outerwear, Typhoon outerwear, and the evolution of our signature hybrid pieces with combinations of Typhoon nylon mixed with knit and suede materials.
What key changes (merchandising, marketing, distribution) are you making as you plan ahead?
All aspects of the business are dramatically changing together. During past years, the family was super concentrated on product development and relentless quality improvement. Today, although these aspects remain our focus, we realize that the world has changed and that more attention must be put into merchandising and marketing.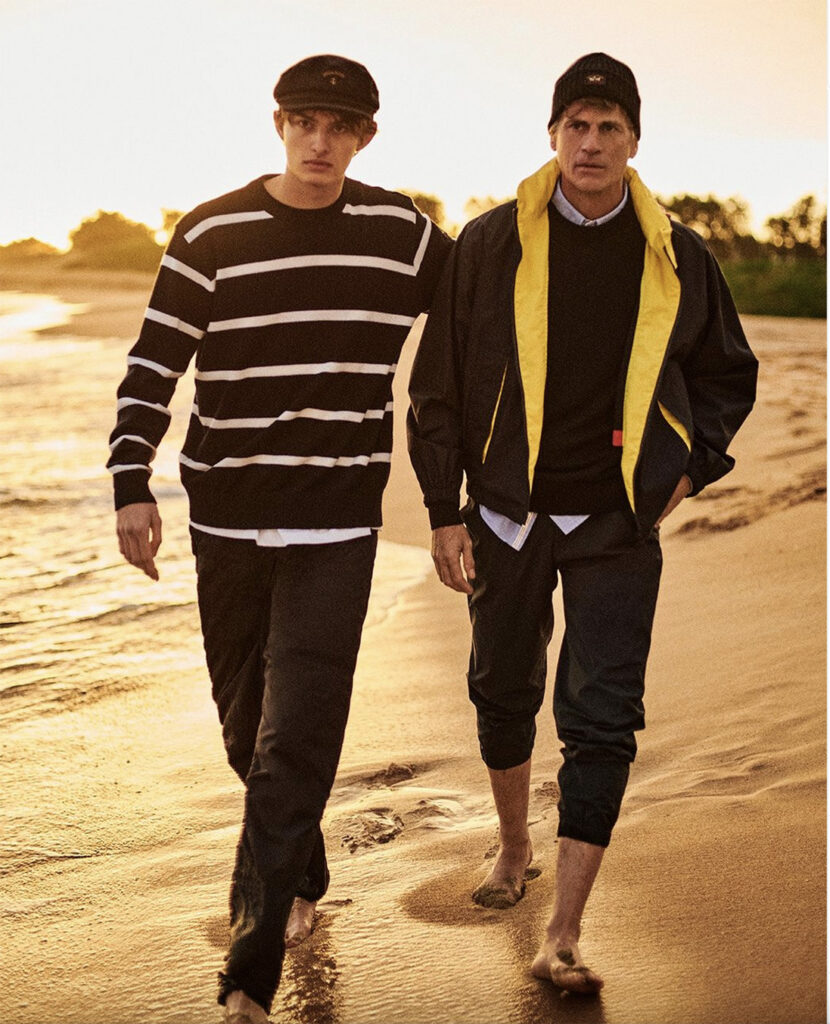 Tell us about your new Father-Son ad campaign.
I'm third generation, my son starts the fourth. A father-son ad campaign is my way to honor the history of my family, and all the sacrifices my grandfather and father made to build a great brand.
We've also evolved our branding to become more discreetly integrated into the garments, with a focus on our heritage Halfmoon and our new modern "Fin" icon, which the U.S. market has embraced.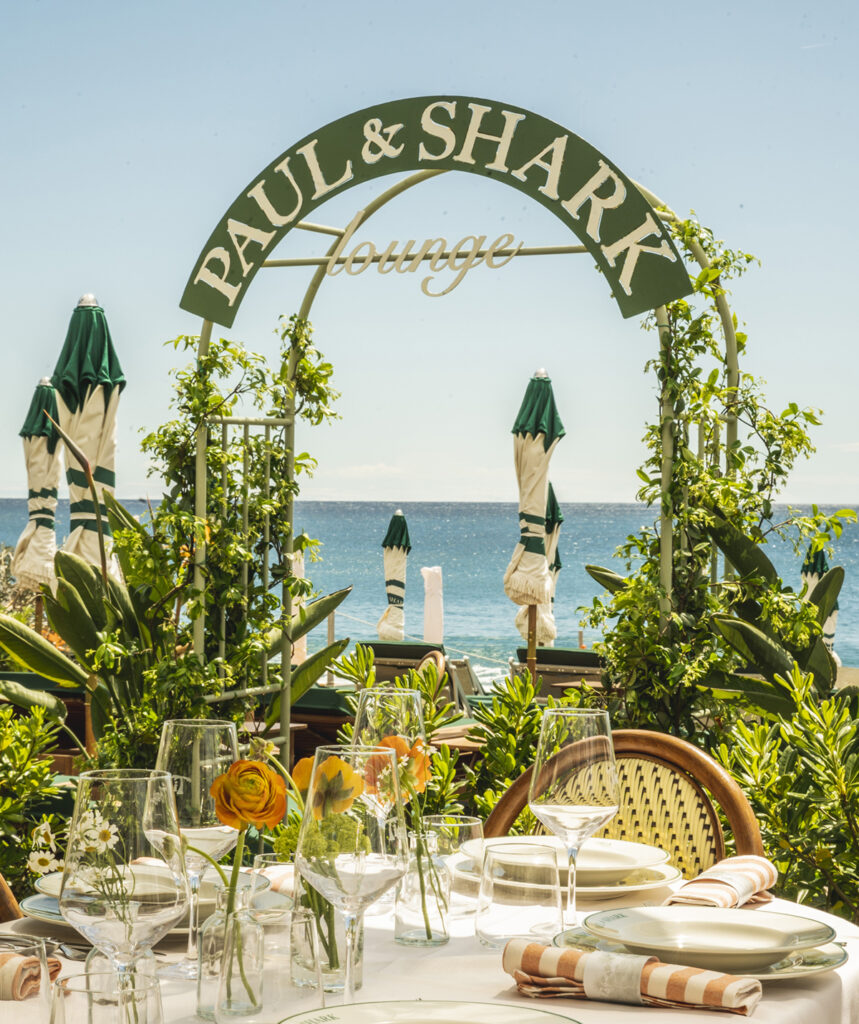 And your new beach club collaboration?
The Tigu beach collaboration is a fantastic and super cool project. This beach club is located on a beautiful beach near a whale reproduction site and a fishery, near Portofino where my grandfather used to take me for vacation! Being associated with this beach club gives us the impetus to redesign our beach and after-beach collections with attention to both sustainability and elegance.
What's your vision for the brand in 2025?
To continue on the path we've started with the SS24 collection. To combine our intrinsic DNA with modern and sustainable design is key for the evolution (not revolution) of Paul&Shark. Recycled materials and a carbon-free supply chain are other key aspects, with particular attention to using less water.
---
Getting Personal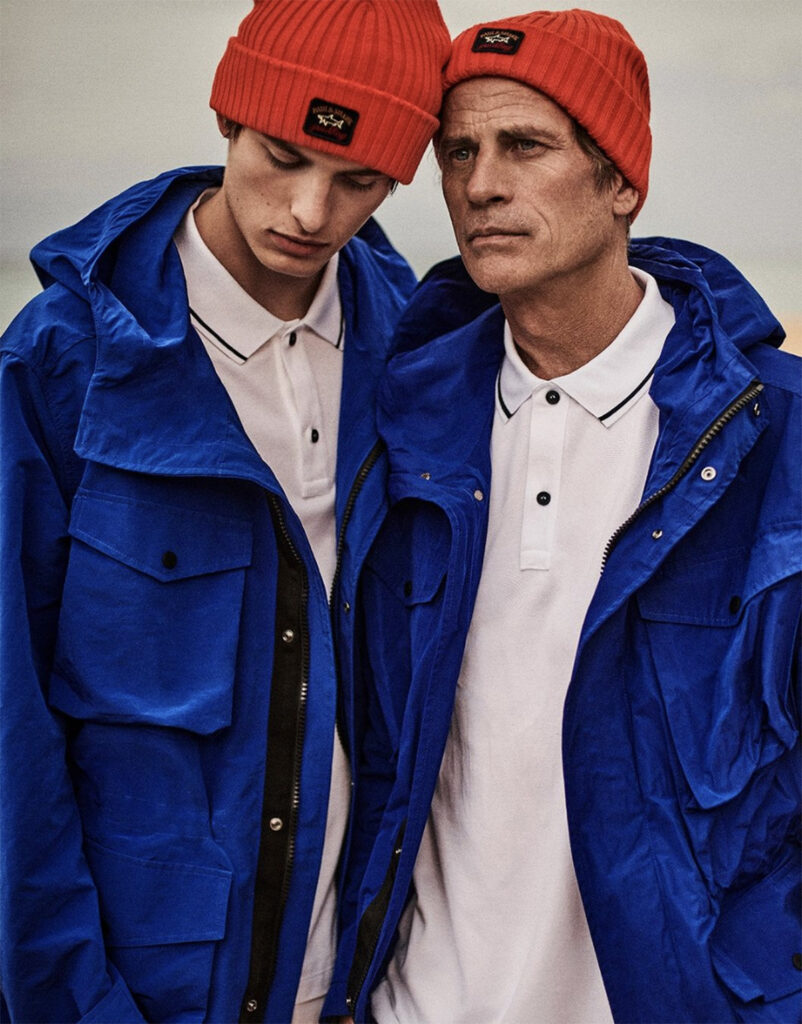 Andrea, what did you learn from your dad?
On a very warm sunny day, I asked my father why he did not build a carport for our car. He took me to the parking lot where our 500 workers parked their cars and said to me that I could build our carport only after having built the same for all our workers.
What I learned from him: to respect and treat your workers as family because they are family.
What are you learning from your son?
Stay calm and cultivate personal relationships.
How would you describe Alessandro?
Young, but interested to learn.
What do you argue about?
The speed of accumulating experience.
Who wins?
No one.
What's your favorite item from a recent Paul&Shark collection?
Our double-breasted water-resistant peacoat.
With bleak economic forecasts, do you worry about luxury pricepoints?
Yes and no. We're not an expensive brand considering our quality, and we offer a balanced price range. This allows our retail partners to adjust their buy according to their customer base and changing economic conditions. Clearly, Paul & Shark offers an exceptional price/value equation.
Alessandro, how would you describe your dad?
Clever and rational.
What have you learned from him?
That you never stop learning. Advice and experience are keys to success.
How are you alike?
We truly value our family roots and the people around us.
How are you different?
Different generation, different outlook! I love data and reports, he's more old school!
What's your favorite item from a recent Paul&Shark collection?
Our Typhoon platinum field jacket represents the core DNA of the brand, a perfect combination of technology and quality fabrics.
How will you grow your business with young guys?
We'll continue to develop modern twists, enhance the customer experience, and create new marketing strategies.
Image, at top: The Dini family: Preserving family values while updating classic style.