FROM OUR AUGUST ISSUE: TIME TO LOOSEN UP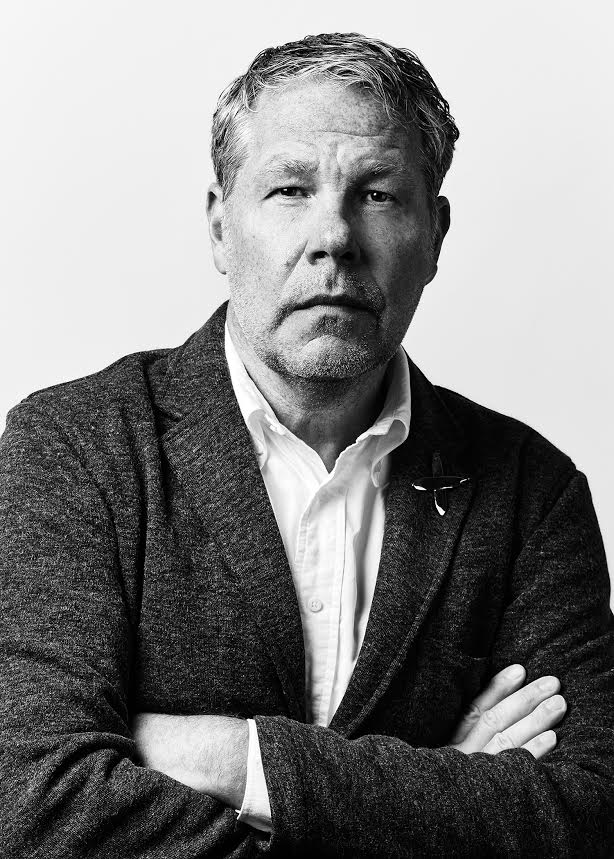 The entire MR team is proud to present our August 2023 issue. Haven't gotten your copy, yet? Feel free to page through a digital copy at Issuu, and we'll continue to post individual stories on MR-mag.com. If you haven't been getting MR in print, be sure that you are on our mailing list for future issues by completing this form.
If there is one silhouette that captured the zeitgeist of the Spring/Summer 2024 menswear season, it has to be the ubiquitous, slouchy, but not sloppy, relaxed suit. Often, but not exclusively shown double-breasted, it dominated the runways and front rows of the shows. Mostly seen in subtle, earthy tones from ivory to charcoal with pops of pastels and rarely paired with what most would consider a "dress" shirt, more often a tee or tank, the suit Is exactly what we need in fashion right now.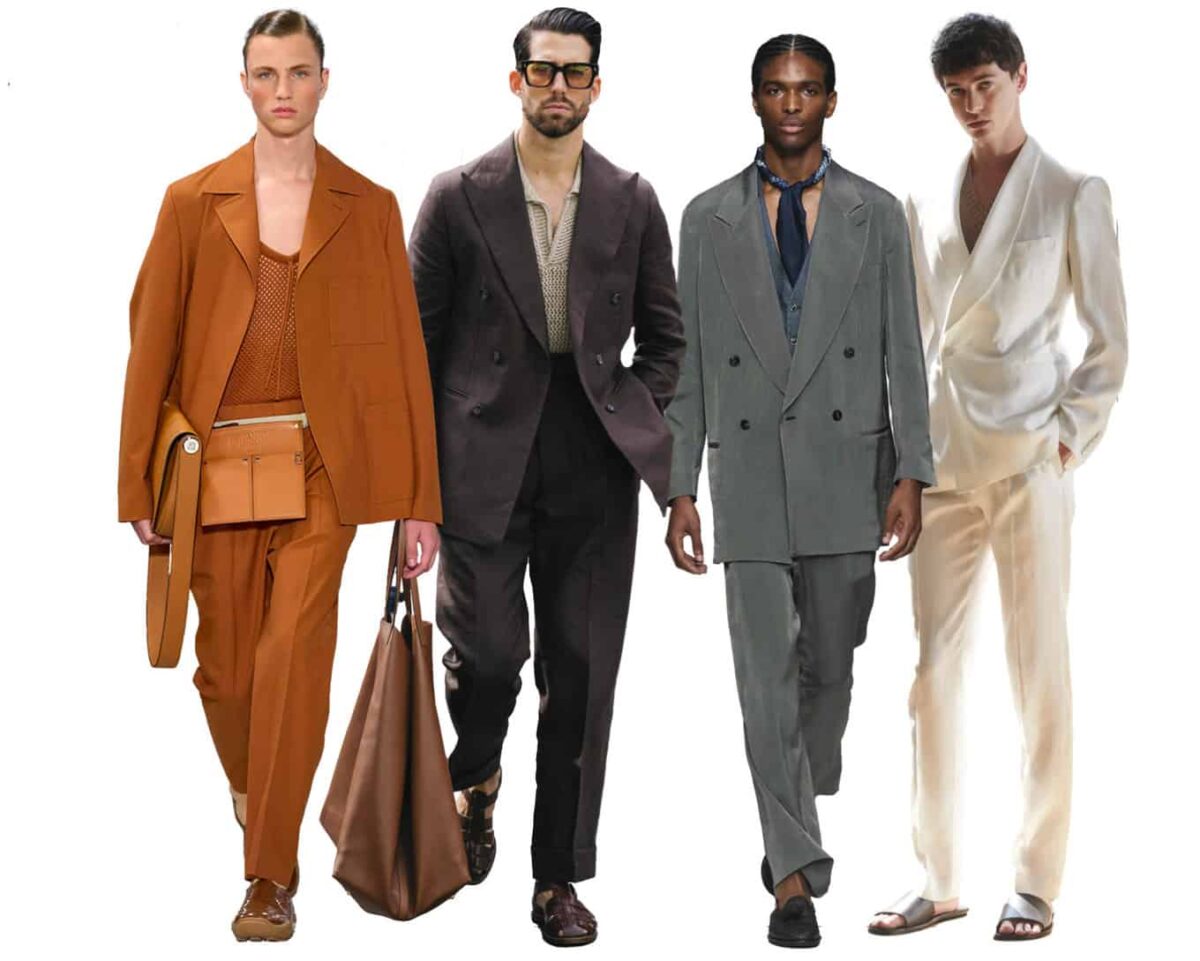 We knew there was something in the acqua when Kiton, Canali, Zegna, and Armani, who collectively represent a large swath of men's luxury tailoring, all showed essentially the same version, with the suits seen here, all pairing it with T-shirts and floppy silk neck scarves, and when that happens, it is something to pay attention to, for this is how trends are born.
And while definitely a believer of both the trickle-up/trickle-down theory of fashion design, where designers are inspired by what they see on the street as much as consumers are inspired by what they see on the runway, the loose suit trend is both, worn by many attendees of both Pitti Uomo in Florence as well as the Milan shows.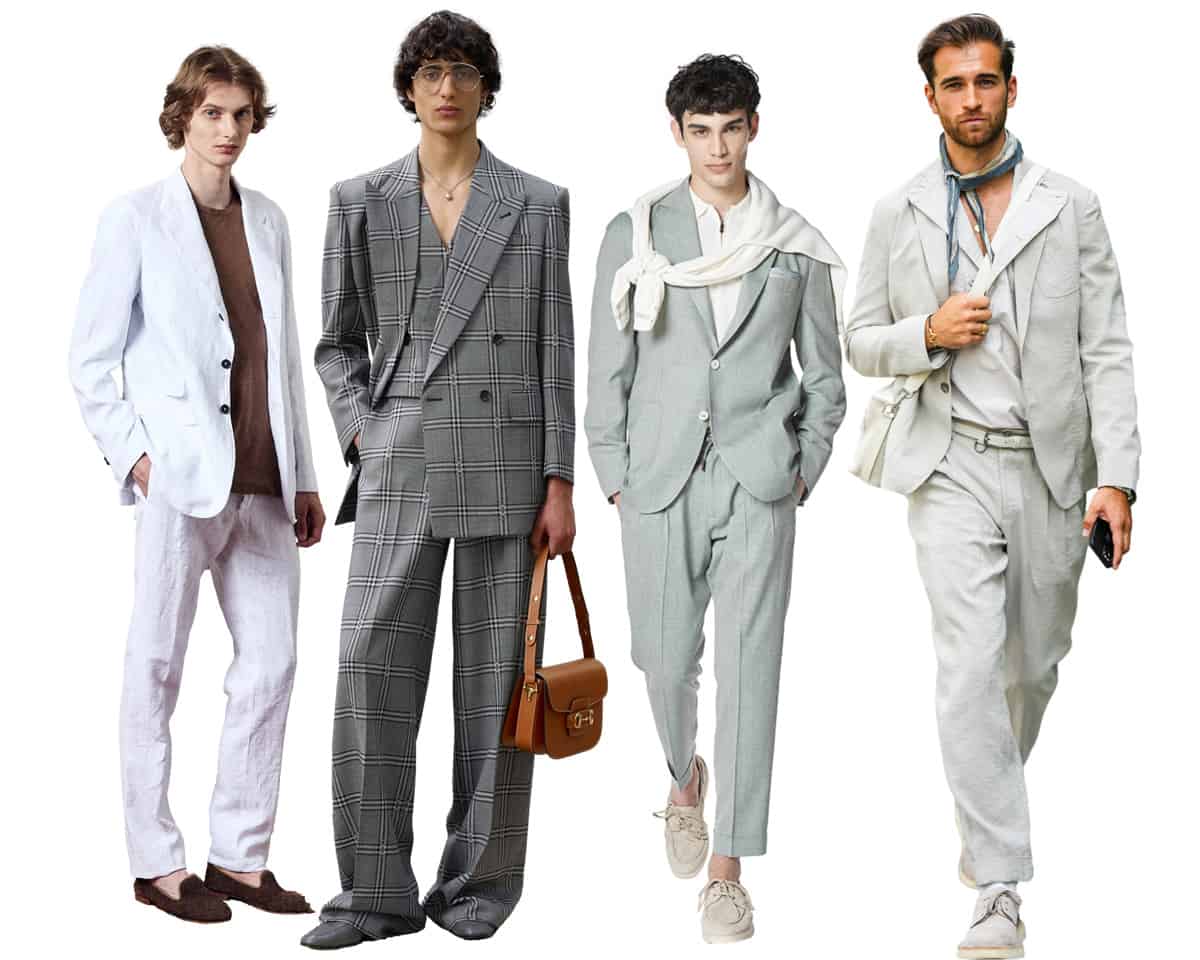 After three years of questionable Covid dressing and the further casualization of the male wardrobe, as if that were even possible, this is the perfect pendulum swing-back for menswear. It elevates the elastic waist pants and polos that have become the new work uniform into a more dressed up look, all while moving at menswear's favorite speed — glacially — but this will be the look that puts men, hopefully, back in suits, and potentially back into the office, for at least three days a week.
Top image: L to R, Pitti Street Style (Getty Photo: Christian Vierig), Brunello Cucinelli, Canali, and Moschino.