FROM OUR JULY ISSUE: LOAFING AROUND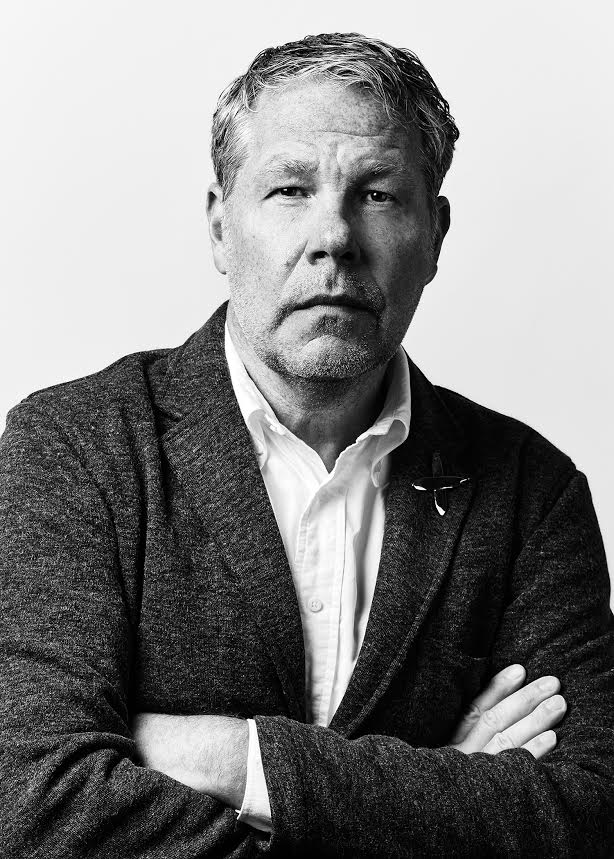 The entire MR team is proud to present our July 2023 MR Awards edition. Haven't gotten your copy, yet? Feel free to page through a digital copy at Issuu, and we'll continue to post individual stories on MR-mag.com. If you haven't been getting MR in print, be sure that you are on our mailing list for future issues by completing this form.


If you've started commuting back to the office for a hybrid work week, you might have noticed a change in the way men are dressing. Except for white-shoe law firms and haute corporate financial guys, men are dressing more casually than pre-pandemic, showing what three years in sweatpants will do to you. The suit has been replaced by a relaxed semi-tailored jacket, often paired with trousers that have an elastic or drawstring waist. As for shirts, knits are winning favor over wovens.
When it comes to footwear, the shoelace has gone the way of the necktie! When guys are not wearing sneakers, loafers are clearly the shoe of choice, but not necessarily the ones your dad or grandad wore. While heritage brands like Bass, Sperry, and Sebago offer some nice classic options, these are joined by newcomers like Blackstock & Weber.
Bottom line, we're seeing loafers in a whole new light. They're studded, lug-soled, multi-tasseled, deconstructed, metallic, fluorescent, ironic, even made from tennis ball fabric. They're also easy to get on, no sitting down to tie, just slip on and go, a perfect complement to the relaxed attitude of modern men's apparel.
So start loafing around: your customers will thank you.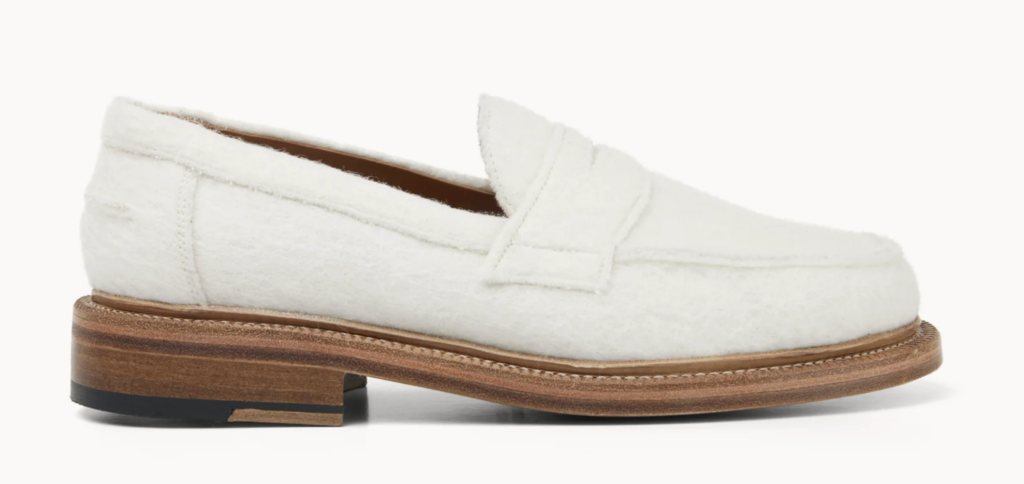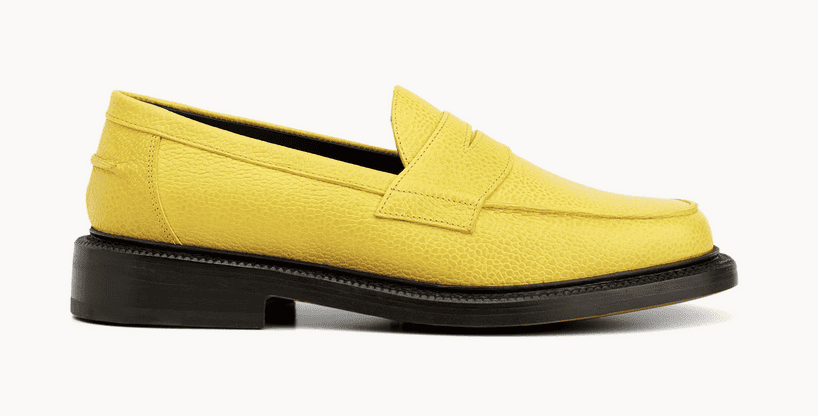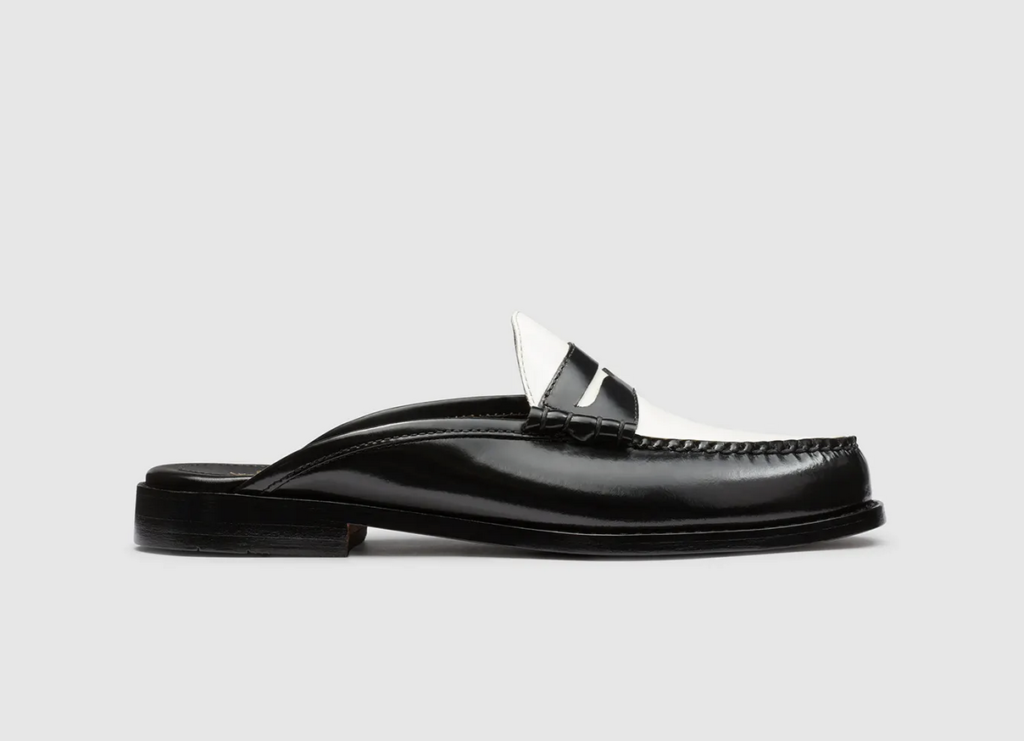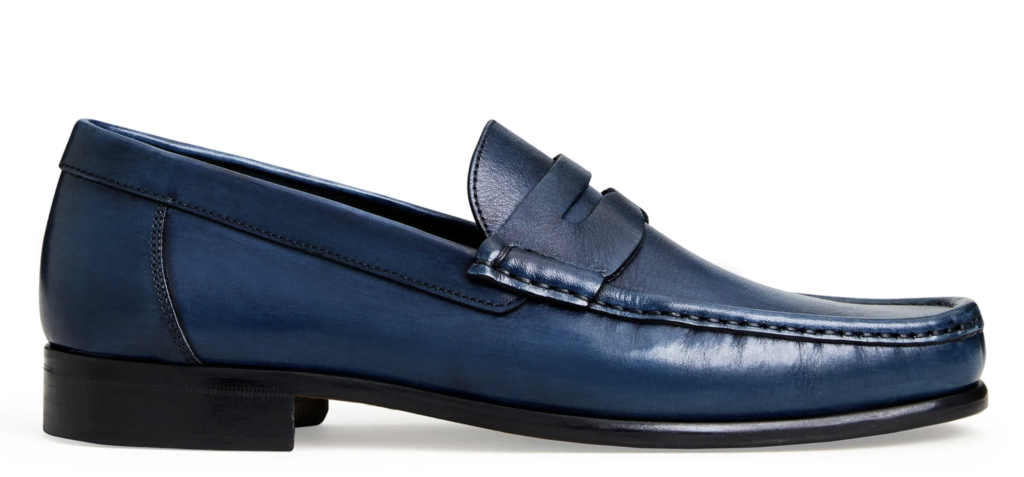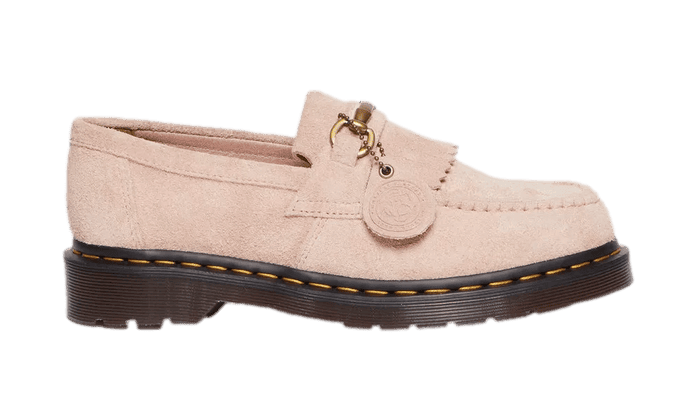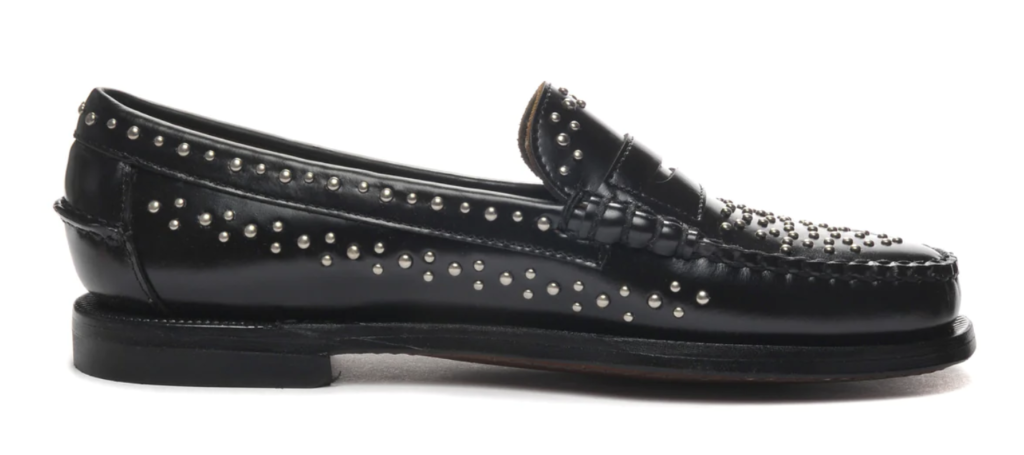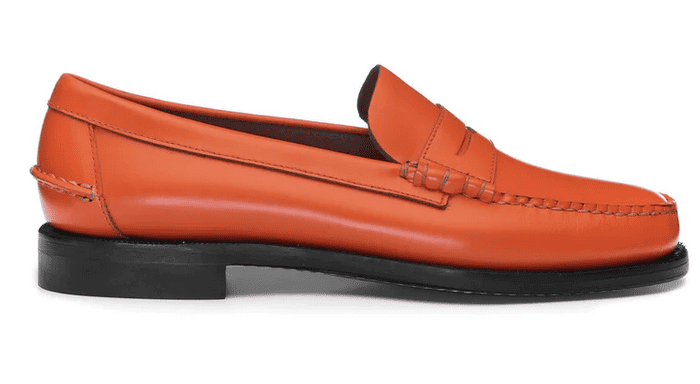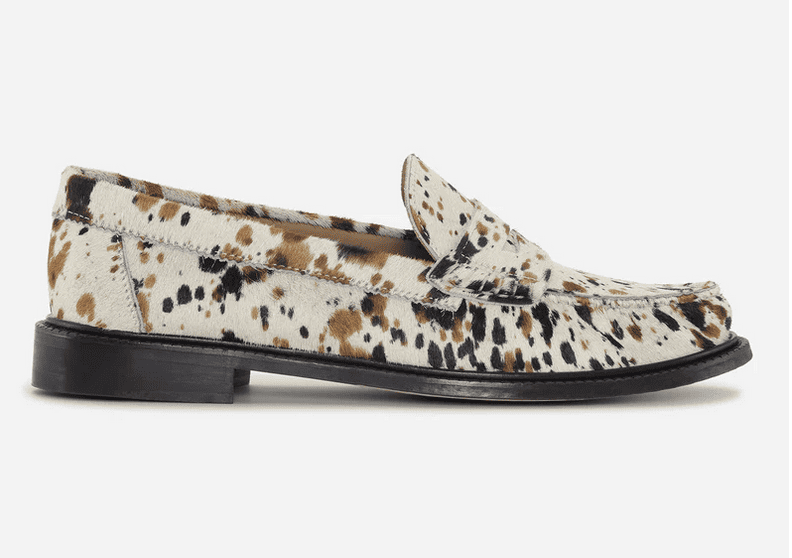 IMAGE ABOVE: Pants by Jungmaven; shirt by Abercrombie & Fitch; socks by Corgi; loafers by Sebago. Model: Conrad Solaka/Soul Artist Management. Styling: Michael Macko. Photography: Chris Fucile. Hair: Cy Blankinship. Grooming: Marlon Steen. Assistant Styling: Billy Teed.