HANESBRANDS ACQUIRES ALTERNATIVE APPAREL FOR $60 MILLION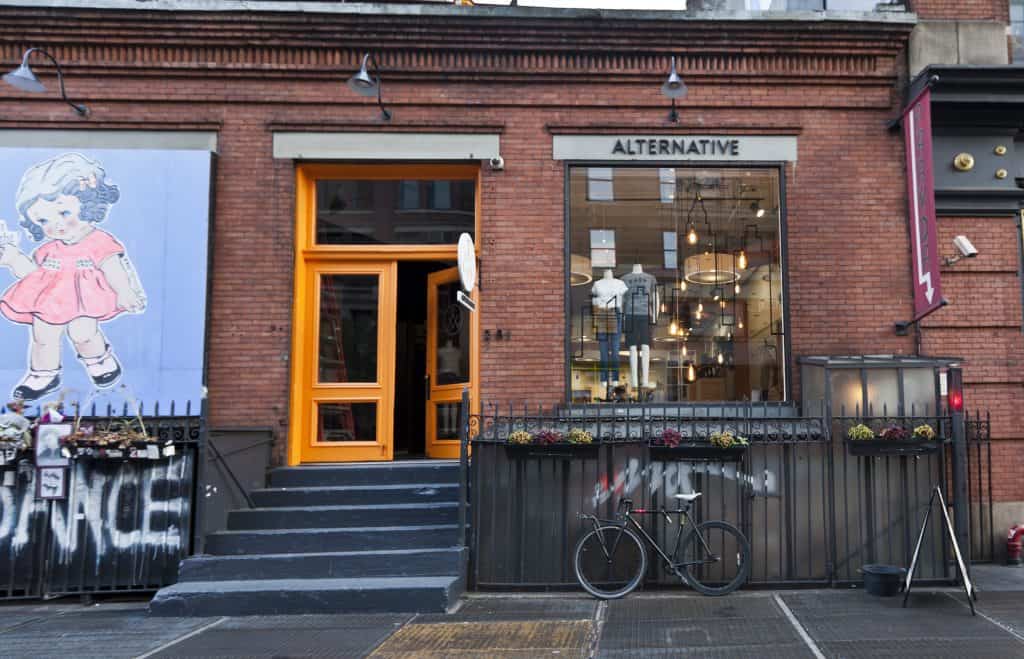 North Carolina-based basics company HanesBrands has acquired Alternative Apparel, a marketer of better apparel basics under the Alternative brand, in an all-cash transaction valued at approximately $60 million on an enterprise basis. Alternative Apparel CEO Evan Toporek will remain with Hanes to continue leading the business.
Alternative Apparel, which was founded in 1995 and is based in Norcross, Georgia, is expected to have full-year 2017 net sales of approximately $70 million. It sells men's and women's T-shirts, fleece and other tops and bottoms (all of which are produced via outsourcing) through brick-and-mortar retail, online and direct-to-consumer channels. The company currently operates three Alternative stores: in Venice, California; SoHo, New York; and San Francisco.
"This is an exciting acquisition that supports our activewear growth strategy," says HanesBrands CEO George W. Evans Jr. "We will be able to leverage our global low-cost supply chain, which is a recognized social, environmental and ethical leader, with another strong brand to expand our market and channel penetration, including online. Combining these two companies is a great way to create value and generate growth opportunities Adding the Alternative brand and product lineup further diversifies our sales mix as we emphasize growth across all channels, including online."
"We're thrilled to share Alternative products and experiences on a grander scale by leveraging Hanes' global supply chain and growth platform," Toporek said. "Partnering with a like-minded company that is a longtime industry innovator and leader will benefit our employees, our customers, and our brand as a whole."
In the past six years, Hanes has expanded its Champion and Hanes activewear graphic and sports apparel business through the acquisitions of Gear for Sports, the leading seller of licensed logo apparel in the collegiate bookstore channel; Knights Apparel, a leading seller of licensed logo apparel in the mass retail channel; and GTM Sportswear, a leading seller of custom decorated high school teamwear and fanwear. The company has also launched Hanes Ink custom Champion and Hanes college and high school logo apparel available online.