HARI MARI TO INTRODUCE CLOSED-TOED SHOES IN 2019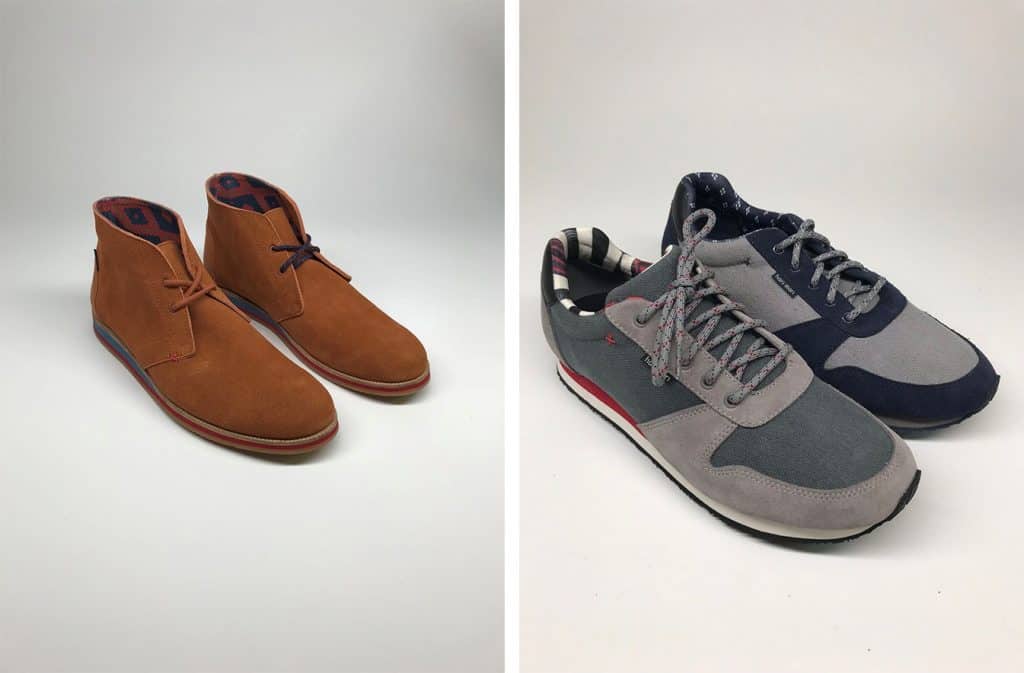 Dallas-based footwear company Hari Mari, best known for their premium leather sandals, will begin selling their first group of closed-toe shows in early 2019. The shoes were officially launched earlier this week at Project at the Jacob Javits Center in New York City.
The three lines of shoes, each to be offered in three colorways, are called "Runners" ($85 MSRP), "Adobe Desert Boots" ($120 MSRP) and "Chukkas" ($140 MSRP). Each has a different custom-designed sole and is made from a variety of materials ranging from organic hemp to treated suede and leather. They will come in men's size 8 through 14.
Our customers have been asking for us to produce shoes for years and as a flip flop brand, and we're incredibly excited to do so now," says co-founder Lila Stewart. "It was important for us to incorporate Hari Mari's DNA of comfort, color, and quality into the product, which we certainly hope we've done so in these new lines."
Nordstrom, Zappos, and Huckberry are among the retailers that have already placed orders for the shoes.