HICKEY FREEMAN TO PRODUCE TAILORED CLOTHING FOR TRUNK CLUB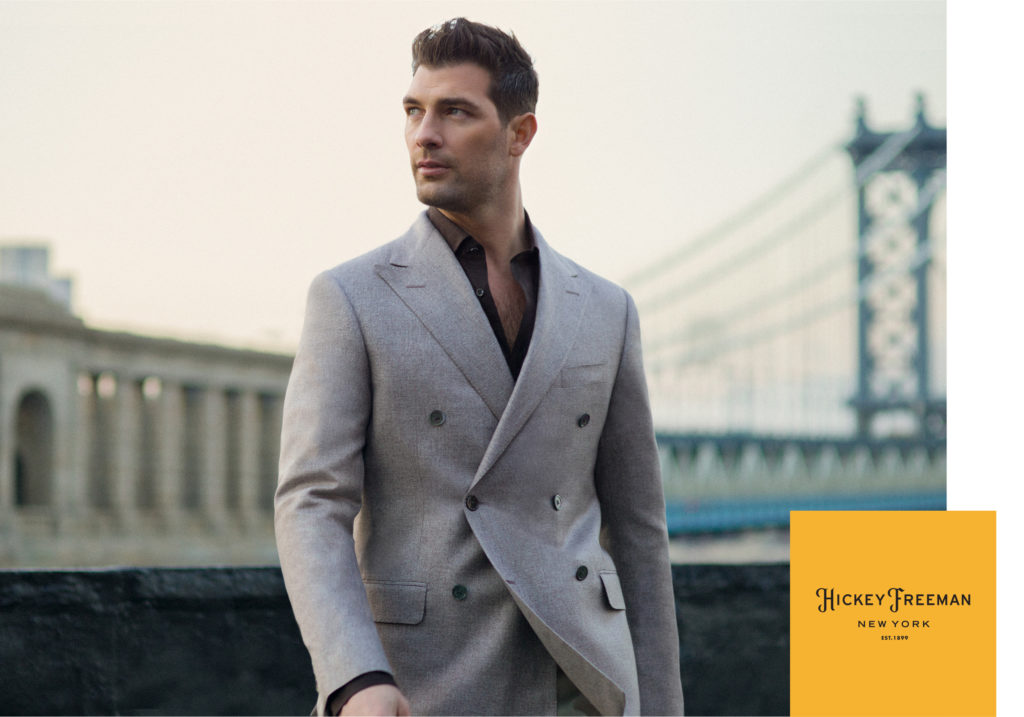 Luxury Men's Apparel Group (LMAG), which owns Hickey Freeman, Samuelsohn, and Culturata, has announced the Hickey Freeman Tailored Clothing factory (HFTC) will be the major producer of tailored clothing for Trunk Club, effective this month.
This new business will increase production volume at the factory by 20 percent or more in its first year alone. Fifteen jobs were added in the first year and will ultimately enable HFTC to add an estimated 50 additional jobs.  HFTC currently employees 431 people.
"When Trunk Club sought luxury tailored clothing that is designed and manufactured in the U.S. it made sense to partner with HFTC and our legendary facility in Rochester," said Stephen Granovsky, CEO of LMAG. "We invested significantly in technology, patterns and service levels necessary to accommodate Trunk Club's unique approach to custom clothing."
"Both Trunk Club and HFTC have worked tirelessly for over a year to build out the capability for HFTC to satisfy the extensive requirements of bona-fide custom clothing and we're extremely excited to delight our members with this premium product," added, Joseph Harris, general manager of custom at Trunk Club.
HFTC has invested in over $1M of state-of-the-art production equipment and technology into the Rochester factory to support production of its clothing lines, including retro-fitting key pattern design and cutting machines to turn the facility into the true custom clothing producer needed for the Trunk Club business.
"Today marks a major milestone for Hickey Freeman and the Rochester community," declared U.S. Senator Charles Schumer. "It's clearer than ever that Hickey Freeman, Rochester's 118 year old storied institution, is suiting up for an even longer, and brighter future in Rochester.  If it wasn't obvious before, securing their largest contract yet with Nordstrom's Trunk Club is a testament to the Hickey Freeman workforce's long record of excellence and Rochester's reputation as a world-class manufacturing hub. I am committed to building on this announcement and fighting to keep Rochester's economy firing on all cylinders."