HOLLISTER PARTNERS WITH SIT WITH US ON ANTI-BULLYING CAMPAIGN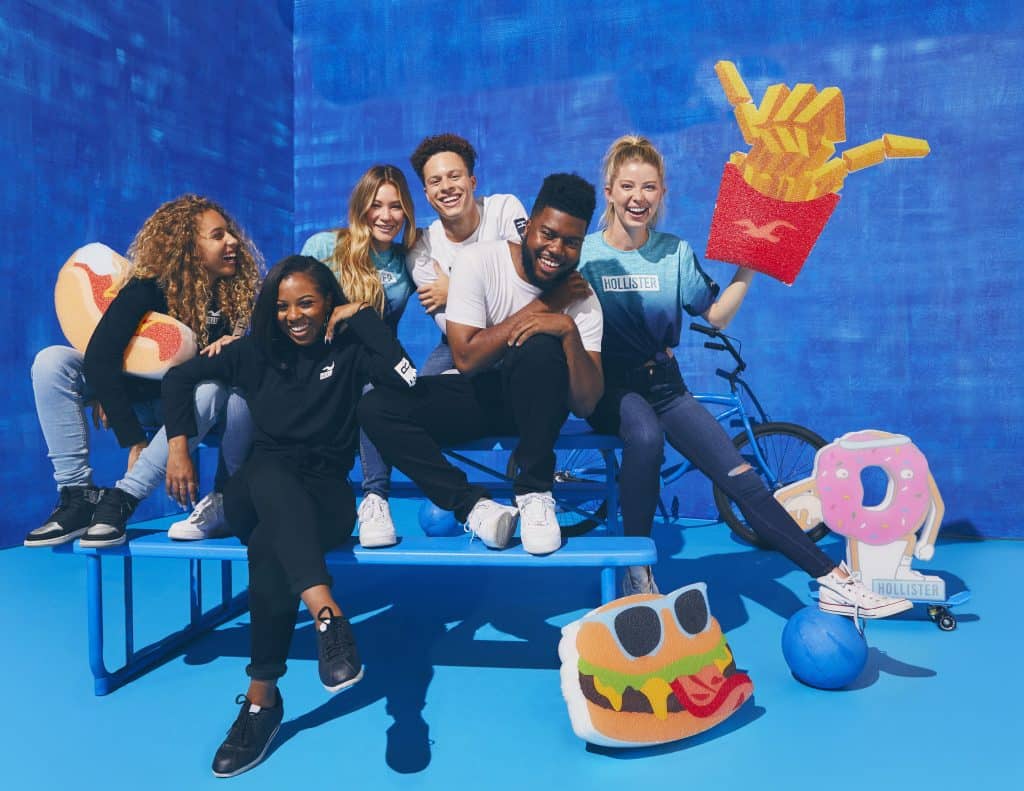 Hollister Co., a division of Abercrombie & Fitch Co., has announced its 2018 support of National Bullying Prevention Month. For the company's sixth annual anti-bullying campaign, the teen retailer has partnered with 18-year old Natalie Hampton and her anti-bullying app, Sit With Us. Hampton created the app when she was just 16 years-old and was a victim of bullying herself. Sit With Us, which aims to help students find allies and lunch buddies at school, has more than 100,000 users in eight countries.
Hampton's personal journey and her Sit With Us app will be shared with middle and high schoolers around the U.S. as part of Hollister's on-going lunch series with High School Nation. In addition, Hollister is bringing awareness to Sit With Us and the importance of inclusivity through a product collection available globally, designed in collaboration with Hampton. The collection is available in stores and online at hollisterco.com, with proceeds benefitting Sit With Us. Customers can also support the mission by rounding up their purchase at the register in all US Hollister stores and for the first time, online, through the end of October.
"Sit With Us is the perfect partnership for Hollister, aligning well with Hollister's brand value of celebrating the freedom to belong," said Kristin Scott, brand president of Hollister Co. "Natalie's work to promote kindness and inclusivity is inspiring and we know Sit with Us and Natalie's innovative app are having a meaningful, positive impact on our customers. We're honored to help amplify Natalie's message and promote kindness and inclusivity for National Bullying Prevention month."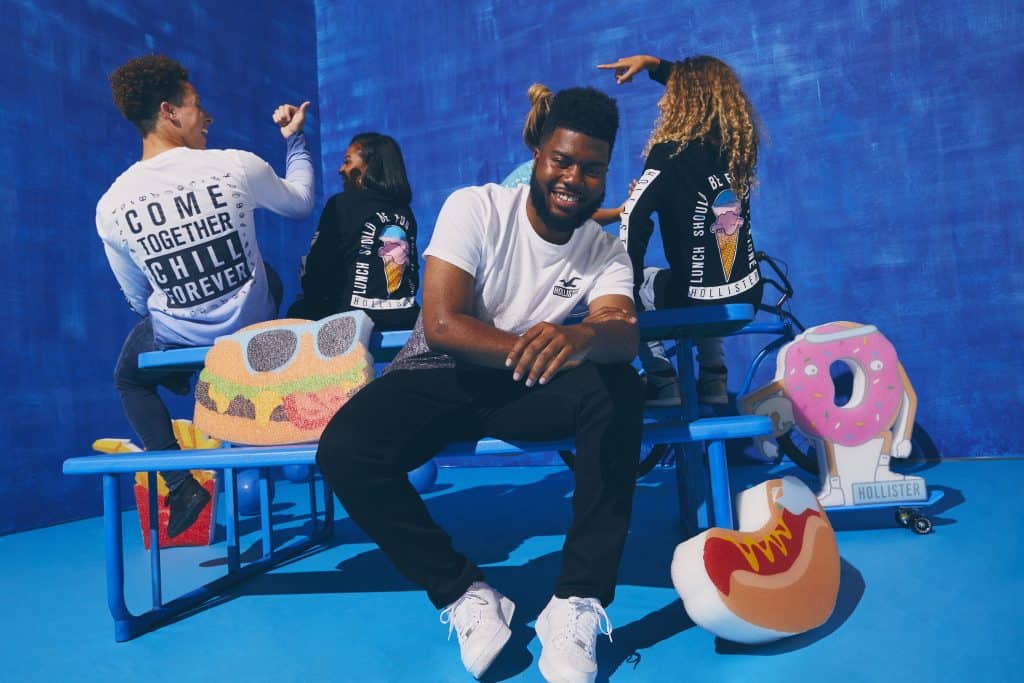 "I believe school, and especially lunch, should be fun for everyone. I am incredibly excited to be working with the team at Hollister to help spread this important message of kindness and being inclusive," added Hampton. "This series and campaign is a perfect tie to the app and it has been great to see that the simple tool, can be effective and have a positive impact on my peers."
In Hollister's ongoing support of anti-bullying efforts, its focus remains on raising awareness and providing resources for middle and high school students in need. Since launching the initiative in 2013, the company has raised and donated more than $1,750,000 to local, national, and global organizations that support anti-bullying efforts and awarded scholarships to 50 students who have overcome bullying in their own lives.
As announced in July, multi-platinum recording artists, Khalid and Noah Cyrus, are part of the brand's #CarpeNow initiative for the balance of 2018 and both singer-songwriters will join Hollister and Sit With Us in bringing awareness to this campaign.