HOOK & TACKLE CONTINUES SPONSORSHIP OF MIAMI DOLPHIN FOUNDATION'S FINS CHARITY WEEKEND
High-performance fishing apparel company Hook & Tackle was a sponsor at this weekend's Miami Dolphin Foundation's Fins Weekend event, helping to raise millions of dollars over the past 22 years. This event has benefitted causes from Cystic Fibrosis to education mentorship to inspiring needy students to stay in school and move on to college.
Fins Weekend offered a full day of golfing, fishing, and celebrating. Over 1,500 guests including NFL players, alumni, coaches, celebrities and cheerleaders enjoy the Awards gala with amazing cocktails, food from over 20 of the finest restaurants, auctions and entertainment till 2am. The winners of the tournament get a ride on the Team Charter to an away game, a stay at the team hotel, ride the bus to the stadium and sideline passes, this is truly a priceless once in a lifetime experience.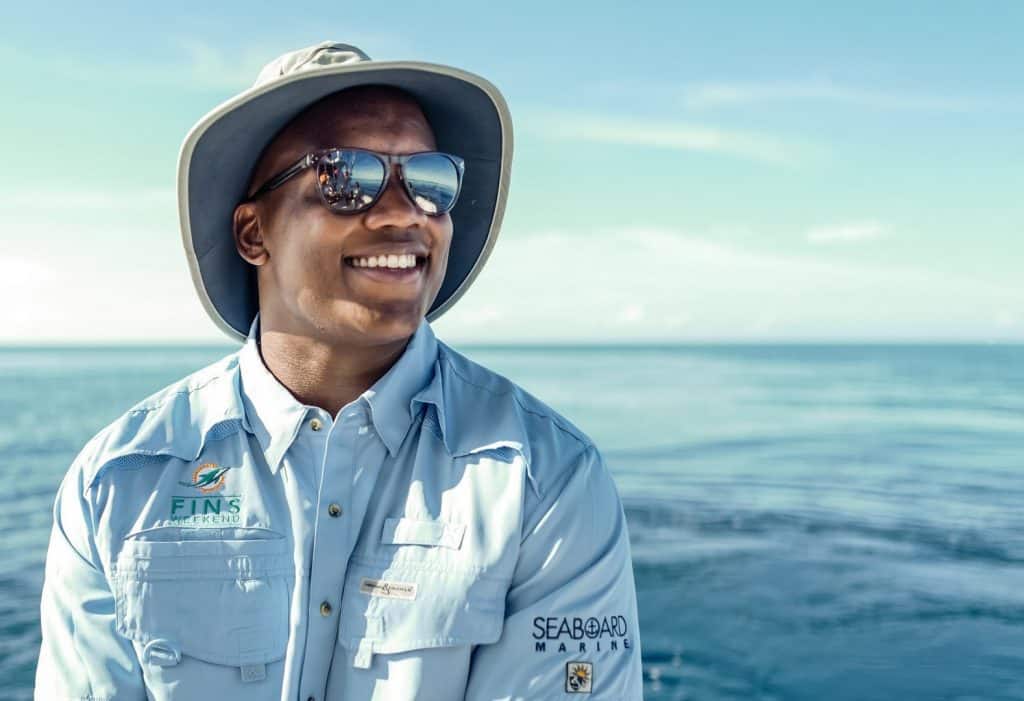 "I have made life long friends over the last 20 years with the Miami Dolphins organization, I have had the chance to visit hospitals with players, schools with children who seek mentorship and that feeling of being there for them over shadows anything else I can possibly do," says Stan Rudman, chairman of Fins Weekend and an owner of Sportailor, parent company to Hook & Tackle.
"I have been fortunate in all my years in Miami and we wanted to partner with the Miami Dolphins to be able to give back together to our communities and lend a hand to all those that need it," added Rudman. "Feels good to do good. The event just ended 24 hours ago, and I am already on it for 2019."