Hot spot: A.K. Rikk's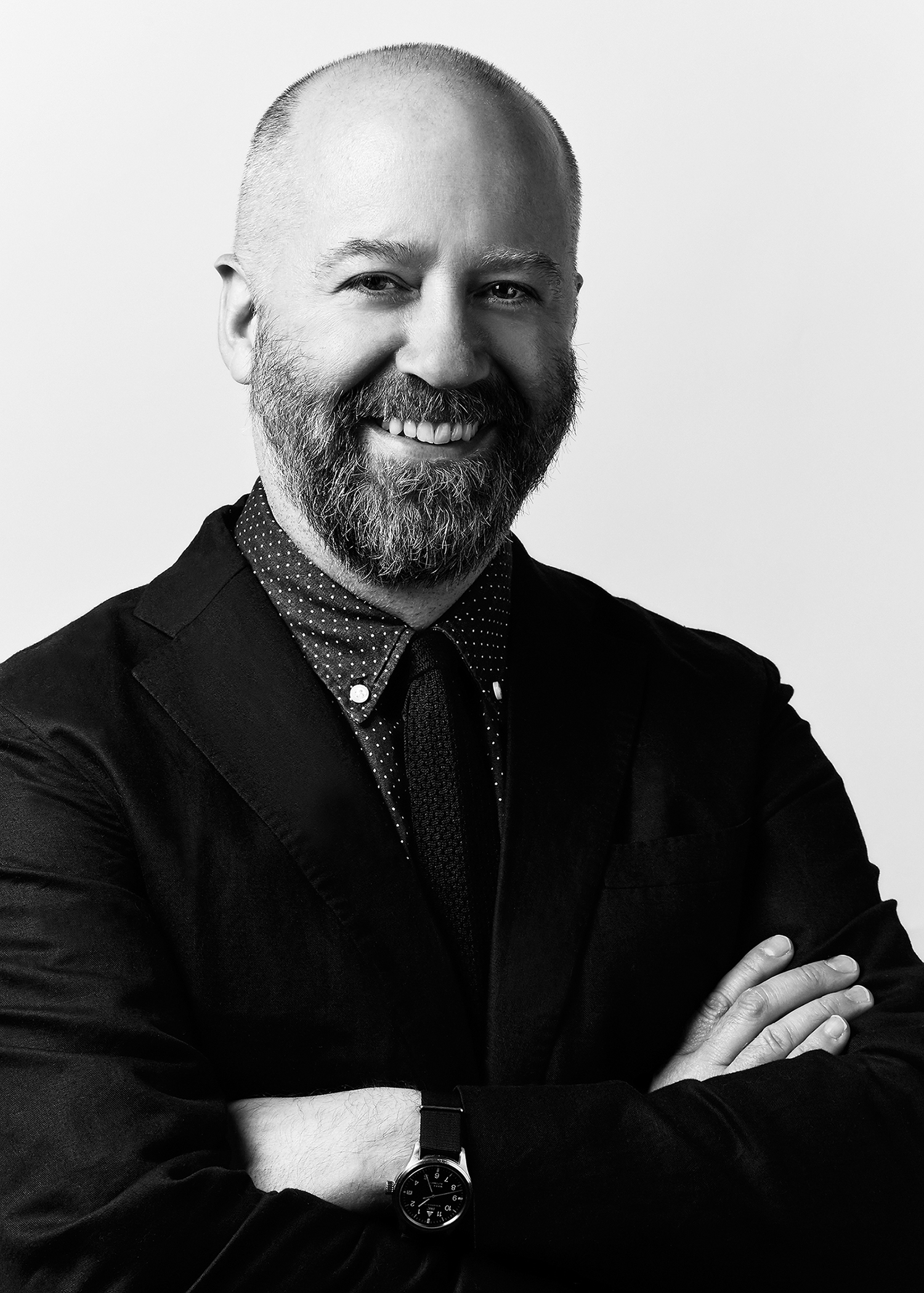 Jim Murray grows the business at A.K. Rikk's in dollars and size.
Richard Gaby got his start in the '80s selling men's designer clothes like Armani and Hugo Boss at the homes and offices of local Michigan men. He built a large client base and decided to open a store, so in 1986 A.K. Rikk's was born. In 1991, a business opportunity opened up in Atlanta, and by 1993 he was no longer working in the store. David Abbott ran the business for a few years, and when he left, Jim Murray took his place, his goal being to spice things up a bit. He did more than add a little seasoning. Murray has since grown A.K. Rikk's from its original 3,000 sq. ft. location to its current 28,000 sq. ft. store and event space in Grand Rapids, Mich.
"We spent a year analyzing the business and talking to customers," explains Murray. "Listening to customers was the main driver of our growth. By 2008, we were on a roll. We were probably selling at least two or three times more the dollars per square foot than we had, so we clearly needed a bigger space. In 2011, we found a vacant Nextel corporate office a block from our old store. We bought the building and in about 12 months (September 2012) built the store we have now."
A.K. Rikk's comprises men's, women's and home. They also have an event space and an outdoor area which they rent out for weddings and corporate events. They're currently using the event space to house vendor pop-up shops. "We did a Halloween-themed pop-up with Hudson Jeans and we're gearing up for a made-in-America event this fall. We'll feature brands like Wolverine boots and Hickey Freeman. Down the road if a brand or a category is doing particularly well, we may even use that space as a mini store. We like to be agile and have the ability to respond quickly. We didn't have that capability in our former space and it definitely stunted our growth."
Even though Gaby lives in Atlanta, Murray still credits his mentorship for reaching such great heights. "He takes an active role in our business, and not just from the financial perspective. He cares about the staff and our overall well-being. I think a lot of people in my position would have to hire some kind of advisor, but I haven't had to because he's a true business person. He'll even come on buying trips once in a while. He has six kids, so it's hard for him to break away, but he'll meet us in New York and wants to come to Milan in January."
Another secret to A.K. Rikk's' success has been becoming a part of the community by hosting parties and events. "We just wrapped up a charity event benefiting the local children's hospital. We held a fashion show and raised $248,000 for Helen DeVos Children's Hospital. Our customers have responded to our parties and are asking for more. I've always been impressed by [Chicago retailer] Akira's ability to engage the community. Our clientele and product mix may be different, but the idea works.
"We've been lucky and haven't felt the economy's impact the same way as other retailers. I think that's because people in our city are so desperate for a store like ours. We don't have any [high-end] department store competition in Grand Rapids. Our largest competition is from people who shop out of town in Chicago or New York. We'll ask customers what they did over the weekend and they'll say things like they went to Chicago and spent $10,000 on clothes. And that's what's taking our business. We're not even feeling a lot of competition from e-commerce sites, because we've found that online selling is more item driven. As we continue to make them aware of our store and host parties, we hope they'll feel an allegiance to us. So we continue to push the idea of community involvement and give back. We want people to think of us as more than a store."
As far as what's selling, Murray says Isaia is on fire this season because of all the special details. ("Basics don't sell for us.") Rag & Bone is another best-selling line much because of the support they give to A.K. Rikk's. "They've done everything to help us get their product on the client's back. And we need that support from a brand like Rag & Bone because customers can likely find it online if we don't have it in the store. They've helped maintain our inventory at certain levels (swaps, replenishment, special orders) and partnered with us on events." Visual merchandising is also important. They move product around every month and strongly believe in using propping techniques to tell a story. This season, they displayed J Brand jeans, L.B.M. 1911 jackets and Eton shirts collectively and found that merchandising these brands as a group shows guys how easy it is to put complete looks together. Murray says they sold more units this way than they ever would have merchandising the brands on their own.
Another thing that's put together is Murray's personal style. "At least I hope I come across that way!" he laughs. "I mix all different brands, so one day I'll wear Isaia and Cuccinelli, but today I have on Nudie, Hartford and C.P. Company. I also love accessories and putting it all together to create that perfect idea." On another personal note, when Murray isn't in the store, he's spending time with his two kids Isabelle (6) and Jack (1). "I like to think I'm the fun dad," says Murray. "We'll go swimming, to the movies and jump on the trampoline. When I'm not working and they're awake, we're together."
A.K. Rikk's at a Glance
Established in 1986 by Richard D. Gaby
President: Jim Murray
Location: Grand Rapids, Mich.
Size: 28,000 sq. ft.
Ratio: 60/40 men's/women's
assortment:100% branded
Category breakdown: 40% clothing, 34% sportswear,
12% denim, 8% accessories, 6% furnishings
Top vendors: AG, Belstaff, Brunello Cucinelli, Eton, Etro, Isaia, J Brand, L.B.M. 1911, Rag & Bone, Zegna
Memorable story: "The designer for To Boot was in New York at a trunk show for another retailer and one of our customers happened to be there. The customer fell in love with a pair of shoes, so the designer told him to try it on and he said he couldn't because he only shops at A.K. Rikk's. The designer called me from the trunk show to tell me that he was sending me the shoes so we could sell it to him (because we didn't buy that style)."