HOW MO VAUGHN TURNED MVP COLLECTIONS INTO A HOME RUN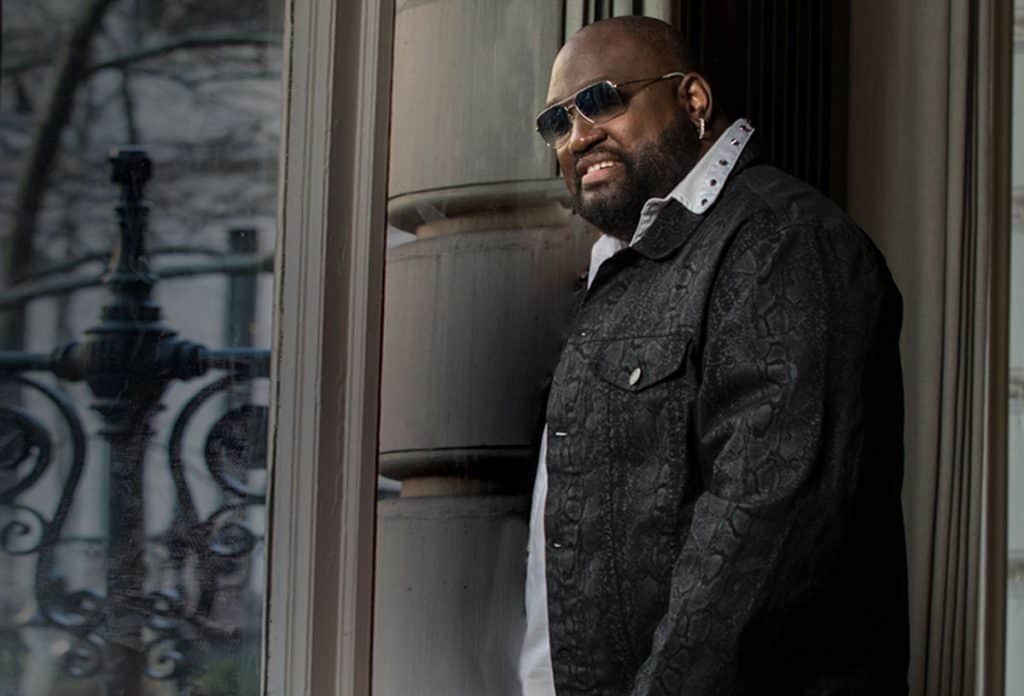 In some ways, fashion is much like Hollywood: a famous name might get you into the door, but it's quality and consistency that will keep you in the spotlight. Former Boston Red Sox superstar Mo Vaughn knew that when he teamed up two years ago with longtime fashion veteran Diane Bennett to create MVP Collections, which has quickly become one of the most successful big-and-tall lines in America.
"I had this idea for a long time, but then I met Diane overseas on a family trip and we started talking. After that, she did six weeks of reconnaissance to see what was missing from the B&T market, and we were ready to go. I also knew I just could sit back and to do a fashion line just based on my name, but I also knew it was really important to work with a pro like Diane," he says. "She really knows how to do everything well, and we quickly agreed about the things that were most important to both of us, including having a Made in America line (which is sourced in California). I didn't want to do a line that cut corners. We always want every piece to be elevated, and we're always trending upward."
Of course, it helps immensely that Vaughn is a typical MVP customer. "I am a 2XT, and for a long time I was going around trying to find clothes that were fashionable," says Vaughn. "I knew that big men were traditionally afraid of color, and that's what a lot of what was out there was either just black, blue or grey, or the colors and patterns being offered just didn't look right. But I felt they weren't tasteful, and they certainly weren't things I would wear. So I believed there was a real need to bring this guy a complete lifestyle look, so the B&T guy could look like everyone else, if he wanted to."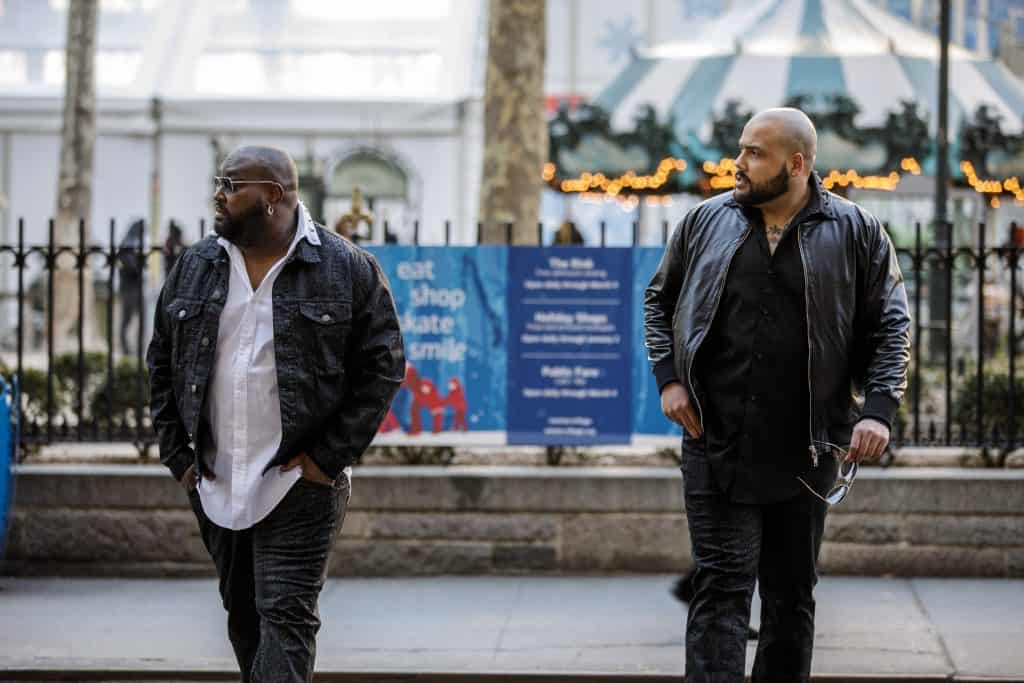 Indeed, while the line began by focusing on basics, Vaughn and Bennett soon discovered that wasn't really what the B&T customer wanted from the line. "First, like everyone else, they wanted to be on trend, and our production process allows us to change the collection around eight times a year. And we also found there was a demand for more fashion-forward items. They love these animal print pants and Moto jeans we put out, and we have a yellow jean coming out soon that is going to be sick. But whatever we do it's about authenticity, and our customer appreciates that."
Prices for the line range from $29 to $208, and that appears to be okay with the MVP customer. "The thing is if you just throw B&T customers something cheap or on sale, they become very skeptical and wonders what's wrong with it. It's a very sensitive consumer." he says. "At the beginning, a few people complained about some of our higher price points, but once they saw the execution of the product, many of them became repeat customers."
As with most men's lines, the customer also responds strongly to fit, comfort and value, says Vaughn, even embracing stretch. But one lesson he had to learn quickly is just how extensive the B&T community is. "We now have inseams in our pants as small as 30, with 32 being the best-selling fit, and we go up to 54 in the waist. And some of our tops and jackets go up to 6XL. While I still consider myself the fit model in a lot of ways, I am not the only customer," he adds.
Right now, MVP's business model is split between selling their wares through their own website or via a fairly wide network of DXL stores (the leading retailer for B&T clothing), but Vaughn is planning to partner with KingSizeDirect.com, a large e-commerce and mail order business, this fall. He's also considering licensing deals for such categories as shoes, eyewear and headgear. As for his own MVP stores, that's not part of the current game plan. "Retail is such a tough market, and I think the direct-to-consumer model is a better way to expand our distribution," he says. "I just want as many guys as possible to experience what MVP collections has to offer."