HUDSON'S BAY COMPANY FORMS JOINT VENTURE WITH EUROPEAN RETAILER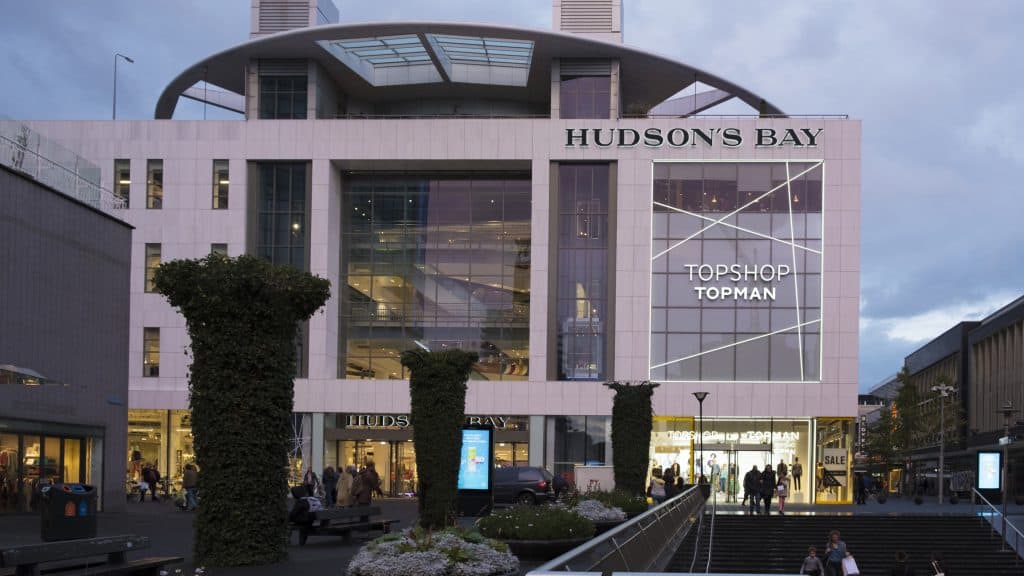 Canada-based retailer Hudson's Bay Company (HBC) has entered into definitive agreements with European retail and real estate operator SIGNA Retail Holdings to form a strategic partnership for its European retail and real estate assets.
HBC Europe's retail operations will merge with SIGNA's Karstadt Warenhaus GmbH, with HBC taking a 49.99 percent interest in the combined businesses. This includes two iconic banners, Galeria Kaufhof and Karstadt, as well as other HBC and SIGNA banners to create a well-capitalized retailer positioned for improved profitability. Together, these businesses generated approximately €5.4 billion in total sales during fiscal 2017. The new retail company will be led by Dr. Stephan Fanderl, CEO of Karstadt and an experienced German retail operator. HBC and SIGNA will share six board seats and have joint oversight of all major decisions.
"We are excited to bring together these iconic banners to create Germany's leading retail business," said Helena Foulkes, HBC's Chief Executive Officer. "We are creating a stronger retail entity that is better positioned to capitalize on market opportunities. This transaction builds on our recent efforts to streamline HBC and provides a clear path forward to improve our European operations."
SIGNA will acquire a 50 percent interest in HBC's German real estate assets from HBC and its partners, and a 50-50 joint venture will be formed to own and manage HBC's German real estate assets. These transactions will generate net proceeds to HBC of €411 million ($616 million), and value the German real estate assets at a total of €3.25 billion ($4.88 billion) compared to the total Galeria Kaufhof purchase price of €2.51 billion ($3.77 billion) in 2015. The net proceeds, together with the implied value of HBC's remaining interest in these real estate assets, net of debt, totals $8.71 per share.
Foulkes added, "We are taking strong action to strengthen our retail portfolio and enhance HBC's profitability. This transaction creates significant value for our shareholders, enhances our balance sheet and provides a better operating platform for our European business. The creation of a stronger operator in Europe allows us to focus our attention on our North American banners, helping to ensure we are making the right strategic decisions to drive performance and profitability within those businesses."
Richard Baker, HBC's Governor and Executive Chairman, said, "This transaction highlights the significant value of our German real estate assets, which are worth approximately $1.1 billion more than what we paid for Galeria Kaufhof in 2015. Our partnership with SIGNA will serve our business extremely well as it establishes a platform to further strengthen our European retail and real estate operations. This transaction reinforces our long-term focus of unlocking real estate value through strategic partnerships, redevelopment and enhancing the credit profile of retailer tenants along with managing a portfolio of retail banners."
The combination of the retail companies and the formation of the real estate joint venture are expected to occur within the next 90 days and are subject to approval from European competition authorities and satisfaction or waiver of customary closing conditions.