HUNTSMAN TO CREATE SUIT FROM REEBOK'S NEW FLEXWEAVE MATERIAL
Athletic lifestyle brand Reebok has teamed up with Savile Row tailor Huntsman & Sons on a unique new creative endeavor that brings together the worlds of sport, fitness, fashion and innovation.
The two iconic brands will collaborate on a one-of-a-kind project, Reebok x Huntsman, creating a prototype suit using Reebok's exclusive new Flexweave material – a versatile new textile that can be produced using an unlimited array of fabrics.
The Huntsman prototype suit will highlight the versatile potential of Reebok Flexweave, testing the material's innovative figure-8 weave structure that can interlock different individual fibers. Led by Huntsman Head Cutter and Creative Director Campbell Carey, the tailors will take the first generation of Flexweave material designed for footwear and curate the textile into a premium suit.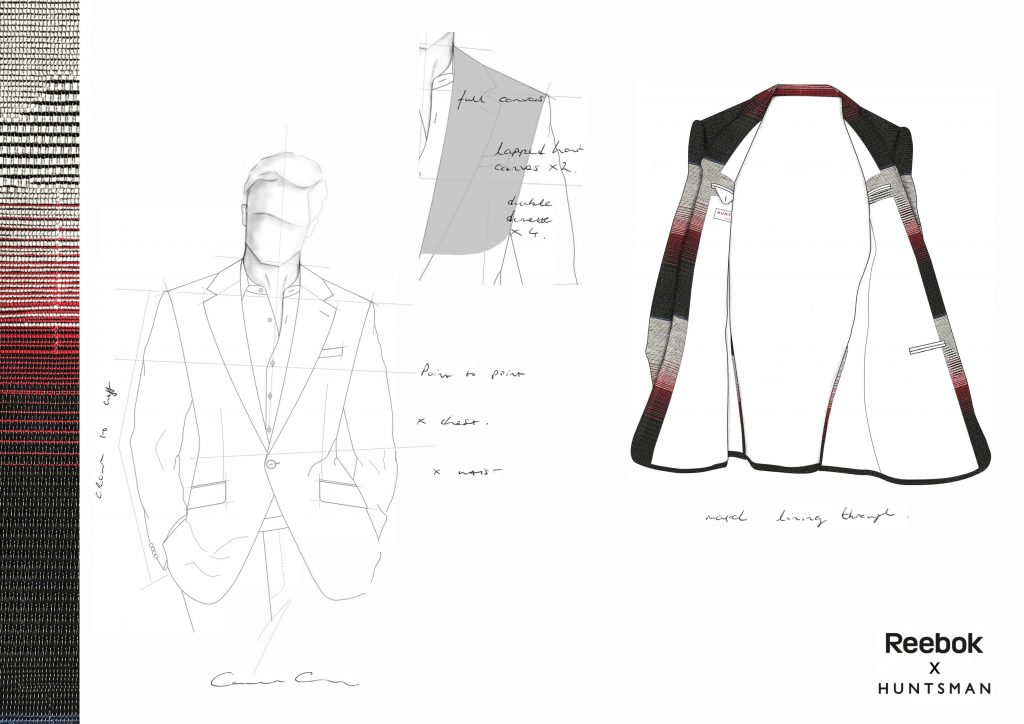 "This a unique, creative and exciting proposition from Reebok," said Carey. "After closely examining Flexweave, we were both surprised and inspired by the challenge of using this non-traditional material to create a bespoke garment. The perfect suit is a fusion between fit, comfort and style – working with Flexweave to hit each of these essentials is an experiment we'll relish."
Huntsman & Sons will create the suit to the measurements of American football star and Reebok Running ambassador Brandin Cooks. Cooks has worked closely with Reebok on the development of upcoming Flexweave footwear offerings and will now take center stage in Reebok x Huntsman, testing the new textile's potential in a creative and unexpected way.
"Whether I'm walking into the stadium or relaxing on my off days, I love the confidence that good style brings," added Cooks. "Reebok Flexweave provides a performance fit and look unlike any other so I'm excited to see how the material translates into a custom suit. There are endless opportunities for what we can do with it."