GAP GEARS UP TO LAUNCH GQ'S 'BEST NEW MENSWEAR' COLLECTION NEXT WEEK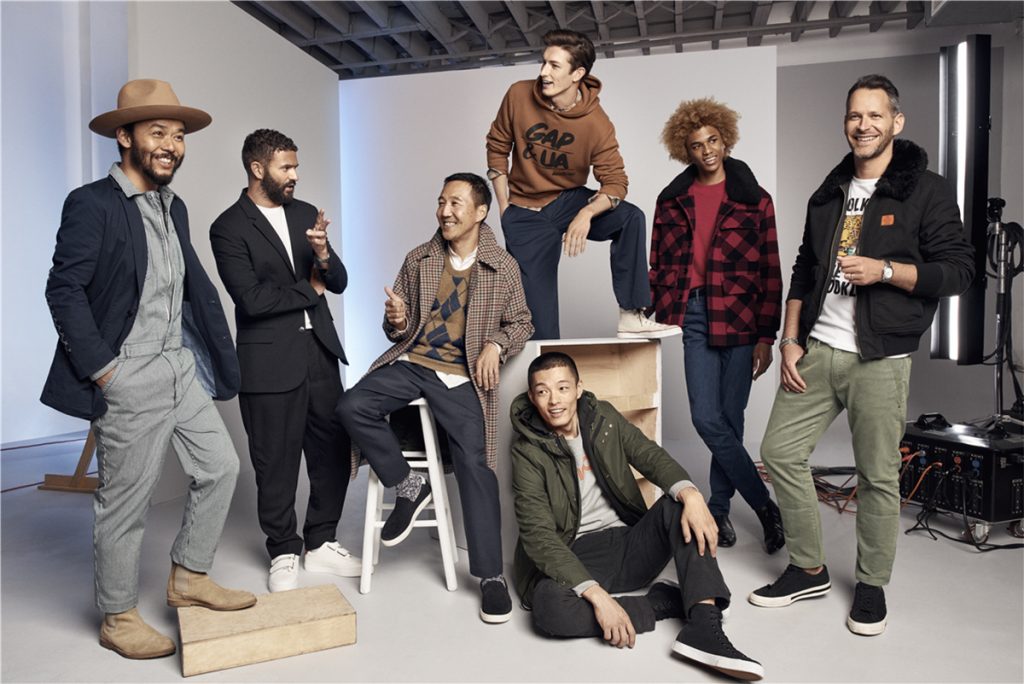 Gap is gearing up to release the new exclusive menswear collection of GQ's Best New Menswear Designers now featuring the Coolest Designers on the Planet. The program, which recognizes young menswear designers, has expanded to feature international talent from Paris, Tokyo and Brooklyn. For the first time, the program is including international designers to create a collection that will reach a global audience.
French designer Alexander Mattiussi of AMI, Brooklyn-based brand and retailer Kinfolk, and Tokyo shop United Arrows were chosen this season to participate in the program. Each brand selected were tasked with coming up with a select group of pieces that spoke both to the Gap customer while reflecting their own personal style. The resulting collection, which retails from $29 to $299, consists of a variety of pieces including outerwear, knits, sweaters, denim, tee shirts, button down shirts and accessories. Highlights include United Arrows' denim patchwork kimono, AMI's logo sweatshirt, and Kinfolk's black bomber jacket.
"Gap is thrilled to be representing men's fashion on a global scale with our GQ partnership this year," said Wendi Goldman, executive vice president and chief product officer at Gap. "By tapping into the 'Coolest Designers on the Planet' from Paris, Tokyo and Brooklyn, we're able to bring our customers a fresh perspective on style from these emerging talents who are playing an important role in the future of menswear."
"We knew expanding this collaboration and taking it international would add vibrancy to the program, and this year's amazing designers certainly brought it," added Jim Nelson, editor-in-chief of GQ. "Now comes the best part: We can't wait to see the clothes hit Gap stores, because this year feels very special."
The collection is available starting Tuesday, September 26 online and at select Gap stores in more than seven countries including the United States, Canada, China, Hong Kong, Japan, and throughout Europe.