INDEPENDENT RETAILERS ON FALL FINDS AND THE STATE OF BUSINESS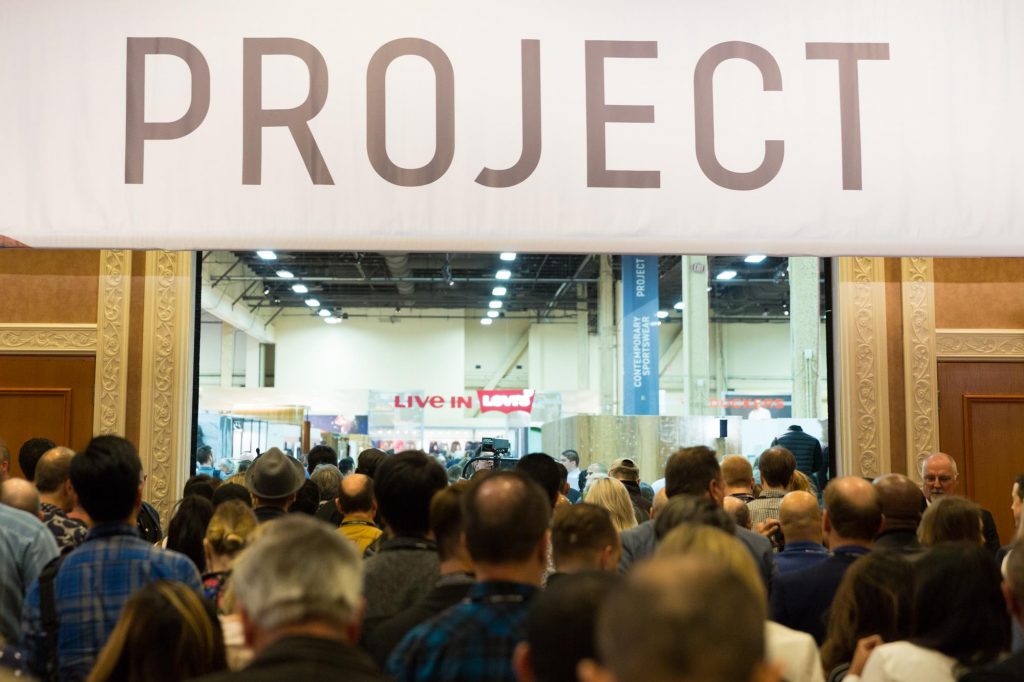 At the Project show last month in Las Vegas, we randomly stopped a few retailers to discover what's on their minds and what they're buying for fall. Here's what we discovered.
Ken Giddon and Lacy McAngus, Rothmans, New York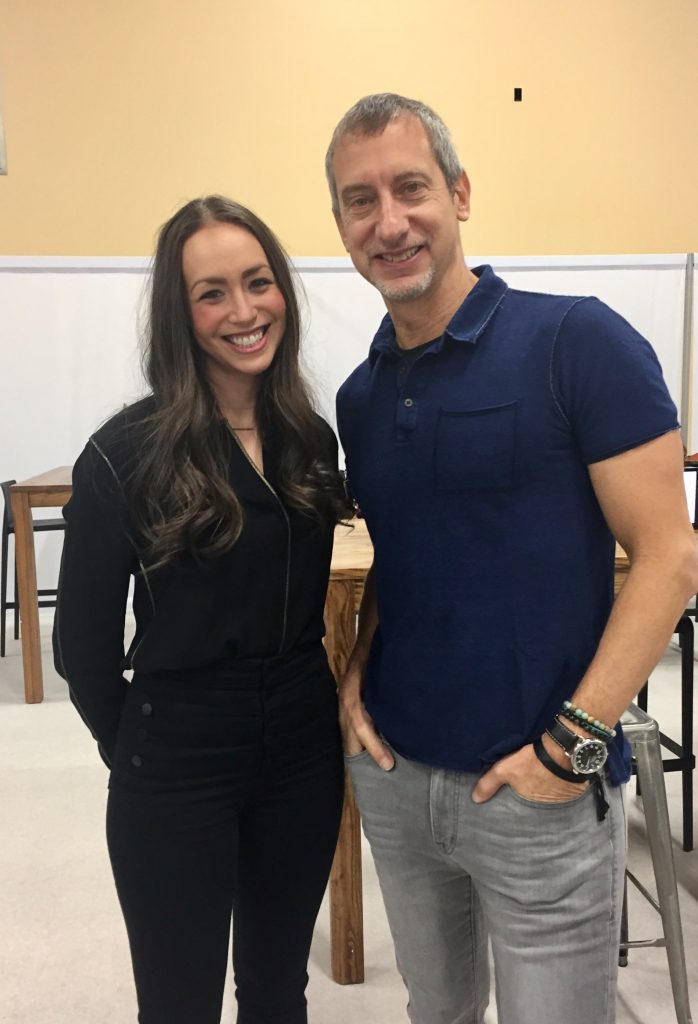 This Project show was great! I loved Nifty Genius—their fashion has a refreshing attitude and they even call out their retail partners on their website. (But the highlight for me was the vegan donuts from Vegas bakery Ronald's Donuts that they gave out at their booth!). I also loved Billy Reid, Bearded Heart (some great tees) and Good Man Brand.
As for the increasingly competitive environment for independents, it's obvious that although no one did it maliciously, wholesalers becoming omni-channel means they're politely eating our lunch! It's now harder than ever for independent multi-brand retailers to grow. It's a paradigm shift and we retailers need to develop a game plan to deal with it. We can't drop the brands that sell direct to consumer or we'd be left with two brands so we must come up with other solutions. We need to create mutually beneficial partnerships with vendors who want us to make money too. For example, we often bring in relatively unknown brands and help promote them until they gain enough traction to make it on their own. Perhaps in the future, there can be some compensation for our role in the process. Who knows if we'll ever get it but what's certain is that stores will be very different five years from now than they are today.
Michael Kiewe and Ed Steinberg, JS Edwards, Baltimore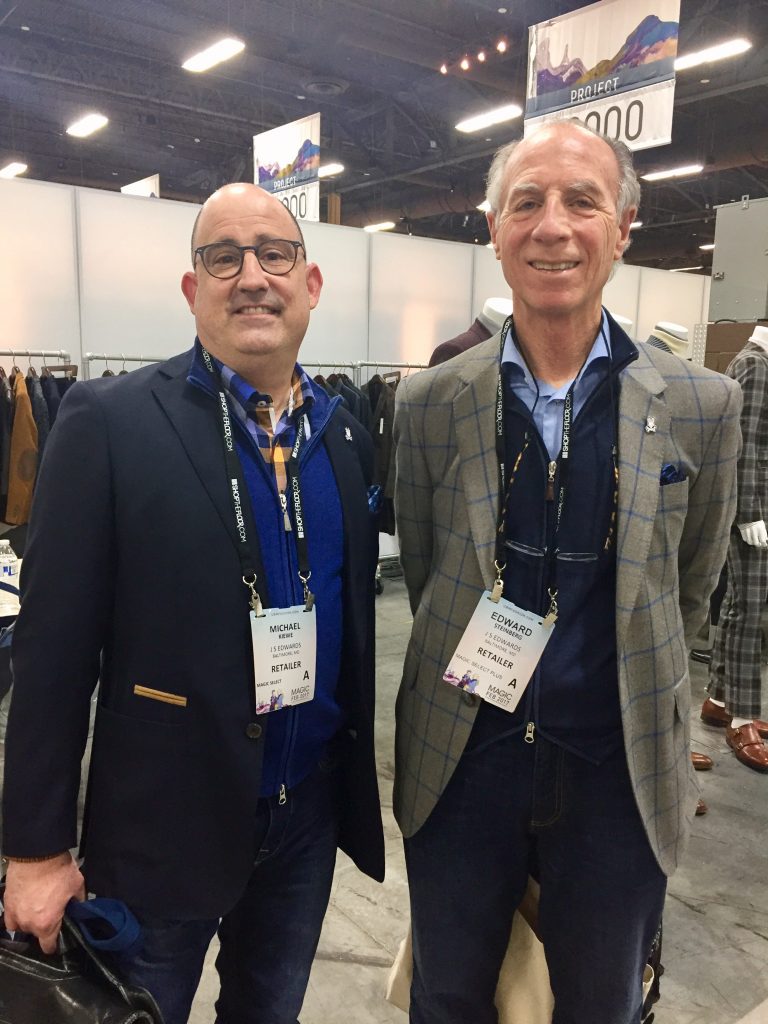 "A big problem, as we all know, is that specialty stores are not playing on a level playing field when vendors sell direct. There's got to be a way that we can live with our vendors in harmony but it's tough when our key brands are offering online discounts on the same product that we're trying to sell at regular price. We've even built shop-in-shops for some of these brands but when we ask them to announce our trunk shows for their product on their website, some refuse to do it. We're not asking for them to share their email lists, only to let their customers know that they can buy their product in our store. It's very frustrating to see our vendors working against us, rather than with us!"
Bruce Levitt, Mur-Lees, Long Island
I just got in a beautiful navy dinner jacket for boys. I went online to price check as I always do and it's already 25 percent off at an upscale department store and the season has just started! As long as the vendors guarantee margins, department stores don't care; we specialty stores are the only idiots who pay full price, which is another reason why there are fewer and fewer of us each year.
Larry Ginsburg, Parsows, Omaha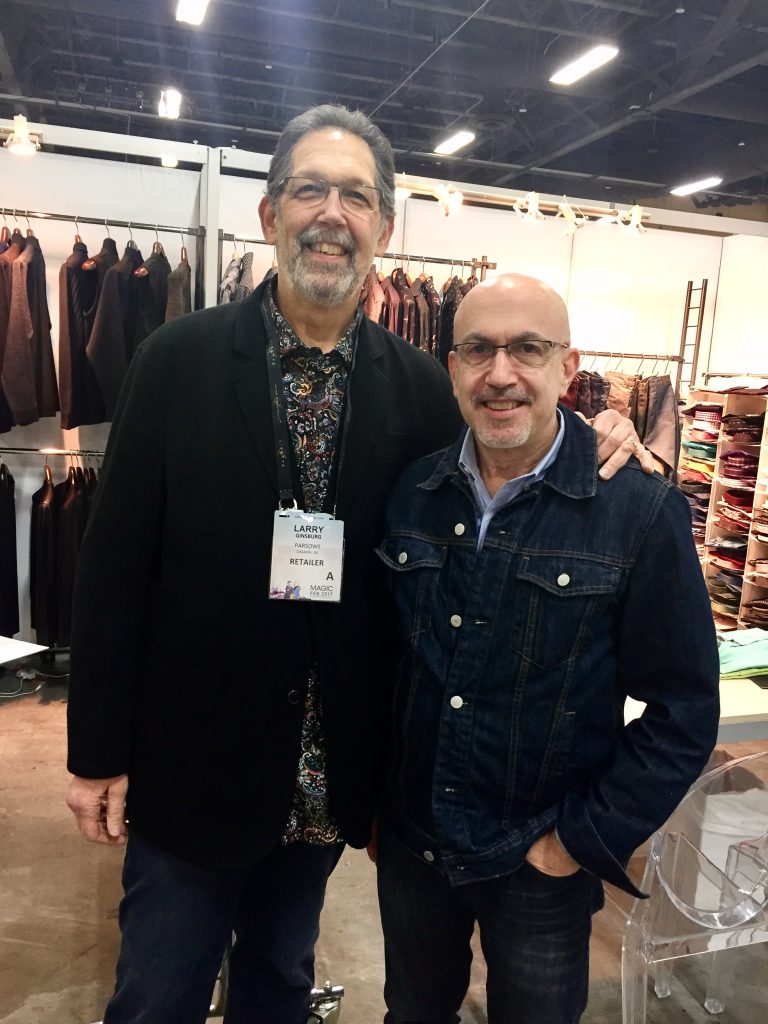 I'm finding a lot of salable items at the show: Alberto pants, wool/acrylic sweaters from International Laundry, and lots of outerwear! I'm projecting a good fall season!
Tim Leamy, Sebastian's Closet, Dallas
The best collection I discovered in The Tents at Project was the collaboration between Jerry Kaye, Eric Sana and GiCapri. It's the most intelligent, well-priced, Italian clothing I've seen in a long time!
Tom and Brianna Malvino, Louis Thomas, California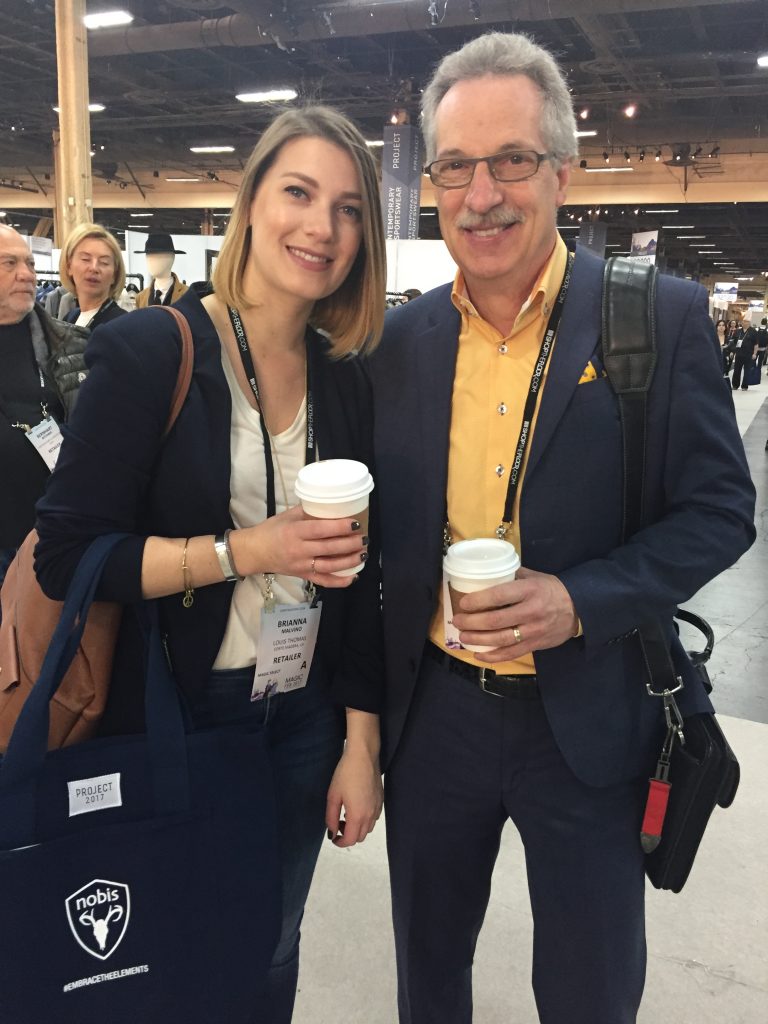 "Business is on the way up. We've had some big days recently, even in the pouring rain, and great success with formalwear from Jack Victor and Betenly at retails from $495-$995. Community involvement also works well for us—when we have local bands performing in our stores, it always attracts a crowd. But I think the real secret is a positive attitude: retailers can't let themselves fall into a negative mindset."