IZOD SIGNS MULTI-YEAR PARTNERSHIP WITH GRAND SLAM CHAMPS THE BRYAN BROTHERS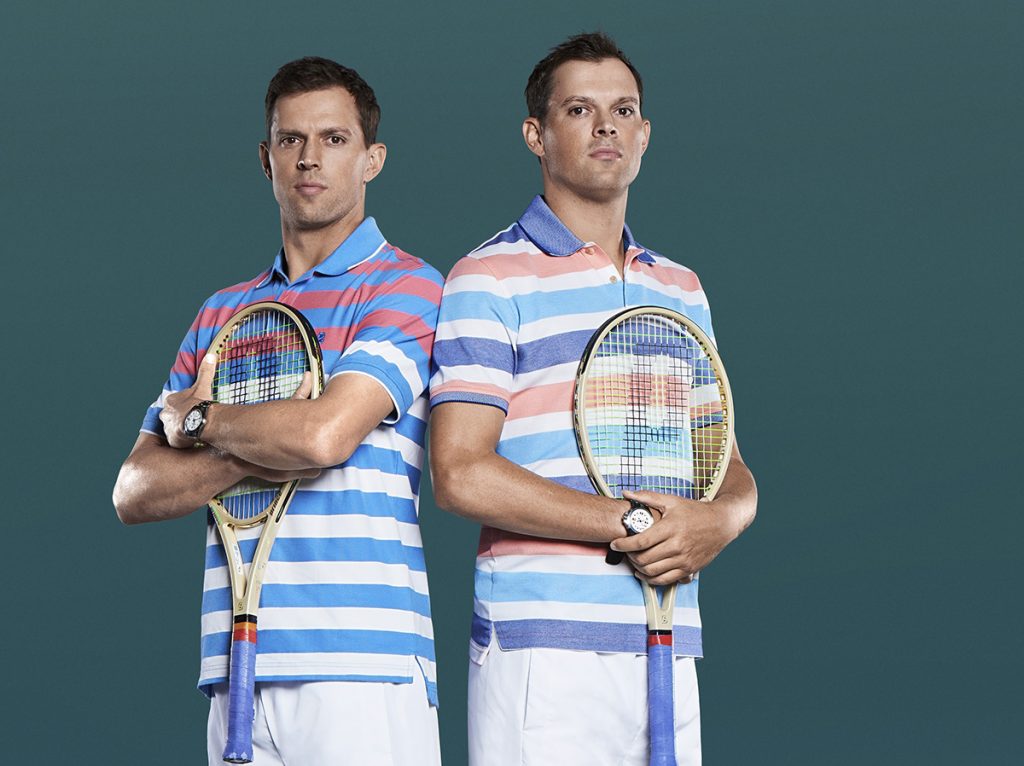 PVH Corp. has announced a multi-year marketing partnership agreement for its Izod brand with Olympic gold medalists and champion tennis players, Bob and Mike Bryan. The Bryan Brothers will wear Izod Advantage Performance apparel as official brand ambassadors, making their first appearance at the BNP Paribas Open in Indian Wells, California, which runs from March 6-19.
The Bryan Brothers will wear complete outfits from Izod's seasonal offerings including branded shirts, shorts, hats, and socks. They will appear in a national advertising campaign for Izod, premiering this spring, and will participate in media appearances and retail opportunities.
"We think there is no better pair to represent the Izod brand both on and off the court, given their youthful spirits, and long-standing reign as champions in tennis," said Mike Kelly, Executive Vice President of Marketing for PVH.
"We're honored and excited to begin working with Izod," commented Bob Bryan. "The brand has been developing some really innovative products and we look forward working with their design team to develop more."
"It was a natural progression to work with Izod," added Mike Bryan. "They have an impressive history of their own in tennis and golf, and a long legacy of partnering with great athletes. My brother and I are proud to join those ranks."
With 112 tour title wins, the Bryan Brothers are the most successful men's tennis doubles team in history, holding the record for the most team match, tournament, and Grand Slam double victories.