INDOCHINO INKS DEAL WITH POSTMEDIA TO ACCELERATE GROWTH IN CANADA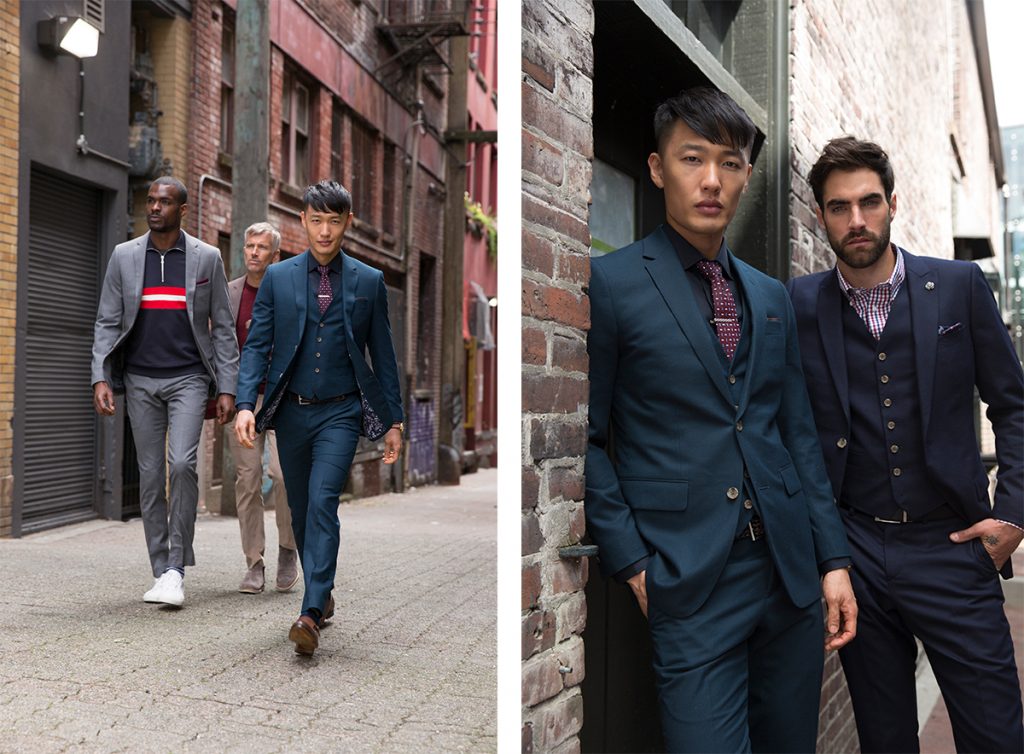 Made-to-measure apparel company Indochino has announced a strategic partnership with Postmedia, a Canadian media company representing more than 200 newspaper brands across Canada. Postmedia has committed more than $40M CAD in media dollars in the brand over the next five years. The agreement will help Indochino exponentially grow its market share in Canada by leveraging Postmedia's network reaching almost two-thirds of the Canadian adult population.
Under the agreement, Postmedia will promote Indochino's premium custom suits and shirts to its average of 13.4 million monthly unique digital visitors and 8.3 million weekly print readers in the form of print, digital and native advertising. Indochino has eight showrooms in Canada and the Postmedia print and digital properties give Indochino access to key retail markets including Toronto, Ottawa, Vancouver, Calgary and Edmonton, as well as introduce the brand to emerging markets within Canada on a large scale.
"We're proud to be symbiotically aligned with Canada's largest newspaper company, which provides credible sources of news via its digital and print network to two in three adults," said Drew Green, CEO of Indochino. "As part of our 2016-2020 plan, we've boldly sought out strategic alliances to help us achieve our business goals and this mutually beneficial partnership will no doubt have a profound impact on our growth in Canada."
Green continued: "We're boosting our marketing activity to the equivalent of Postmedia's largest advertisers, whilst at the same time lowering one of our largest expenses. Both sides have a vested interest in making the partnership work, which optimizes the chance of success and greatly reduces risk. It's a winning formula and one that I hope will pave the way for similar ventures in other markets."
As part of the agreement, Postmedia will share a portion of Indochino's revenues in the Canadian market with the option to purchase its stock at current prices. This transactional media model creates an alternative revenue stream for Postmedia while Indochino will be able to access the slew of assets Postmedia can provide, including massive reach and digital innovation.
"This is a great opportunity for two companies to leverage each other's strengths in order to grow their businesses," said Andrew MacLeod, president and chief operating officer at Postmedia. "We believe it's a perfect fit."
The partnership, which commenced in February, demonstrates the confidence Postmedia has in Indochino and its position as a unique presence in the apparel market. The agreement is already tracking above revenue performance benchmarks. Canadian net orders are up 63 percent year-over-year and net revenue growth is up 77 percent year-over-year and Indochino has been able to optimize Postmedia's strong Canadian media brands for greater efficiency thanks to targeting flexibility within markets, publishers and ad units.
Postmedia's print and digital brands include national and regional newspapers such as the National Post, the Vancouver Sun, the Ottawa Citizen and the Calgary Herald. The company provides Indochino with access to its target customer base, with 57 percent of Canada's C-Suite business executives in the top six Canadian markets accessing its content on a weekly basis as well as 3.5 million millennials across Canada.