IS STREETWEAR DEAD?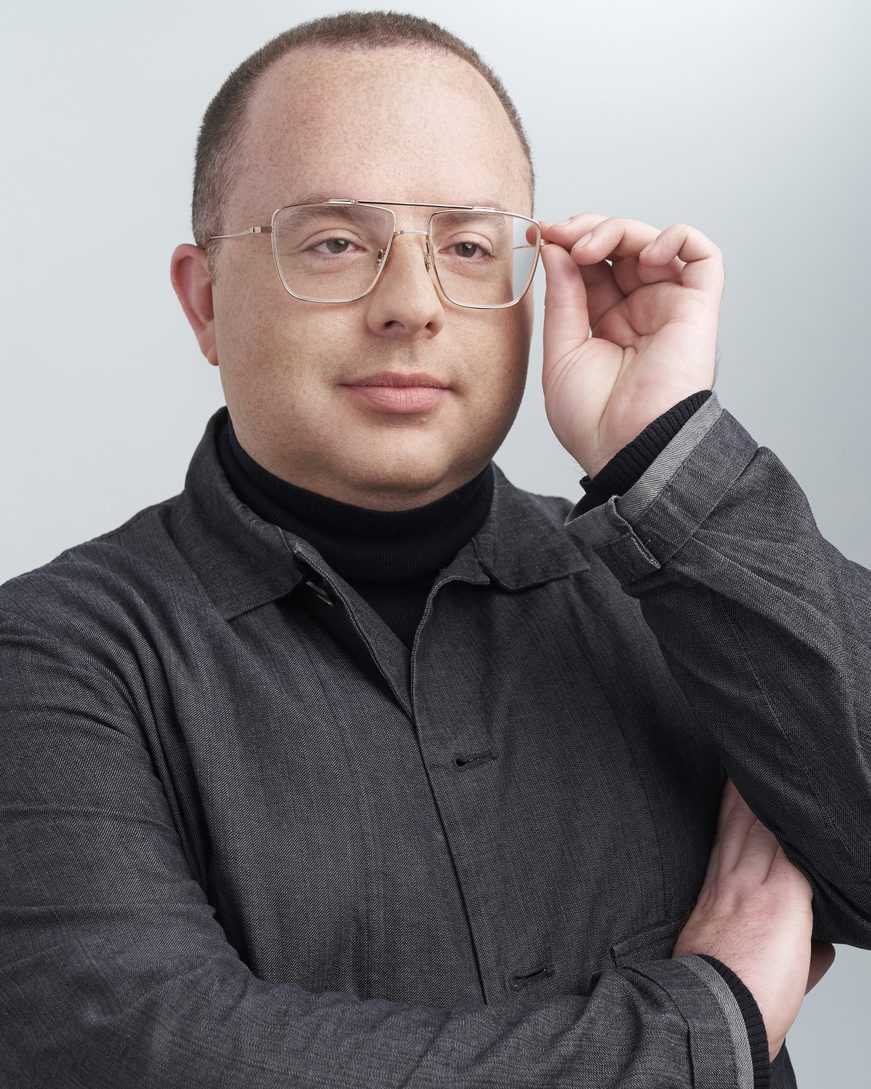 For the past few months, there have been rumblings in the darkest corner of the internet, whispers among those who think streetwear is losing its influence. Could it possibly be? Is streetwear… dead? While the style has been taking over the world, everyone from Virgil Abloh to Kim Jones has been cautiously preparing for the whole thing to come to a shuddering stop.
But look a little closer and it seems that the influence of streetwear isn't coming to an end; instead, it's the impact of the influencers who wear it. In fact, a mammoth study which tracks the streetwear revolution said that three-quarters of those surveyed actually expect the trend to grow in the next year. When it comes to who influences what they wear and buy, however, more and more consumers tend to be impressed by musicians and "industry insiders" rather than social media influencers.
The Streetwear Impact Report, published by Hypebeast, surveyed 40,960 fans, asking them what they buy, why they buy it and what they like and hate about the world of streetwear. Unsurprisingly for everyone who's ever vied unsuccessfully for a Yeezy drop, footwear raced ahead as the product that most respondents would likely purchase, at 62 percent, followed by T-shirts and hoodies at 30 percent.
The multipage research paper also delved into buyers' reasonings for spending hundreds on shoes and tops. It reports that the main draws for consumers are exclusivity, the ability to own a "status symbol" and the sense that by wearing streetwear, they can easily identify themselves as part of a community.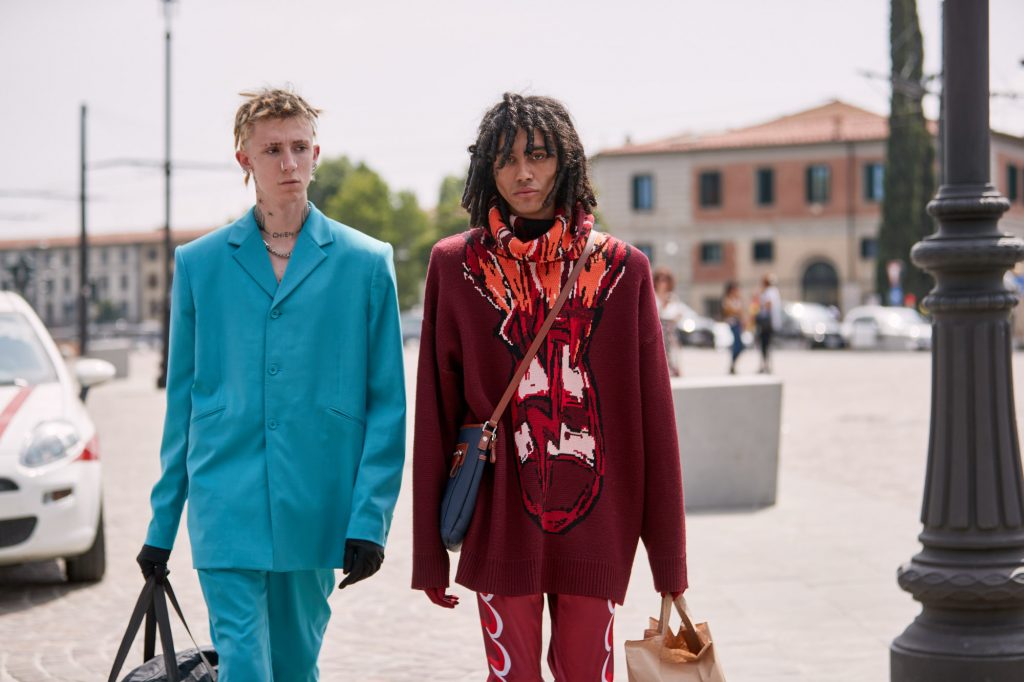 Because of the huge mark-ups, exclusive drops go for on resale platforms like Depop and eBay, there's a stereotype that hypebeasts and streetwear lovers are affluent, even spoiled, teenagers with more money than sense. But the Streetwear Impact Report shatters that stereotype. It found that 70 percent of the people they surveyed actually earn under $40,000 a year but are still willing to drop huge amounts of money on select pieces. Perhaps this is because, as the study also reports, two-thirds of those surveyed said that a streetwear item never goes out of style. It seems like streetwear is not going anywhere any time soon.
Industry experts agree. According to Michael Fisher, vice president and creative director of menswear at trend forecasting agency Fashion Snoops, streetwear has now taken a somewhat permanent seat at the menswear table. "While the look of it as a category may take different forms over the seasons ahead, its importance cannot be denied now that more relaxed shifts in silhouette and styling have become commonplace," says Fisher. "Overall, I think streetwear represents breaking the rules and fighting against the norms, as well as being a nod to youth culture and ever-changing perceptions of various archetypes. So, looking at those parameters, streetwear isn't going anywhere."
Jeff Carvalho, managing director of one of the most influential streetwear publications, Highsnobiety, echoes this sentiment. "While streetwear is certainly bigger and more in the moment than ever before, street fashion is and will always remain here. Things are just getting more visible than ever."
Carvalho adds, "While sneakers are seen by many as ubiquitous to the conversation, the statement pieces in streetwear are the graphics and iconography that cover clothing and sneakers." This leads us to our next question: Are logos still important?
"Logos are still important, but the less recognizable they are, the better," maintains Fisher. "I get that kind of goes against what logos are meant to represent, but guys want to feel like they are a member of a tribe of sorts, and showcasing a reinvented logo that few will recognize is a kind of wink and nod to others in the group."
However, not all retailers are buying into logomania. In our recent interview with Dan Natola, the co-owner of contemporary streetwear retailer Bodega, he noted that the store didn't subscribe to the super-logoed brands that were popular in 2018, and instead brought in their own versions of "digestible" streetwear that people would actually want to wear. For his market, he sees a lot more workwear references creeping back into popularity—mixing traditional men's sportswear details in a contemporary, interesting way.
In fact, workwear itself is seeing a resurgence in menswear, heavily influencing streetwear as a category. "After utility/workwear took a backseat for several seasons, it's back front and center and being used in super bold ways," says Fisher. "Uniforms have inspired designers for decades, so the resurgence of workwear was going to happen. But it isn't about the railroad engineer-slash-newsboy-slash-factory worker heritage from 10 years ago. Instead, it's looking at the importance of function in today's workers—messengers, delivery men, first responders, etc. There's lots of inspiration to take from them."
"Collections like Dior Men, Louis Vuitton, White Mountaineering and Maison Mihara Yasuhiro are great examples of this," Fisher adds. "Also, reinvented workwear done in a craftier, more charming way showed up at Raf Simons, Acne, Bode, Vetements."
Where does streetwear go from here? "Many designers hit the reset button when it comes to classic interpretations of streetwear, and that's exactly the point because, at its core, streetwear is an indicator of modern youth culture," notes Fisher. "It should continue to evolve in order to stay true to its origins. I actually look for more doses of femininity to begin to inspire the category in seasons ahead. We've already seen an influx of silk shirts and flowing layers, but there's more to come. When rapper A$AP Rocky wore a Gucci babushka late last year, I think it was the early start of more all-gender influences. I expect to see ditzy florals, traditional toile, and off-putting textures and surfaces to inundate us by 2021."