JAMESON IRISH WHISKEY AND DICKIES UNITE FOR NEW LIMITED-EDITION COLLECTION TITLED 'CRAFTED TOGETHER'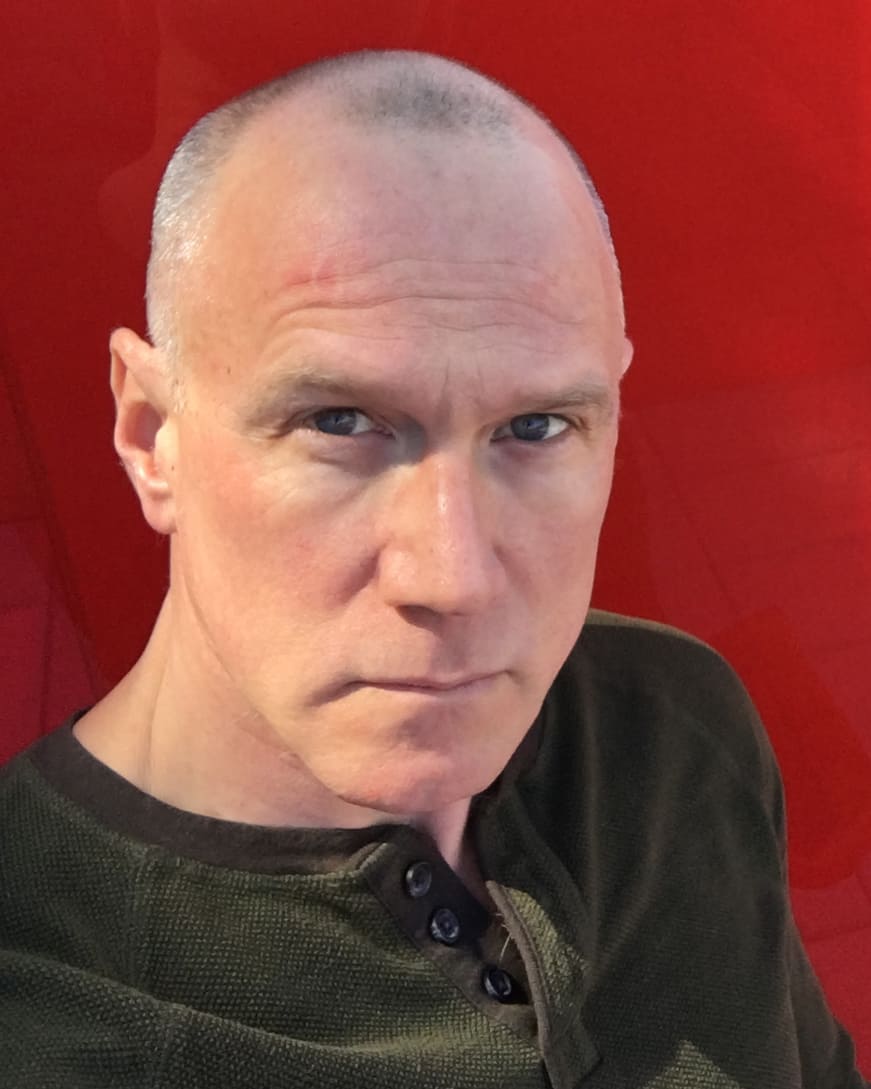 Jameson, the U.S.'s #1 Irish Whiskey, with iconic workwear brand Dickies, has launched 'Crafted Together' – a new workwear-inspired collaboration featuring apparel and accessories. The collection is available in 26 markets globally including the U.K., U.S., Canada, and Asia. With shared values and matching uniforms, Jameson and Dickies are connecting kindred spirits with a collaboration that embraces a shared appreciation of community and raises a toast to the modern craftspeople of today.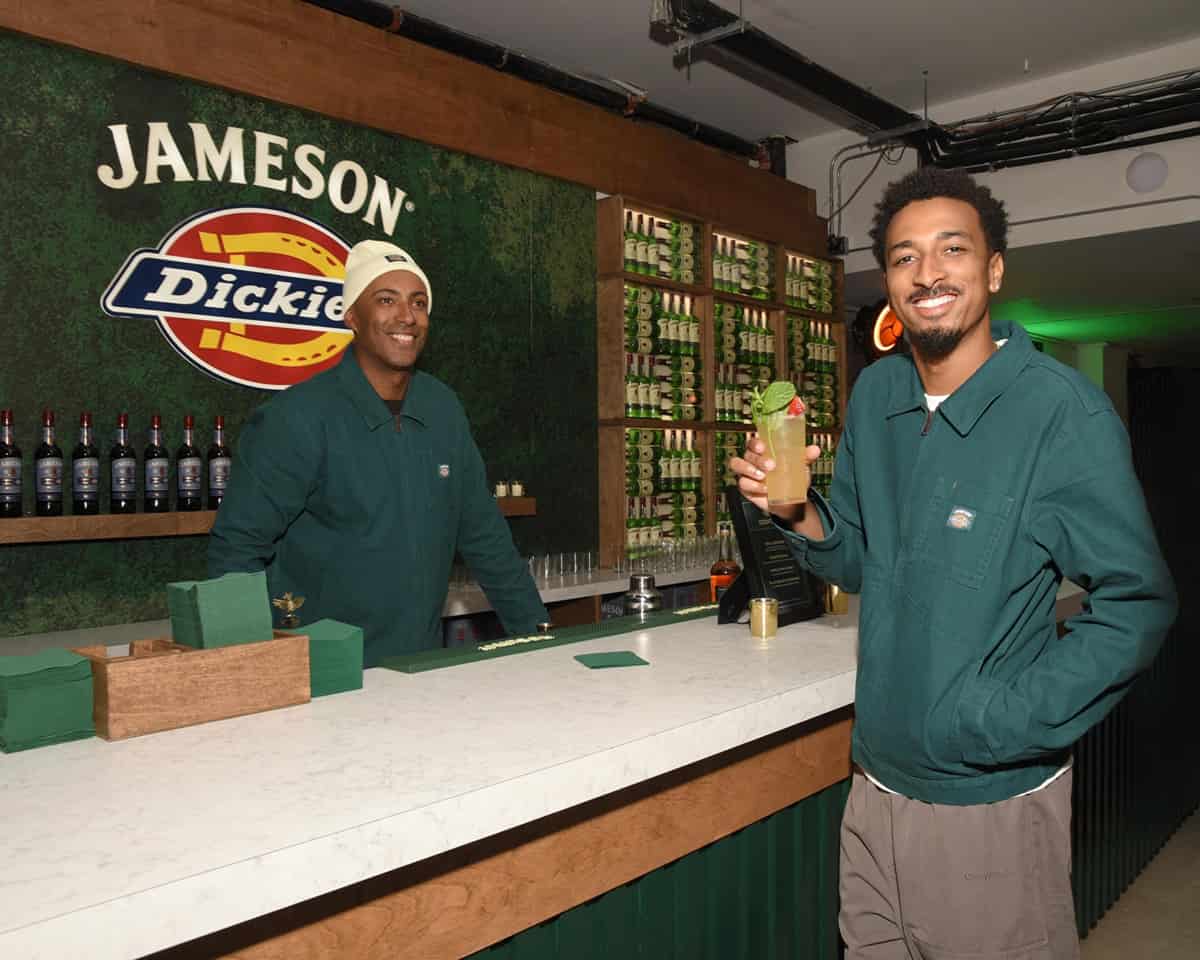 The multi-piece capsule collection includes signature pieces such as the iconic Dickies Eisenhower Jacket, as well as overalls, beanies, caps, and more. A new bespoke graphic, which pays homage to the original Jameson 'Barrelman' icon linked to the brand since the 1700s, can be found on select tees and hoodies. Products range from a suggested retail price of $20 to $80.
"Jameson Irish Whiskey was founded in 1780 when workwear was the uniform of the working community, often seen in the local pub after a hard day's work," says Brendan Buckley, Global Marketing Director for Jameson. "Meanwhile, Dickies began its life in 1922 as a quality and respected workwear brand. Craft and kinship underpin both brands and we are delighted to bring that shared ethos to life through the Jameson and Dickies 'Crafted Together' collection."
Content for the new campaign was shot at the Midleton Distillery, Cork, Ireland by Dublin-born, Brooklyn-based photographer, Rich Gilligan, known for his photographic documentary approach to portraiture and fashion. The resulting creative presents a modern-day aesthetic of industrial workwear and the blending of Jameson's and Dickies' communities.
"Quality craftsmanship is a longstanding pillar of our Dickies business, and deeply rooted in our workmanship community," says Sarah Crockett, Dickies Chief Marketing Officer. "Dickies and Jameson teaming up feels like a natural partnership due to both brand identities and our shared DNA. We're thrilled to collaborate with Jameson to commemorate our brand stories and, most importantly, celebrate our loyal customers."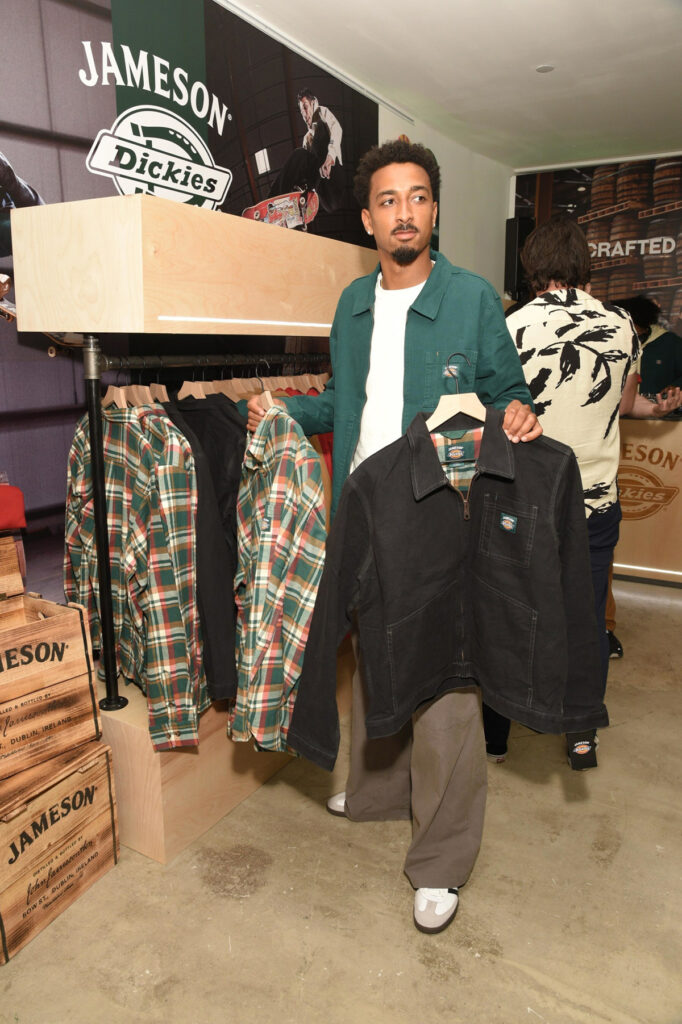 To bring the global launch of 'Crafted Together' to life, pop-up stores for those 21 and older will open in New York City and London for fans to be among the first to shop the collection. Each pop-up provides an immersive experience, where guests will be offered bespoke samples of Jameson cocktails while enjoying the works of local creators. The NYC storefront, located at 9 West 8th Street, had an exclusive pre-opening global media event on June 13, before opening to the public from June 14-16 (Wednesday 11 a.m. to 5 p.m. ET; Thursday-Friday 11 a.m. to 6 p.m. ET). The London storefront, located at Dickies Carnaby Street store, will also open to the public from June 14-16 (Wednesday 11 a.m. to 5 p.m. GMT; Thursday-Friday 11 a.m. to 6 p.m. GMT). Brand fans can also purchase items from the collection online at ShopJamesonUS.com.
For more information or to purchase the 'Crafted Together' collection please visit ShopJamesonUS.com.