KARL LAGERFELD PARIS INVESTS IN ITS MEN'S LINE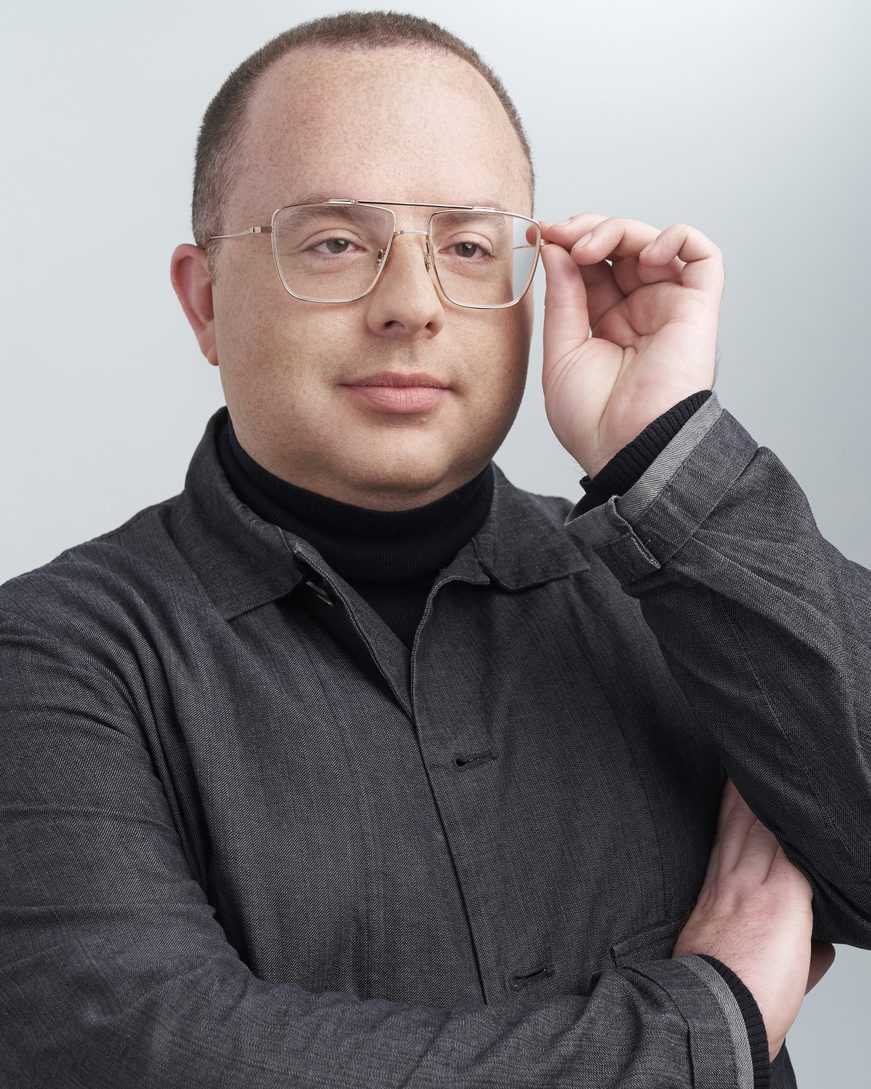 Karl Lagerfeld Paris, a licensed division of G-III Apparel, is ramping up its menswear business.
Having had a few successful seasons under its belt in the States, G-III is investing in growing its menswear line with more luxe fabrics, new silhouettes, and a more robust assortment over multiple categories.
"The menswear landscape continues to evolve at an unbelievably fast pace," Robert Fylypowycz, executive vice president of G-III Menswear told MR. "Men are willing to take more risks with their wardrobe and style. With these changes, we see an incredible opportunity in the market to bring one of the most iconic names in fashion to the consumer."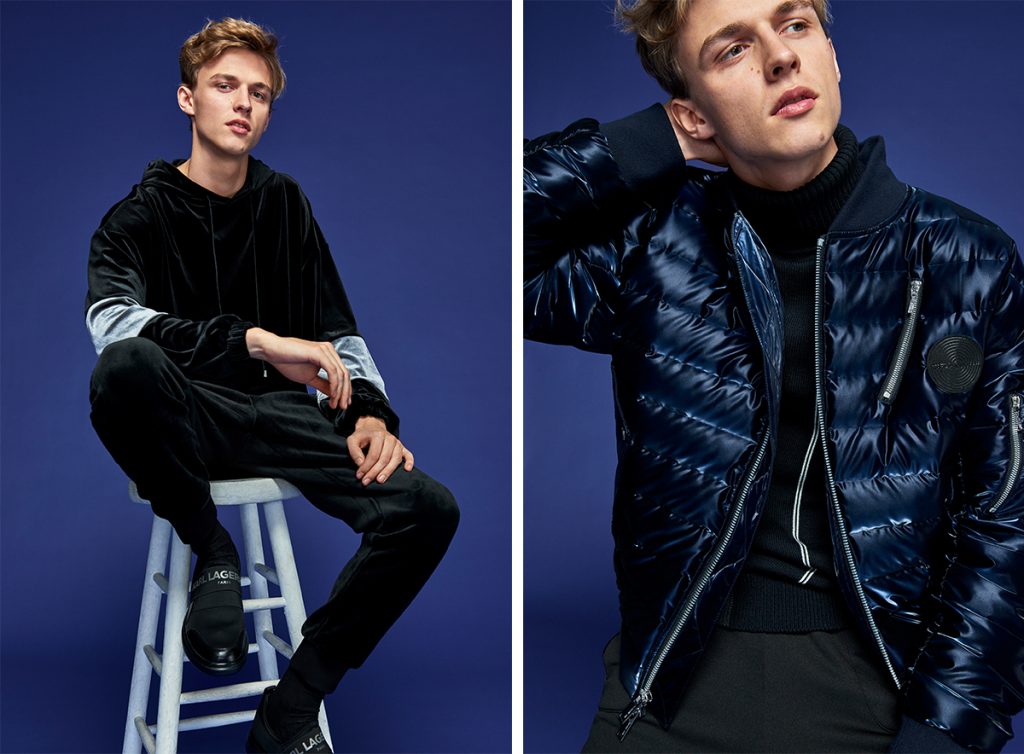 The collection this season features premium fabrications and updated techniques elevating product assortment. Key collection details include shearling accents, matching tracksuits, camo patterns, and white, black, olive, navy, and burgundy continue to lay the color foundation for the collection.
The real star of the collection is its outerwear, with options including the traditional parka in nylon with quilted structure and outstanding shearling and patent leather styles.
Jackets are a staple layer, with classic bomber silhouettes in nylon with military details, and leather jackets don striking zipper details. The cargo jogger unites loungewear and streetwear with a narrow silhouette, bridging utility and comfort.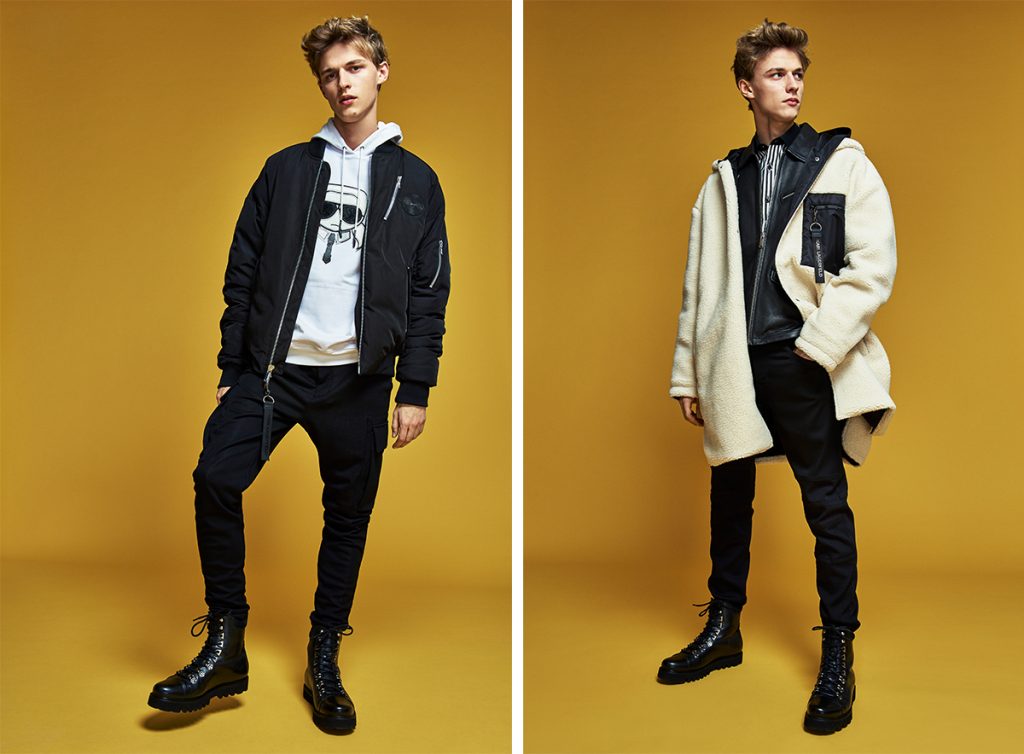 Other highlights include matching tracksuit options in various fabrics and weights and nylon sneakers with streetwear-inspired details. The star footwear this season, however, is its hiker boots – which continue to be a strong option for the brand. Retail prices range from $295-$1795 for outerwear, $159-$395 for knits, $179-$295 for pants, and $160-$395 for footwear.
Check out the Karl Lagerfeld Paris at booth 221 at Liberty Fairs this week in Las Vegas.