KARTELL TAPS DESIGNERS FOR SPECIAL ANNIVERSARY PROJECT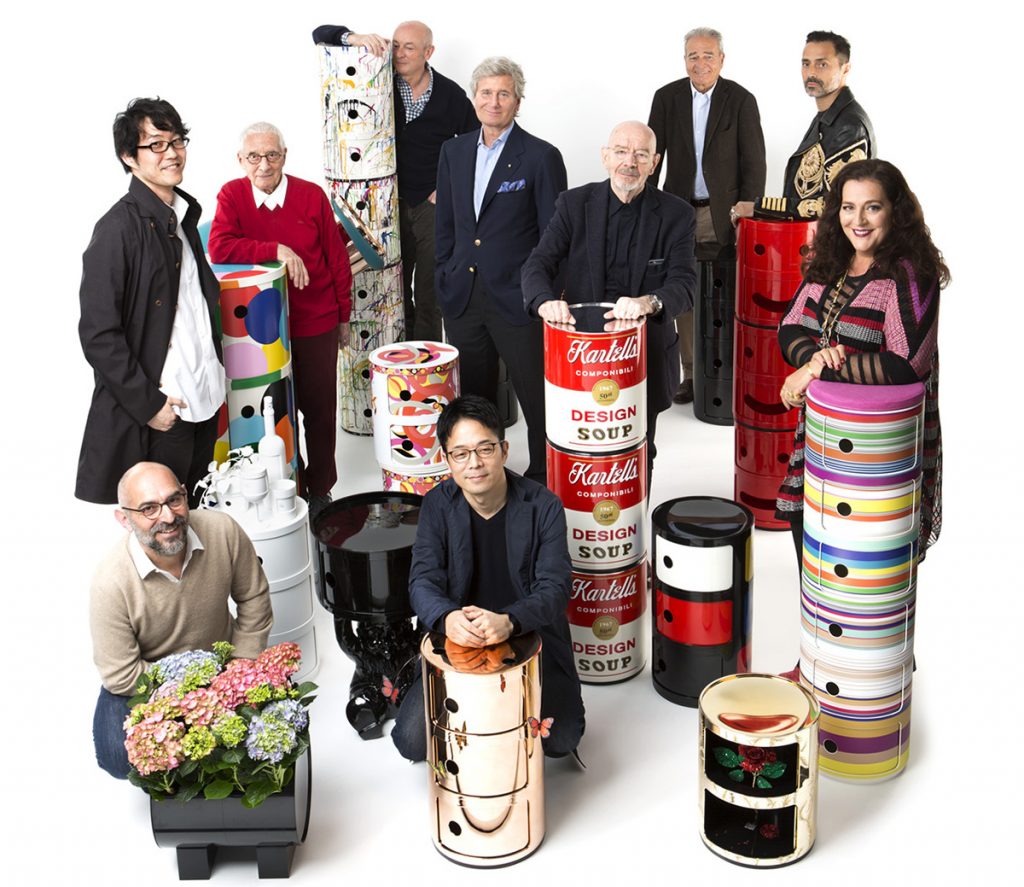 Italian design house Kartell is celebrating the 50th anniversary of its Componibili line with the transformation of its SoHo flagship boutique, located at 39 Greene Street, into a designer-led tribute installation featuring the history of one of the brand's most iconic and long-lived products.
Fifteen international designers and fashion maisons – Ron Arad, Mario Bellini, Antonio Citterio, Ferruccio Laviani, Piero Lissoni, Alberto Meda, Alessandro Mendini, Angela Missoni, Nendo, Fabio Novembre, Laudomia Pucci, Philippe Starck, Patricia Urquiola, Tokujin Yoshioka, alongside with The Walt Disney Company were invited to reimagine the Componibili style with one-of-a-kind designs.
From Ferruccio Laviani's version of a flower pot to Fabio Novembre's smiling and winking emojis, all the way to Tokujin Yoshioka's ornamental suspended butterflies, each piece pays tribute to Kartell's original designs while incorporating irony with imagination.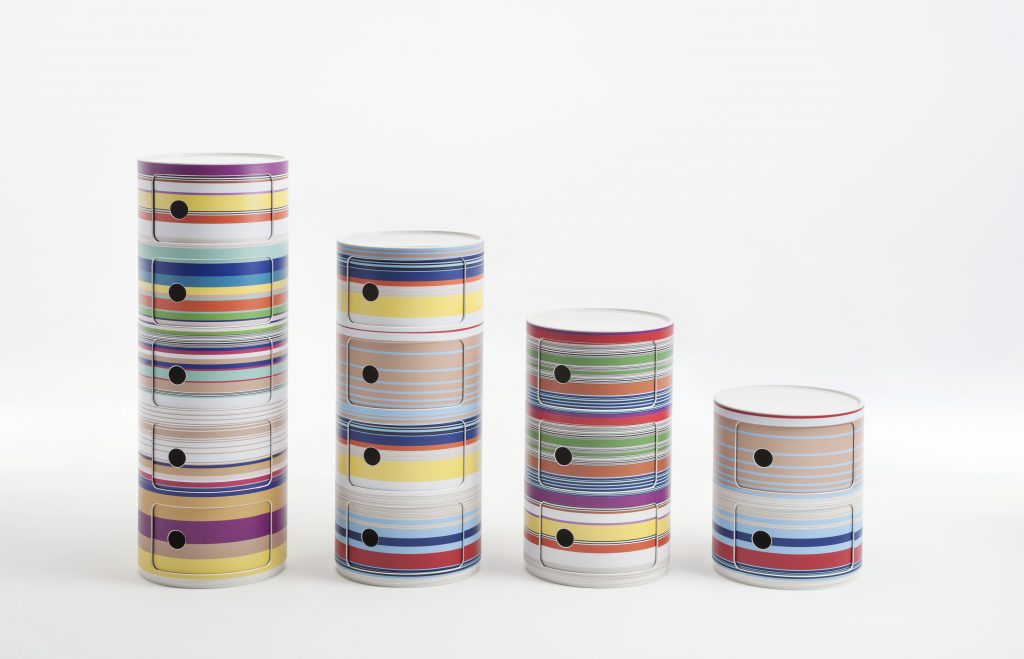 A longtime bestseller, Componibili was created by Anna Castelli Ferrieri – wife of Kartell's founder, Giulio Castelli – and launched at the Salone del Mobile in Milan in 1967. One of the first designs to have elaborated on the concept of modularity in furniture design and originally presented under the name "mobili 4970/84", Componibili represented a novelty for the design world, making history with its original approach to product engineering and use of plastic.
"I personally see the Componibili as a family heirloom," says Claudio Luti, president of Kartell. "The anniversary of the Componibili by Anna Castelli Ferrieri is a very special event, full of significance, as these pieces reflect both the origin of Kartell and the iconic status achieved as novelties of industrial production."
Over the past half century since its introduction, Kartell has tirelessly continued its research into innovative industrial design, fostering technological evolution and experimenting with new materials—evident in the wide range of Componibili cylindrical plastic storage tubs, now ubiquitous in bedrooms, bathrooms, offices and kitchens across 60 countries.
These pieces, designed to be a part of everyday life, are also featured in permanent collections at museums around the world, including MoMA in New York and the Centre Georges Pompidou in Paris.