BONOBOS AND ROCKETS OF AWESOME COLLABORATE ON SWIMSUITS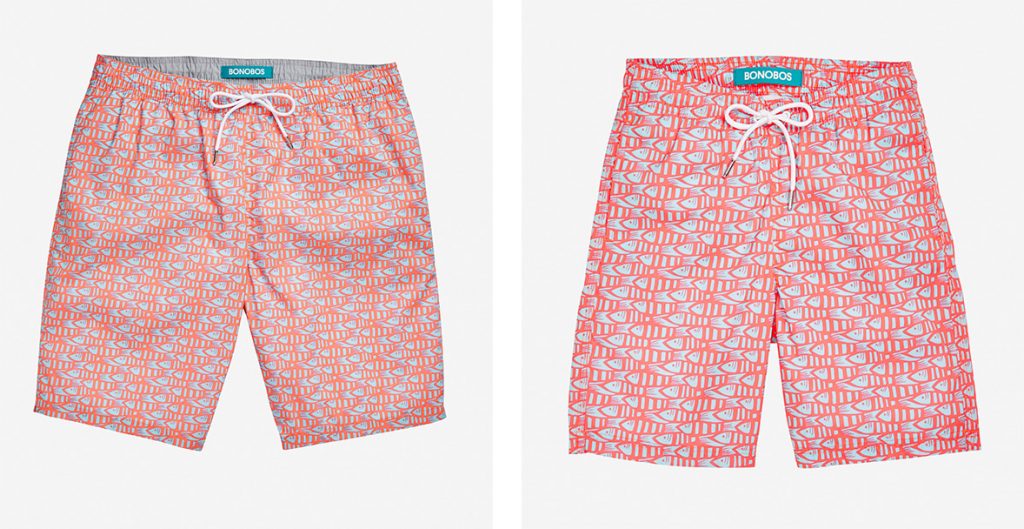 National retailer Bonobos and children's online retailer Rockets of Awesome are releasing limited-edition swimsuits on Monday, May 22.
The suits, which are designed for dads, and their sons and daughters, come in a matching coral and turquoise Rocket Fish pattern. They are available for try-on in Bonobos Guideshops and for purchase exclusively on Bonobos.com.
The suits retail for $88 for men's, and $28 for boys swim trunks and girls two-piece tankini, and are available in sizes XS-XXL in men's, and 2-14 in kids.