THIS KEY FUNCTION IS THE SECRET TO THE FUTURE OF THE FURNISHINGS MARKET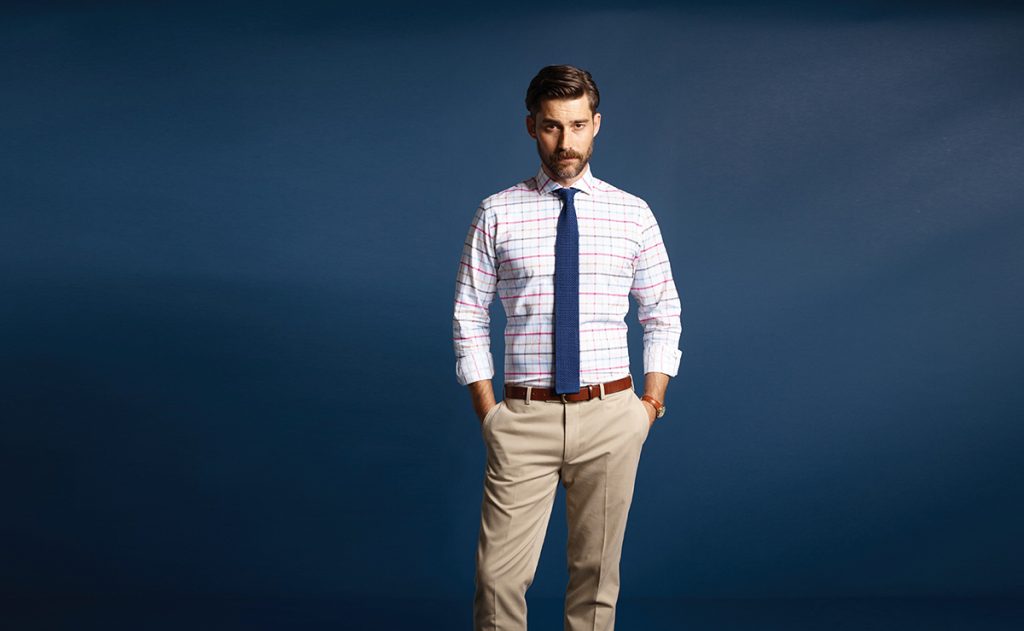 Crisp and clean-looking shirts. Colorful ties. Beautifully hand-crafted leather belts. If someone tells you these are remnants of the past, tell them they've been misinformed. Even in the era of so-called "business casual," men continue to take great pride in their appearance, especially as new fabrics and other inventions are giving them more options to both look and feel wonderful.
"Innovation has paved the way for unparalleled advances in the world of fashion," says David Sirkin, president of dress furnishings at PVH. "We have embraced technologies that provide the ultimate in comfort from advances in stretch to innovative garment construction in our portfolio brands."
"I feel very encouraged by what I am seeing on the street," says veteran neckwear designer Barbara Blank. "The bottom line is that when you give the customer a reason to buy something, they will buy. It sounds corny, but it's true."
For example: while selling ties is the raison d'etre of Chicago-based retailer The Tie Bar, it's now only one part of the company's ever-growing business. "The Tie Bar's expansion into dress shirts has become a driving force for our business, with a positive impact on all our categories," says Allyson Lewis, the company's CEO. "Moving forward, that means we will continue to release new seasonal shirt collections."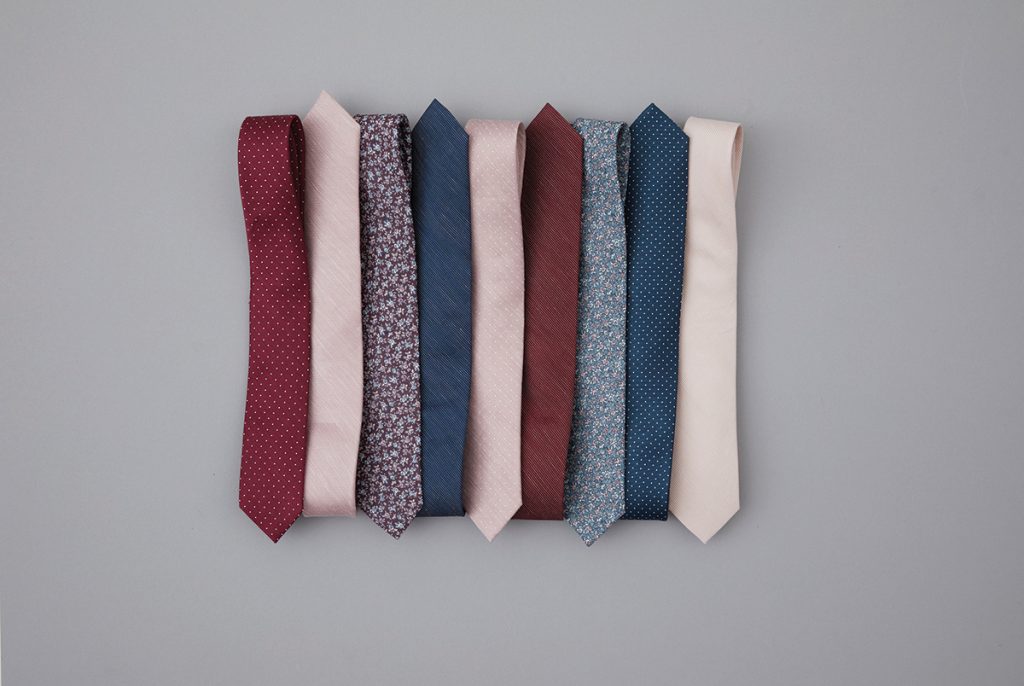 In shirting, the key words are comfort and stretch, say both retailers and vendors. "We're finding our customers are demanding comfort and versatility more than ever," says Sam Glaser, vice president at specialty store Stitched. "Within furnishings, we've seen that trend in both performance and athleisure shirting."
Among the leaders in the category (and a big seller at Stitched) is Dallas-based brand Mizzen + Main. "Our performance fabric shirts have seen a far better sell-through rate than average and that's because consumers are looking for what we call dress-comfortable shirts," says CEO and founder Kevin Lavelle. "As a result, our spring/summer 2018 collection will be our largest and most diverse yet."
Another customer favorite, Virginia-based luxury shirtmaker Ledbury is also seeing major changes in its business. "Dress shirt walls and men's furnishings departments look more and more sporty as customers want clothes that can transition easily from day to night, from business to casual settings," says CEO Paul Trible. "While the plain whites and blues will never disappear, they are losing closet space. Fabric is also very important to us, so we are big on blends this year, such as 70/30 linen combinations that offer the benefits of linen without the wrinkles."
Mitch Gambert, director of business development at Mel Gambert Shirtmakers, a leading made-to-measure company, warns that there are two sides of the newness coin. "While comfort has always been a priority, it is now even more important to consumers, many of whom are confusing 'fitted' with 'ill-fitting,'" he says. "And while I do believe stretch fabrics have merit, the evolution of fabrics is not necessarily in step with the evolution of commercial laundries. So while some of the newly introduced fabrics may feel great the first couple of times they are worn, they might not perform up to par with the daily rigors of washing and wearing," he adds.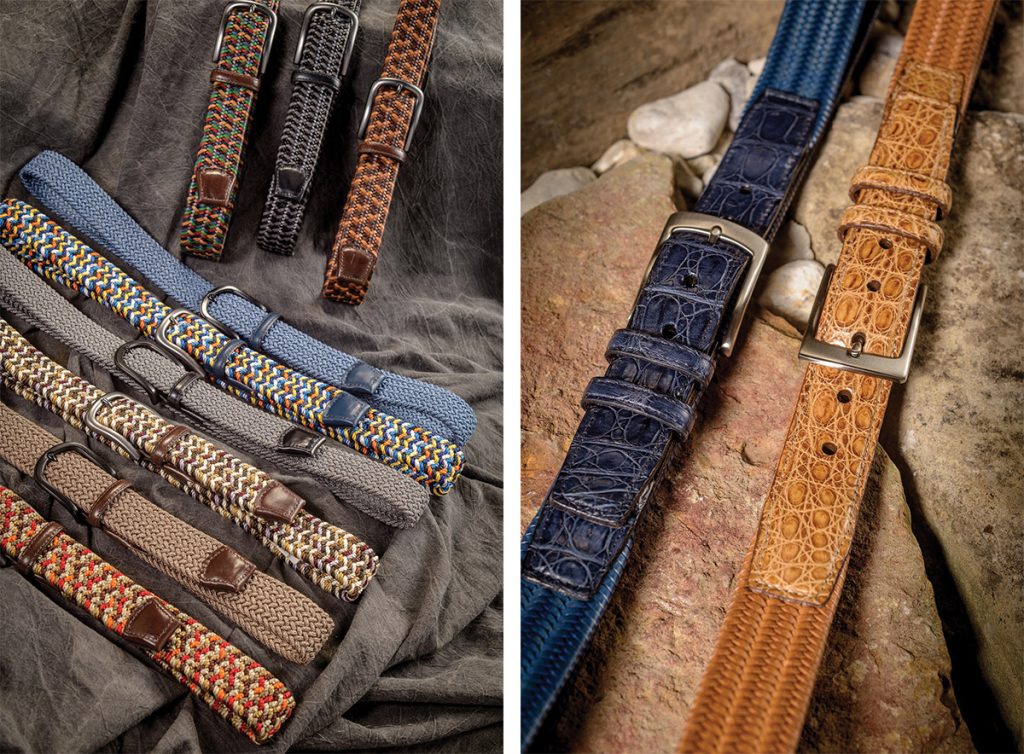 It should come as no surprise that, as in every segment of the apparel business, technology is bringing consumers into the furnishings department. "We've put stretch into some of or our neckwear which meets the technology in our shirts," says Richard Carroll, vice president of marketing and creative director at Randa. "Most specifically, we've introduced a back-neck panel so that when you move, it moves with the shirt."
Randa's biggest technological push, however, is its new ExactFit belt. "We've engineered this belt that looks like your normal leather belt, but actually stretches up to two inches," says Carroll. "There are no holes in the front, and the mechanism in the back allows you to adjust it by each quarter inch. It's something we developed by looking at footwear technology."
Meanwhile, at three-year-old company Vardama, their stain-and-sweat resistant shirts and ties are catching on with retailers and consumers alike. "We have definitely seen a strong demand for this product," says the company's founder and CEO Kautsubh Vardama. "In particular, millennials are highly interested in all sorts of differentiated products, such as ours. And while we're constantly on back order with our blue and white shirts, we're working on expanding into designs that translate from work to evenings."
Still, there are many reasons that customers are returning to furnishings. Blank says she has seen an uptick in both engineered prints and ties that feature flowers, paisley, tiny micro neats, as well as textured solids. "All of these are trending well, and I expect these categories will be even better for spring 2018," she says.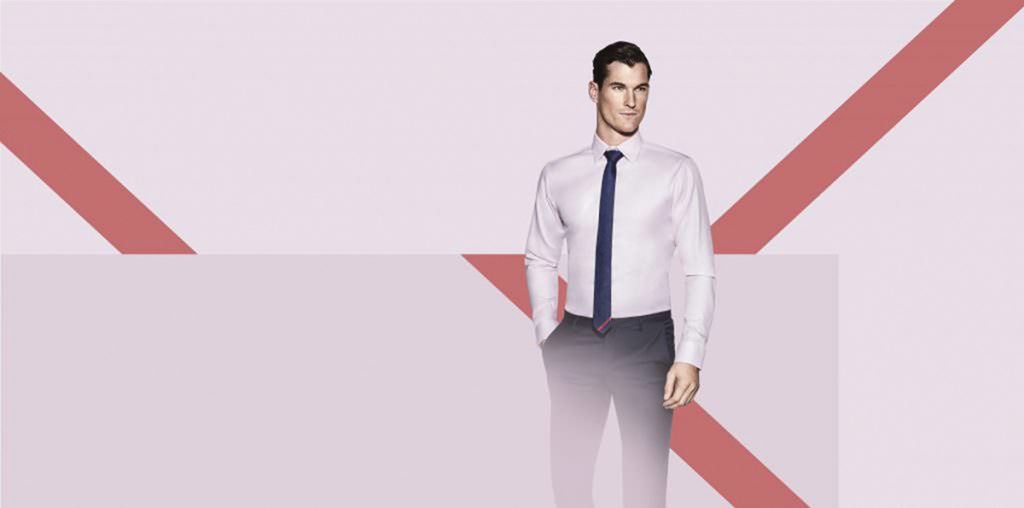 At Randa's Countess Mara brand, sales are strong in their new line of made-in-Italy neckwear. "When a consumer is in a store, they're not only looking for something they don't have, but they want to hear that artisan story," says Carroll.
"When you give them that, plus a great hand and wonderful prints, they're less worried about price. For spring '18, we really believe fabrications and color will drive neckwear business. Ties won't be as shiny as before and we're banking on a lot of pink."
Artisanship and color are also key in the belt business, say such diverse companies as suit maker Blujacket (which just launched a gorgeous line of Italian-made belts), Anderson (featuring plenty of stretch leathers in its upcoming collection), and Nashville-based Boconi, which is launching a spring line of nearly two-dozen Italian-made leather belts inspired by such rock stars as Bono, Stevie Wonder, Phil Collins and Steven Tyler.
Meanwhile, despite their cost, exotics continue to do very well for New Orleans-based Torino. "Exotics and color always give guys great alternatives, whether they're out on the golf course or going out to dinner," says owner Tom Torino.
"I believe business is bouncing back for everyone now that the election is finally over. No matter who they voted for, men now see that things are going to be okay, economically at least, so they're willing to let go a little financially."