L.G.R LAUNCHES FIRST STYLE OF ITS YACHT CLUB COLLECTION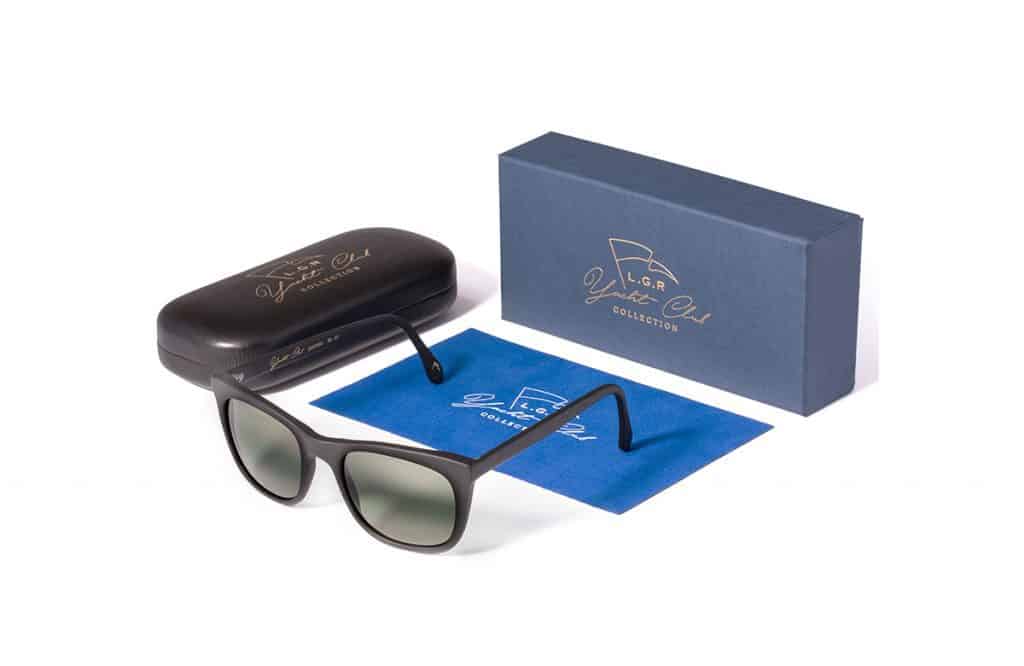 After the success of the special editions made in collaboration with the Yacht Clubs of Monaco and Porto Rotondo and with the Mill Reef Club of Antigua, Italian eyewear brand L.G.R launches the Yacht Club Collection.
Skipper, the first model of this exclusive collection, combines elegance, practicality and high performance. With its classic lines and a sporty touch, Skipper is ideally suited to life in Yacht Clubs at any time of the day: from adrenaline-charged yacht races to relaxing boat trips, during lunch in the marina, or while sipping an aperitif at sunset.
The acetate frame, covered by a special rubber layer, is scratch-resistant, waterproof, and pleasant to the touch. It also fits more closely to the face, which makes these sunglasses ideal even during stormy races.
The polarized lenses, which have 12 layers of anti-reflective coating, are exclusively manufactured by for L.G.R. They are available in green and in blue. Furthermore, a special treatment for IR protection has been developed to filter sunlight, to prevent lenses from overheating and to keep the eyes fresh and well rested. The exclusive double mirror coating reduces glare even during the sunniest days at sea.
The four color variants of the Skipper model are contained in a satin blue box which draws inspiration from the world of sailing and which carries the logo of the Yacht Club Collection. On the occasion of the launch, founder Luca Gnecchi Ruscone has also designed a special edition of the individual packaging: the cleaning cloth, case and box are all blue and customized with the logo of the Yacht Club Collection.
The collection will be available in the L.G.R flagship store located in Milan (Corso Garibaldi 36), online on lgrworld.com and in selected stores all over the world.