NEW NIKE LIVE CONCEPT STORE UNITES DIGITAL AND PHYSICAL RETAIL IN L.A.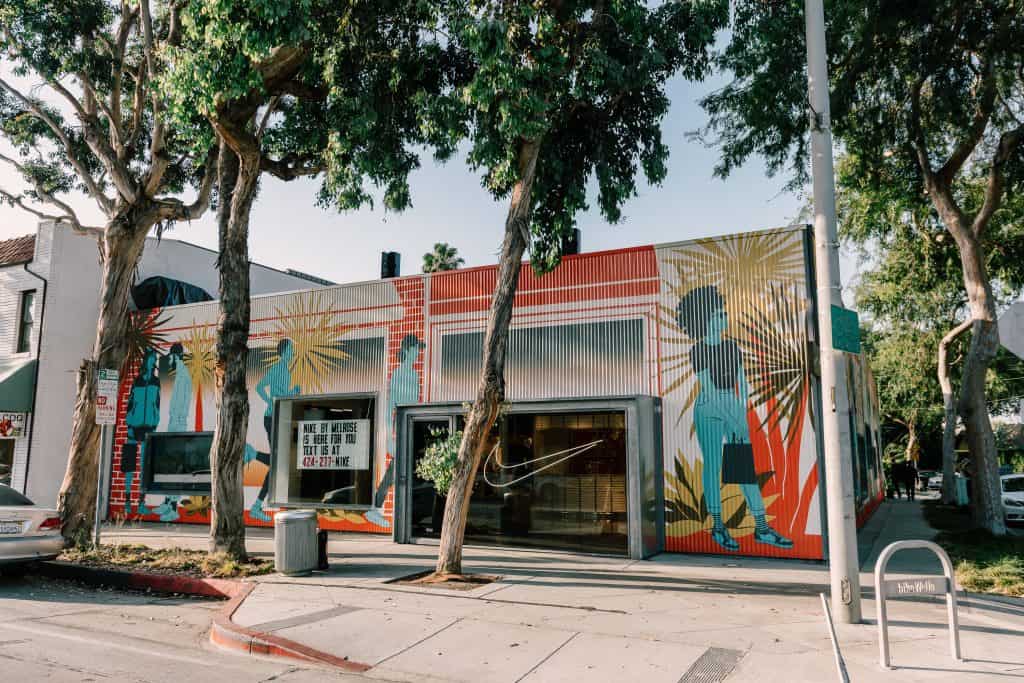 Oregon-based athletic brand Nike has opened its newest store concept, Nike Live, on Thursday, July 12 as Nike by Melrose: a 4,557 square-foot, single-level, cross-category store located at 8552 Melrose Ave. in the heart of West Los Angeles.
Powered by the insights and engagement of thousands of NikePlus members across five zip codes in L.A., the store is a uniquely curated home for NikePlus Members and the style, sport and speed-obsessed consumers of the city.
The Nike Live concept was created in support of Nike's efforts to unite digital and physical shopping experiences for its consumers, and to further personalize the NikePlus Member in-store journey. The location and the product assortment of Nike by Melrose was selected using insights gained from NikePlus member activity and buying patterns across Nike's suite of digital touchpoints (Nike.com, the Nike App, the NTC, NRC, and SNKRS apps).
Nike by Melrose features a number of digitally-led, premium service offerings, designed to match the needs of neighborhood consumers. When walking in the store, shoppers can make a first stop for service at the Nike Sneaker Bar. There they can talk with a Nike Expert about the lifestyle and performance footwear available, request to try-on an item on the spot, purchase and go. This is the fastest shoe buying experience Nike offers.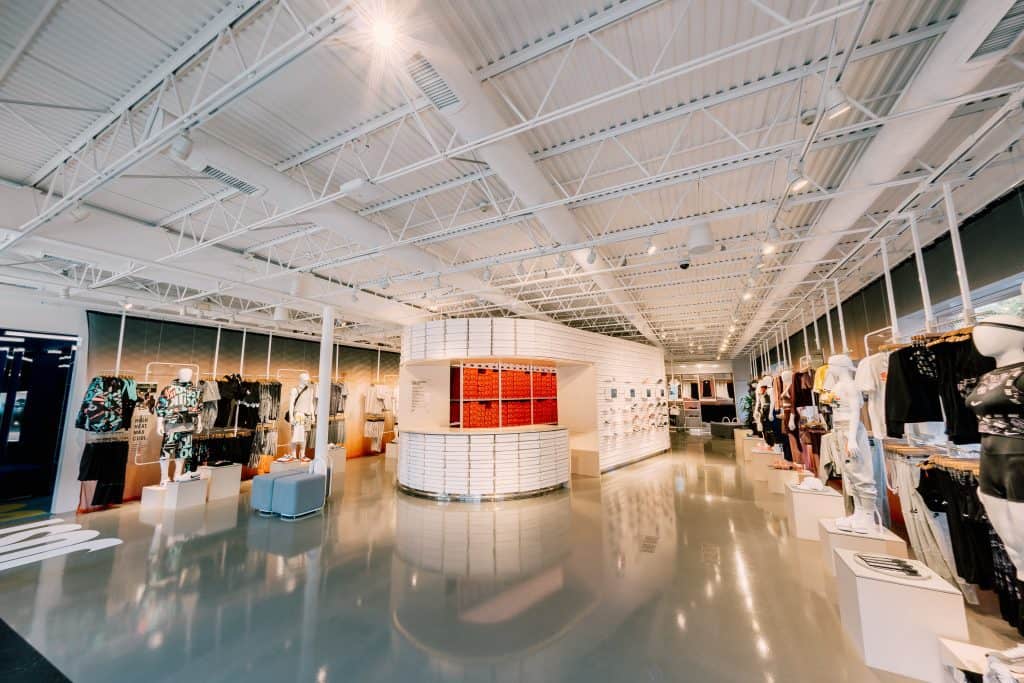 As a NikePlus Member, shoppers also have access to the NikePlus Unlock Box where they can scan their Member pass every two weeks for unique Nike products and goods. They can also use Swoosh Text, an SMS messaging system that seamlessly connects them to the Nike by Melrose store team through the Nike App. Curb Services give NikePlus Members the ability to contact the store ahead of time using Swoosh Text and return or exchange goods curbside.
The Nike by Melrose store also uses Nike's New Nike App at Retail service, allowing NikePlus Members to reserve product to in-store Digital Lockers, scan product barcodes to learn more (i.e. product availability in nearby stores or online, and available colorways) and access new features and content in their Nike App homepage.
Nike Express Sessions at Nike by Melrose offer bookable appointments for NikePlus Members through the Nike App. The sessions are designed to provide one-to-one personal service to consumers within thirty minutes and will largely be hosted in the Dynamic Fit Zone. This area is outfitted with a lounge, fitting room, space for alterations on pants and tights, bra fittings, and Nike Trial Zone for trying out shoes on the in-store treadmill.
"Nike Live stores are specifically designed to be a service hub for local NikePlus members," said Heidi O'Neill, president of NikeDirect. "We're thrilled to be opening up Nike by Melrose and bringing the best of Nike products and offerings selected for this community. As well as being the first Nike Live destination, we will also test services that can then roll out to other Nike stores, combining digital features with a unique physical environment to create the future of Nike retail."