LEVI'S EXPANDS ITS MLB COLLECTION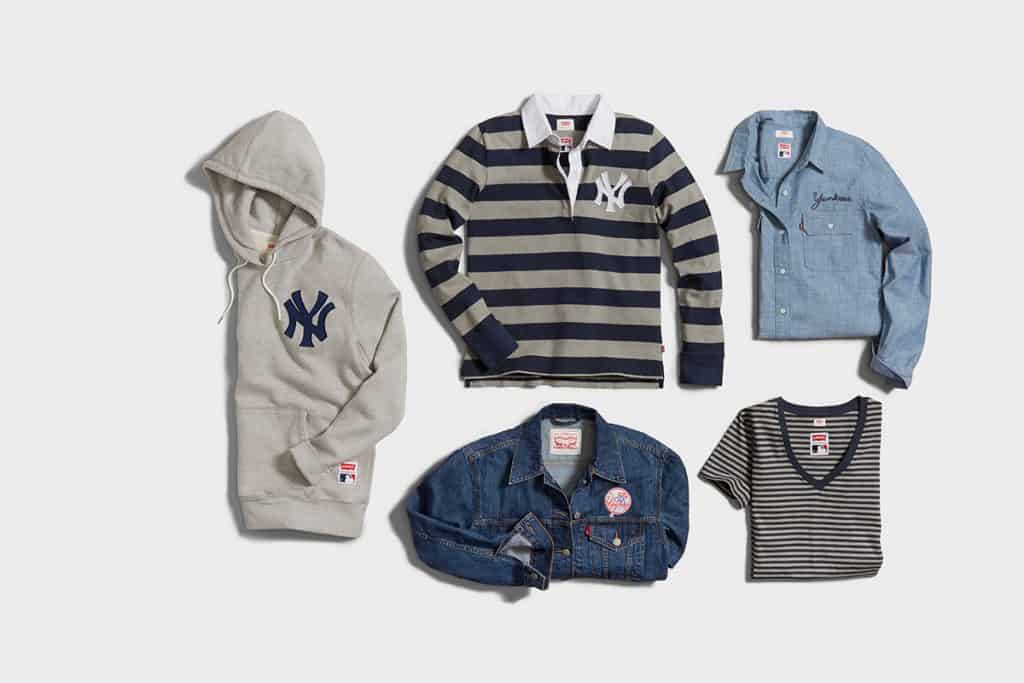 New for the 2018 season, Levi's has introduced eight new pieces to its Major League Baseball collection.
The officially licensed Levi's MLB Collection celebrates team spirit with classic men's and women's iconic styles. This season, in addition to Levi's regular rotation of trucker jackets, crewneck sweatshirts and club coats, Levi's has a full bullpen of new looks, including men's and women's chambray button-up shirts ($68), team-color striped tees ($30) in classic men's and women's styles, men's and women's rugby shirts ($68), and a hooded sweatshirt ($68). Original favorites making a return are the denim trucker jacket ($108), club coat ($98), crewneck sweatshirt ($78), and plaid western shirt ($78).
Following the launch of the Levi's MLB collection with four select teams for the 2016 season, the collection has since grown to include 12 teams. Available teams include the San Francisco Giants, Oakland A's, Los Angeles Dodgers, New York Yankees, New York Mets, Kansas City Royals, Detroit Tigers, Boston Red Sox, St. Louis Cardinals, Chicago Cubs, Seattle Mariners, Toronto Blue Jays, and Cleveland Indians.