LEVI'S LAUNCHES CAMPAIGN TO INCREASE VOTER TURNOUT ON ELECTION DAY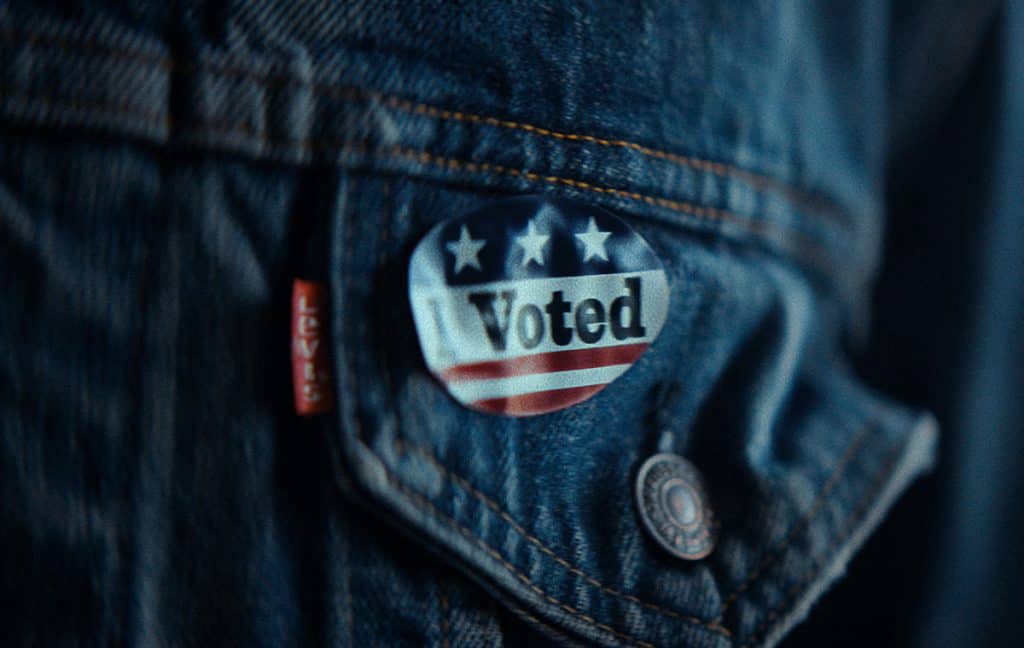 Levi's is harnessing the power of its voice to increase voter awareness and turnout on Election Day. Through a comprehensive VOTE campaign spanning TV, digital, social, limited-edition product, non-profit partnerships and influencer and employee engagement, Levi's is sending the message to its fans – get informed, get involved, get registered and get out to vote this fall.
The campaign kicks off with a national television campaign showcasing people from around the world united by one common theme: using their voice, casting their ballots and participating in their right to stand up and advocate for what they care about – powerfully set to the lyrics of Aretha Franklin's "Think."
Levi's is also offering in-store voter registration stations in select stores and selling limited edition tees with "VOTE" emblazoned across the front to support voter awareness and turnout. Levi's is donating to Rock the Vote to support their efforts to ensure everyone can exercise their right to vote on Election Day. The tee retails for $25 in-store and online.

Industry-wide, the brand is joining forces with companies across the United States in a nonpartisan CEO Challenge called the "Time to Vote Campaign," pledging to give employees paid time off to vote on Election Day. LS&Co. president and CEO Chip Bergh has embarked on a mission to help lead the charge with other corporate leaders to empower their employees to get involved, get registered and get out the vote.
"Levi's is all about authentic self-expression," said Jen Sey, chief marketing officer, LS&Co. Global Brands. "And there is no purer form of self-expression than voting. It is the ultimate use of one's voice, one's freedom. And we felt it was imperative to remind Americans this fall to use that right, to not ever take it for granted."