LIFETIME ACHIEVEMENT AWARD: DAVID LEVIN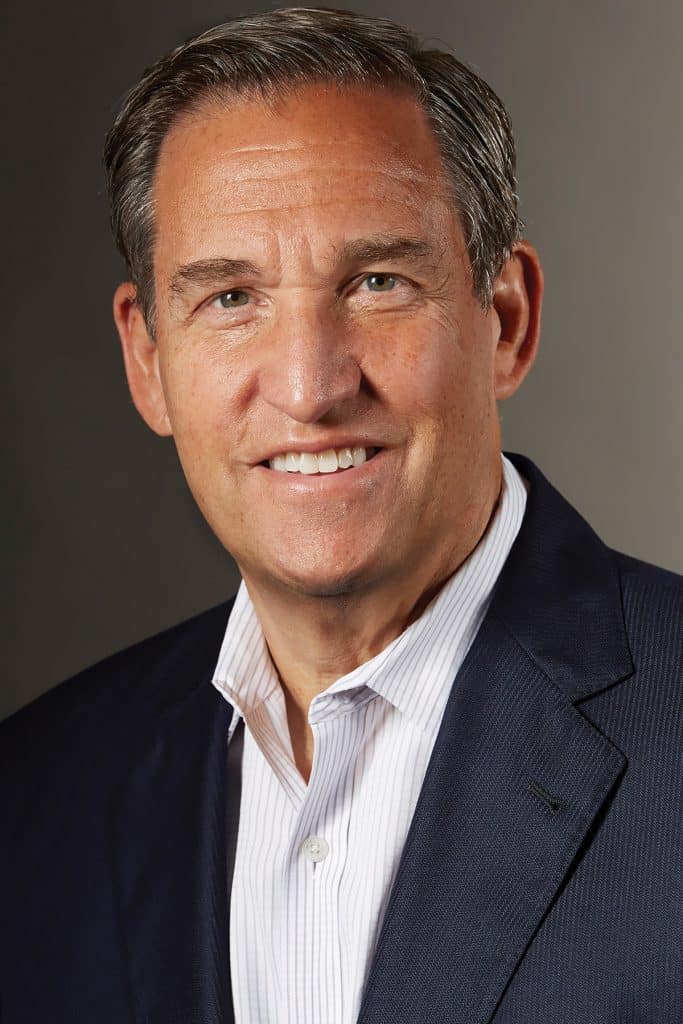 Both personally and professionally, David Levin has always been the rare individual who embraces change, whether it meant giving up his own business to try his hand at a new career in California, revamping the mall-oriented, big-and-tall chain Casual Male into the more sophisticated DXL group of stores, or, this year, announcing his plans to step down as CEO of DXL at the relatively young age of 67 (after finding his replacement).
Through all the twists and turns of his life, Levin has not only listened to his own head and heart, but also to his customers. More than anything else, this is what's made him one of the men's fashion industry's most respected and successful leaders.
That's not to say Levin started out in fashion with some master plan. At the age of 19, he and his fraternity brother, Ed Davidson, opened a small fashion boutique at the University of Iowa. (In the 1970s, this meant painter's pants, bowling shirts, and lots of jeans.) The business eventually expanded to three college towns. "Whatever was cool, we had it, and people wanted it," recalls Levin.
After a 12-year-run, Levin decided he needed a change of pace and moved to California, where he became an assistant buyer of men's shoes at Mervyn's, before moving on to bigger and better positions at Payless, Revlon, J. Baker, and, eventually Designs Inc., where he became CEO in 2000. "They had 100 Levi's and Dockers outlets, but Levi's volume had dropped from $6 billion to $3 billion, and as one of their largest dealers, we saw the writing on the wall," says Levin. "Then in 2002, I discovered Casual Male was coming out of bankruptcy — it was a business I knew well from my time at J. Baker — so I went to our board and suggested they roll the dice. We were able to raise a lot of money and buy Casual Male at a bankruptcy auction and also divested the Levi's business. We really struggled those first years, but we eventually went from $150 million in debt to debt free."
Even if Levin couldn't completely foresee how the big-and-tall business would change, he knew it was the right business in which to invest. "Historically, big-and-tall was a conglomeration of mom and pop businesses, and a category no one was ever successful in. We inherited 500 stores, while our next largest competitor had five," he recalls. "To put it bluntly, the big-and-tall business was a roadmap of roadkill. It was just too tough for independents to be successful, since there were too many sizes to accommodate and small stores had too little critical mass to do their own private label business."
But critical mass is exactly what the current DXL group does have. The company now comprises close to 350 stores nationwide: 230 are DXL stores, five go under the Rochester Big and Tall umbrella (which the company bought in 2005) and 102 remain Casual Male shops. In order to accommodate the right amount of merchandise, most of the company's stores range from 5,000 to 10,000 square feet (with a few slightly larger ones, including its famed Las Vegas store). "In the old days in some cities like Boston, customers had to shop two or three Casual Male stores to fill their needs, since each one was only about 3,500 square feet and could only fit so much clothing," Levin confides.
By design, stores are located outside traditional shopping malls. "There's a reason the D in DXL stands for Destination," he notes. However, even when he's taken prime real estate, like the fabulous DXL store in New York City's chic Flatiron neighborhood, Levin has cleverly put the selling floor below street level, thereby cutting down on the rent.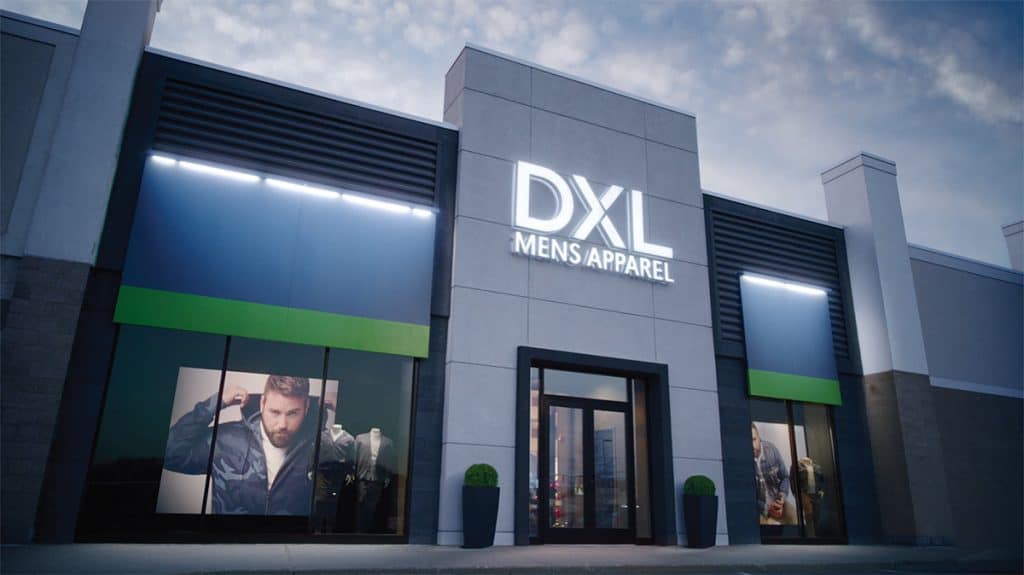 DXL stores carry broad assortments of everything from denim to furnishings to sportswear and tailored clothing at a variety of moderate to better price points. "When we started out, we discovered that even if we had a Casual Male store within throwing distance of a Rochester store, only 25 percent of customers cross-shopped the two," he explains. "If you were a Casual Male guy, you felt intimidated at Rochester, and if you were a Rochester guy, you had a preconceived notion that Casual Male wasn't upscale enough for you. So we soon learned how to combine the two concepts – and how to do it in the right environment. What our customer really appreciates is not just the broad range of prices and broad assortment of goods we offer, but that our stores have wider aisles, bigger dressing rooms, well-trained salespeople and in-store tailoring. In fact, many of our customers have said they would happily drive an hour just to find everything under one roof in a friendly upscale environment."
Indeed, the variety of merchandise in so many sizes at a typical DXL is staggering, another reason why there are so few competitors. "In most of our stores, we carry up to 6XL, and online up to 8XL – though our sweetspot is 2XL to 3XL," notes Levin. "We often tailor the assortment to the city we're in. For example, in Miami, customers tend to be shorter and fuller, while in Philadelphia, the consumer is an overall big guy. Where we've really had to adjust our buying in recent years is in pants: we now offer over 50 combinations of waist sizes and inseams. It can be hard for our guys, most of whom are in their 40s and 50s, to find anything above a 36 or 38 waist in most stores, so we start at 38 and go to 48 or even higher. And since some big guys are actually quite short, we even offer 30-inch inseams."
One thing Levin is adamant about — and has been since the beginning — is making sure that sizing is uniform throughout the store. A 3XLT shirt, for example, will fit the same whether the consumer is purchasing it from one of the store's more famous designers or its seven private label brands (most notably Harbor Bay, Society of One, and Oak Hill), a consistency the DXL consumer appreciates and relies on.
In fact, Levin shares that DXL's online return rate is well below 10 percent, a figure basically unheard of in the industry. "We work with all our brands to create a fit we know our customer will be satisfied with," he notes. "After all, how much money can a store make if 25 percent of the inventory is returned every day?"
Without question, DXL's strength in product development accounts for much of its success and longevity, according to Levin, who notes that 55 percent of DXL's business comes from these store brands. "Among the many reasons our private label does so well for us is that we're offering quality and fashion at a price; most consumers think our store labels are national brands at value pricepoints," says Levin, adding that most of the company's private label products are priced at about 50 percent below the nationally-known brands.
Although much of the upscale branded product at DXL is somewhat higher priced than it is in regular sizes at conventional stores, Levin does not consider this a problem. "Our customers understand that their sizing requires more fabric and more effort in product development and they're willing to pay that difference for our broad assortment of great brands."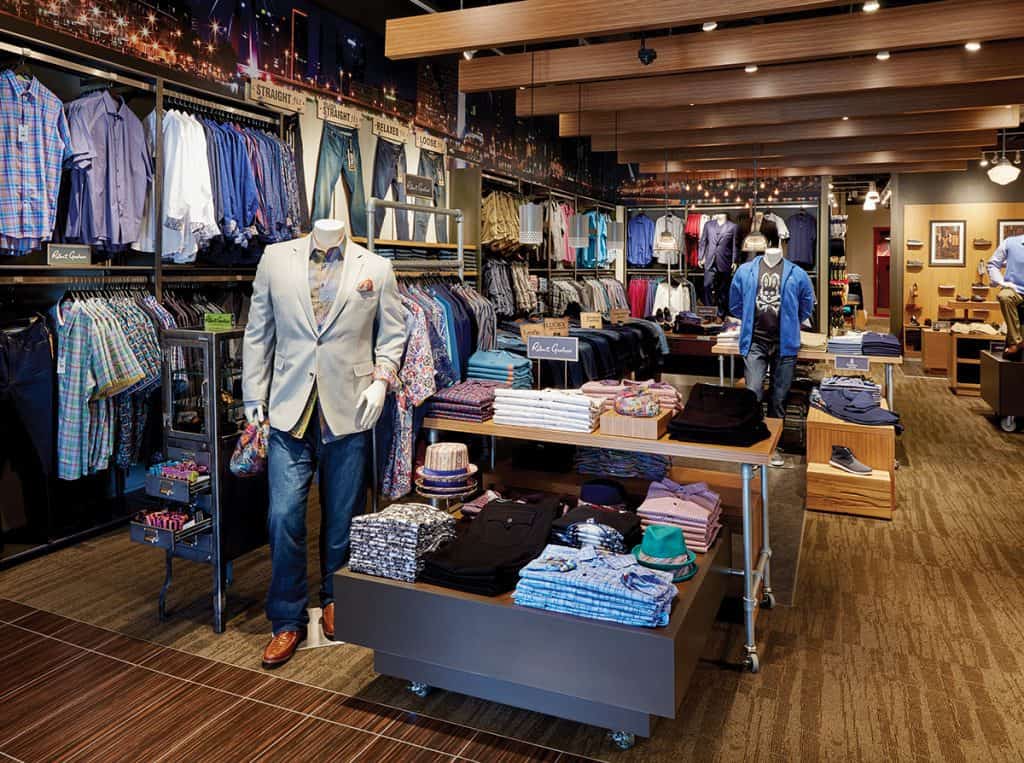 In fact, customers who favor well-known designer names can find all their favorites at DXL. While Polo Ralph Lauren remains its leading brand (every store has its own Polo shop-in shop), the roster of marquee names has expanded over the years to include more than 100 different labels, from Robert Graham to Michael Kors, Tommy Bahama, Lacoste, and Cole Haan. Moreover, customers can find top-notch brands in every possible category from footwear to furnishings.
"Perhaps the biggest change I've seen since I started in this business is the increasing emphasis on fashion," says Levin. "This is no longer a meat-and-potatoes business. Our guys care about the right fit and the right look. Middle-aged men who used to be afraid of stretch now won't buy bottoms that don't have it. Big men need longer ties than other guys, so we sell those. These men have wide feet, so almost all of our shoes come in wides. And performance is a big issue, too, especially in the golf market — which is huge for us – and the athletic wear department. We always listen to our customers' needs."
That skill is especially important, Levin notes, in order to attract new and younger customers, a growing segment of the business. "We've had difficulty over the years attracting the younger customer," admits Levin. "But we've seen a significant increase in our young men's category in the last 18 months. Our fashion product is resonating with the younger guy who shops more often and spends more money than our average customer."
And younger guys are buying tailored clothing, a healthy and growing business in a mix that is sportswear-dominated. Suit brands (many available in both nested and separates) include Peerless' Tallia and TailoRed labels, along with Jack Victor, Ralph by Ralph Lauren and Geoffrey Beene, while dress shirt labels Brooks Brothers and Michael Kors are among the store's top-sellers. (The company has also instituted a custom shirt program, which is a lifesaver for those men with big necks but short arms, as an example). Formalwear is a much smaller category; however, the company is trying out a tuxedo rental program.
As might be expected, e-commerce also factors into the DXL equation, accounting for about 20 percent of the company's sales. (DXL has a presence on both Amazon.com and Walmart.com). The company's website is especially popular with its largest-size customers, since they can find shirts with a 24-inch neck or pants with a 72-inch waist. E-shopping is also popular among those consumers seeking extra value, thanks to a variety of daily and weekly specials offering significant discounts; however, according to Levin, e-shoppers have a somewhat higher income level than those who come into the stores.
Given everything DXL does so well, why isn't every big-and-tall man in America taking advantage of the store? "Marketing is definitely our biggest challenge; awareness of DXL is not yet where I'd like it to be," Levin admits. Still, the company has tried a variety of marketing strategies over the years, ranging from television spots to print advertisements to catalogs (which have been discontinued) to its current loyalty points program. "Fortunately, we have good word of mouth from our customers; we know our guys are excited that they've finally found somewhere to shop with all these great brands, and they're talking it up to their friends," adds Levin.
Asked if he has any qualms about retiring, Levin says he is more than content with his decision. "The average CEO is in that job about 5 years, and I've had nearly a 20-year-run. I feel good about what I've created and the legacy I'm leaving behind."