LONDON FASHION WEEK MEN'S OPENS FOR BUSINESS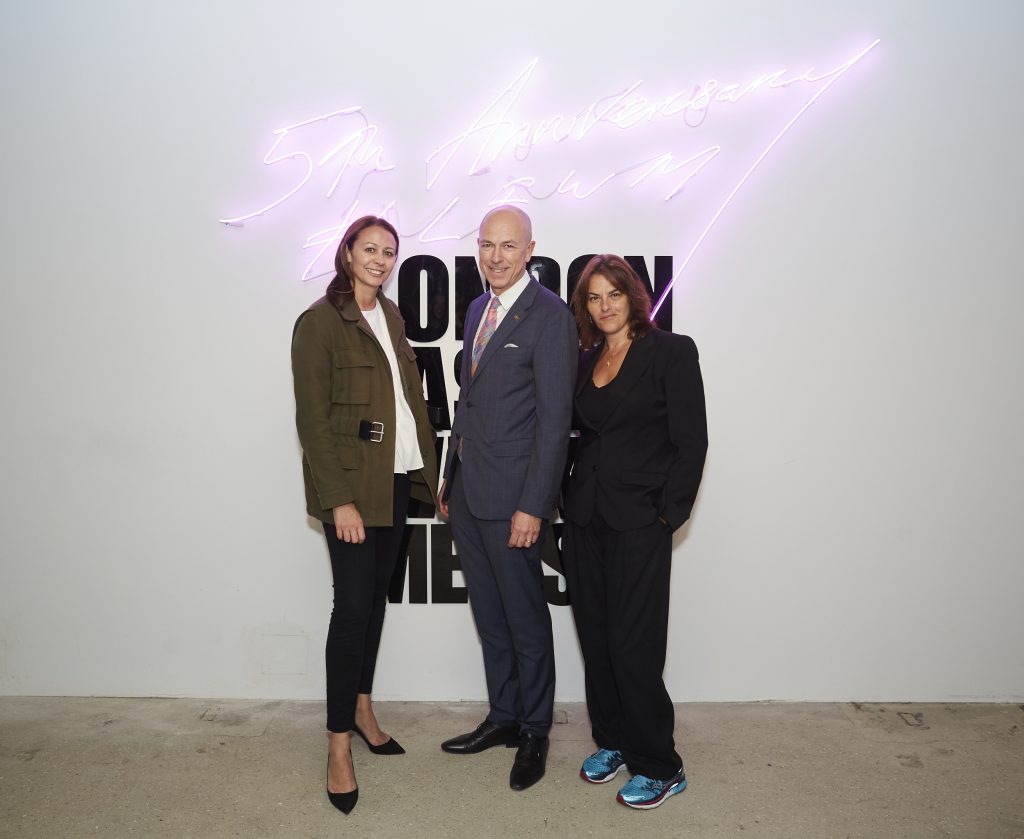 British Fashion Council's Chief Executive Caroline Rush CBE, Elizabeth Saltzman and Tracey Emin CBE RA celebrated the 5th Anniversary of London Fashion Week: Men's (LFWM) and the launch of London Sartorial: Men's Style from Street to Bespoke by Dylan Jones OBE.
Today marks the launch of London Fashion Week Men's June 2017. To celebrate this milestone iconic British artist Tracey Emin CBE RA, member of the BFC's Menswear Committee, has lent her signature handwriting to the LFWM logo. The logo is featured in a custom neon installation in the event's central hub at The Store Studios, 180 Strand as well as in the window of the iconic British department store, Selfridges.
The fifth anniversary edition of LFWM will celebrate London's reputation as the home of menswear, showcasing Savile Row tailoring and heritage brands through to the most exciting emerging talent in the menswear market, as well as a strong roster of British and international designer and contemporary businesses.
LFWM runs from to June 9-12.