London sock company introduces a personalized video gift box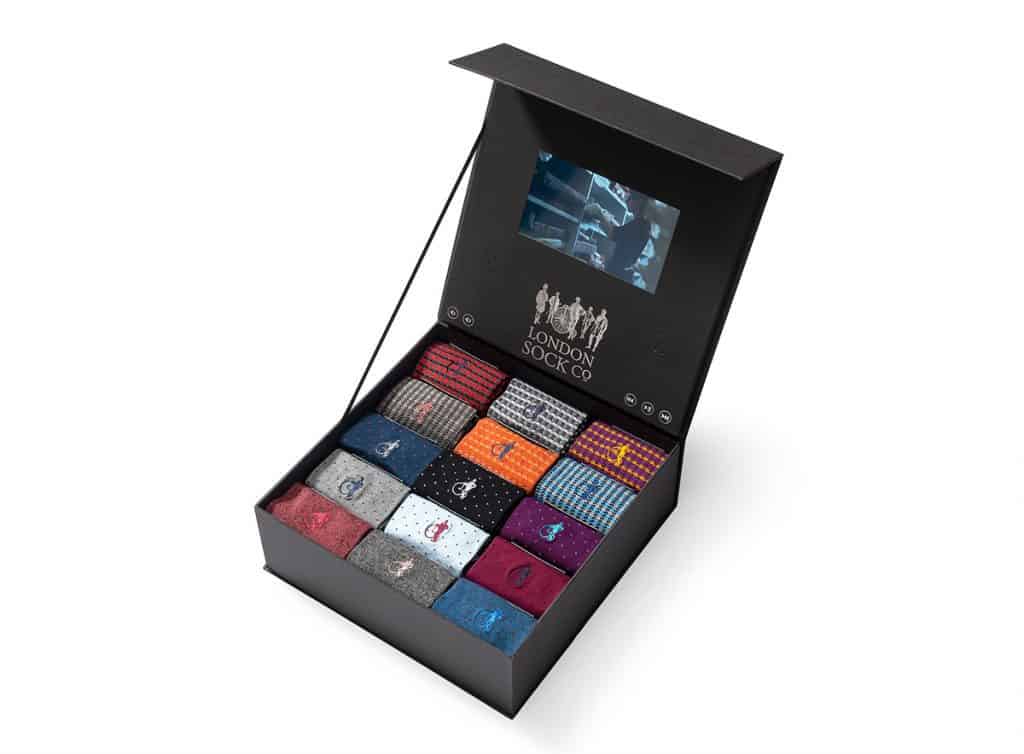 Just in time for holiday gift giving season, London Sock Company has launched a new personalized video messaging gift box.
These luxury 15-pair gift boxes, which retails between $270 and $300 depending on the socks selected, have an integrated audio video screen built into its premium packaging that allows customers to record a personalized video greeting for their loved ones to receive when opening.
Once the video gift box is selected from the options available on the website, the purchaser proceeds to checkout where they will be prompted to record and save their personalized video message, which will then play through the integrated video display when the recipient opens the gift box, followed by additional video content created by London Sock Company.
"We are very excited to launch a gift box where the recipient can receive a personalized video message from the sender," said Ryan Palmer, co-founder of London Sock Company. "This as an opportunity to not only gift something special but share how important the individual is to them. A truly face-to-face gifting experience for anyone, anywhere."