LUCCHESE BOOTS LAUNCHES COLLABORATION WITH GRAMMY WINNER CHRIS STAPLETON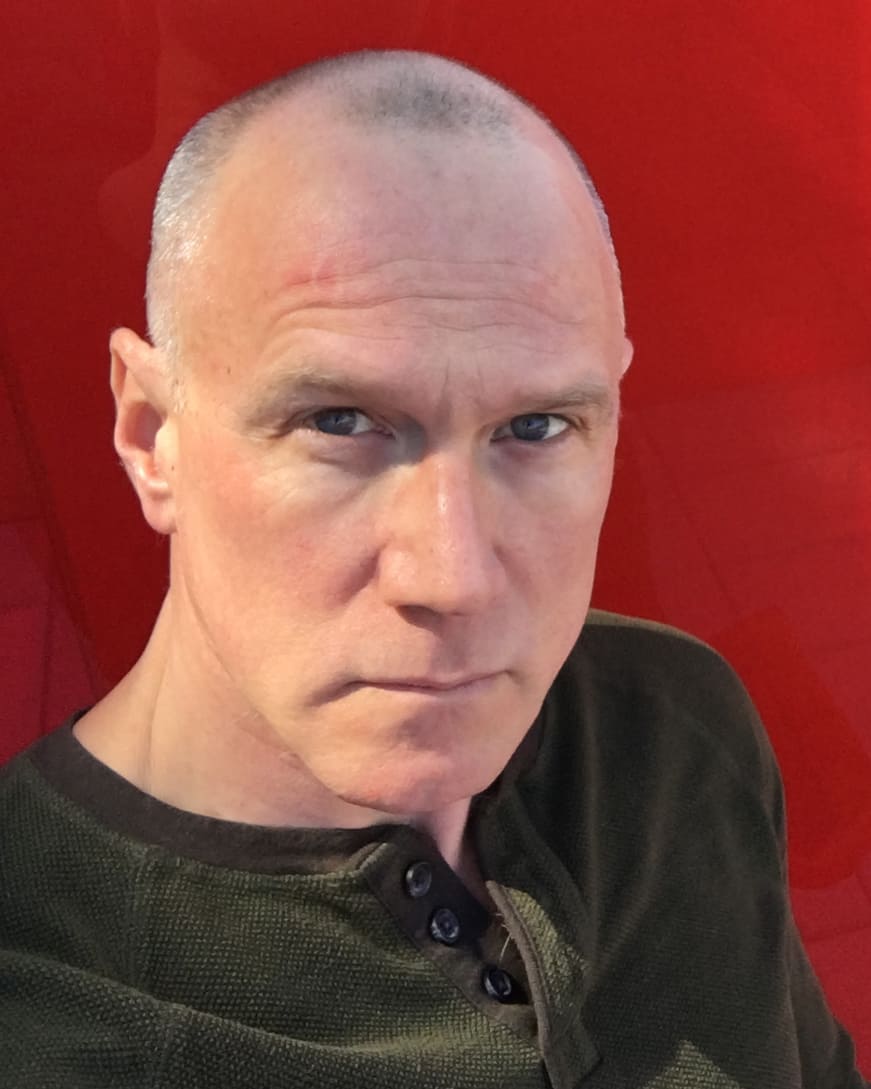 Iconic Western lifestyle brand Lucchese launched a collaboration with Grammy award-winning superstar, Chris Stapleton today. The partnership has been years in the making – Chris is a brand fan and only wears Lucchese. The collection will feature three boot styles honoring Stapleton's favorite and most worn boots.
Stapleton says, "I'm of the mind that everything can be refined to an art and that's what I love about Lucchese boots — they've taken boot making and refined it to an art.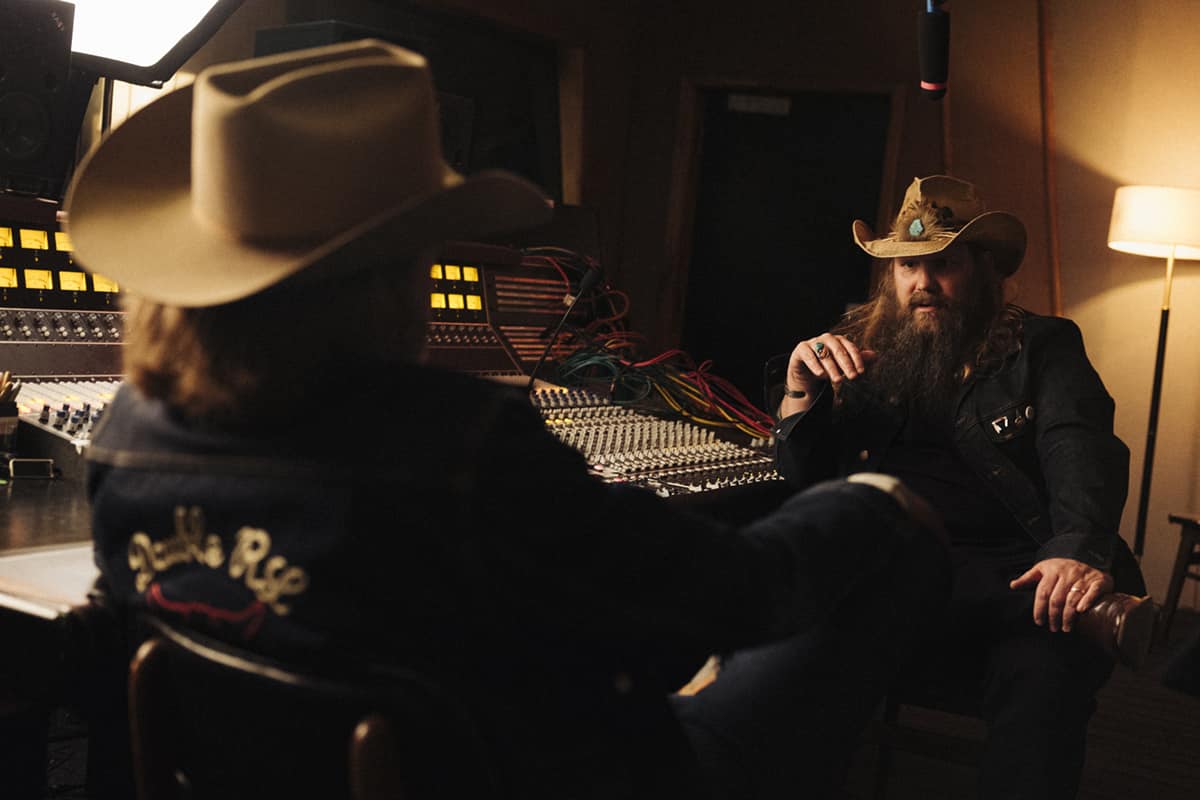 "Lucchese boots are what cowboy boots are supposed to be," Stapleton adds. "I can't wait for people to try them on and find out what I already know: when you put a pair of these on, you don't need anything else."
We caught up with Doug Hogue, Lucchese's VP of Product to learn more about the relationship between the musician and the bootmakers.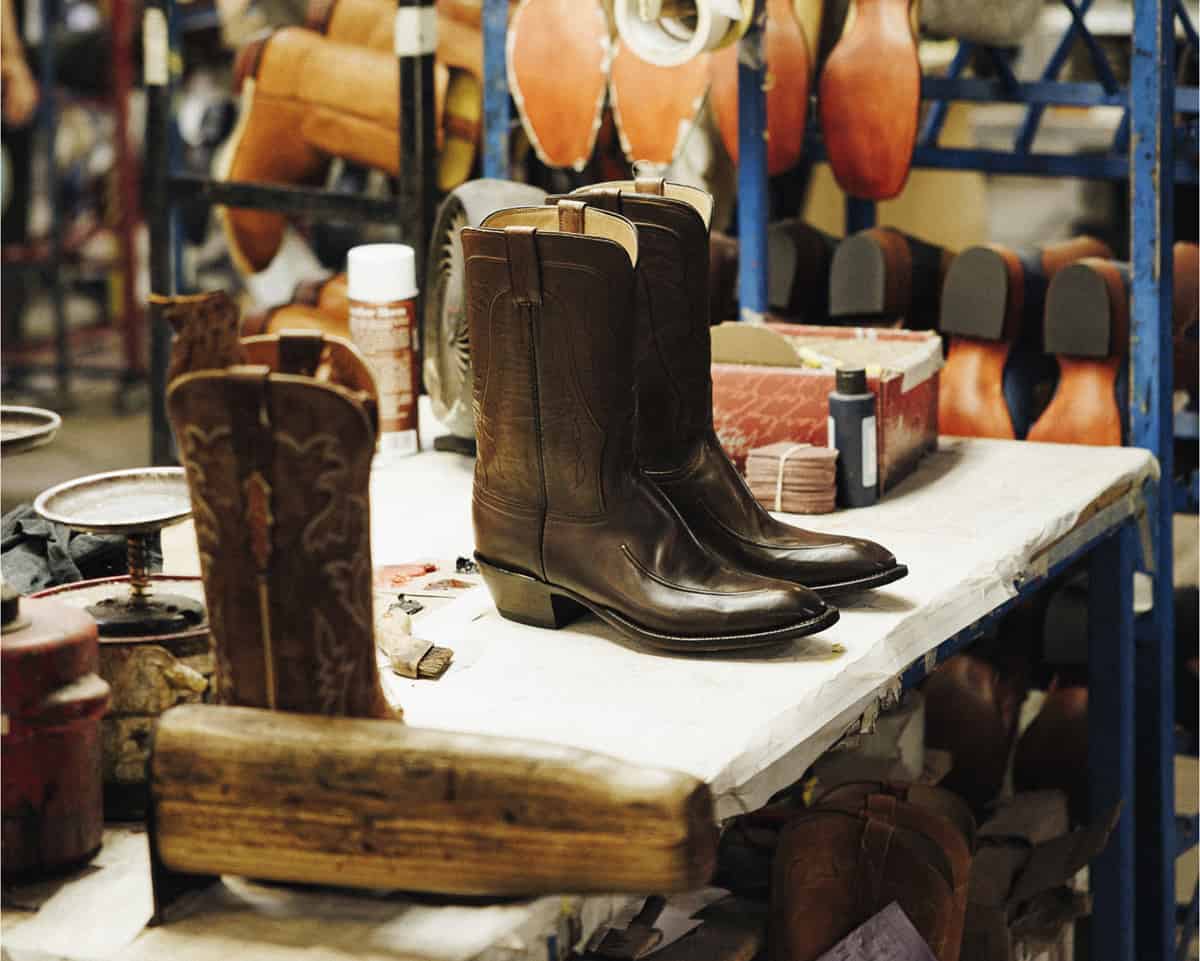 Lucchese has had a relationship with Stapleton for nearly a decade, according to Hogue. Once when he was playing in El Paso, Lucchese's headquarters, somebody suggested that Lucchese president Doug Kindy meet Stapleton. Invited for a factory tour, the musician showed up with a pair of vintage Lucchese boots that he loved.
"He wears Lucchese boots almost every day. It turns out that we'd actually been bidding against each other sometimes on the same pairs of vintage boots," Hogue exclaims.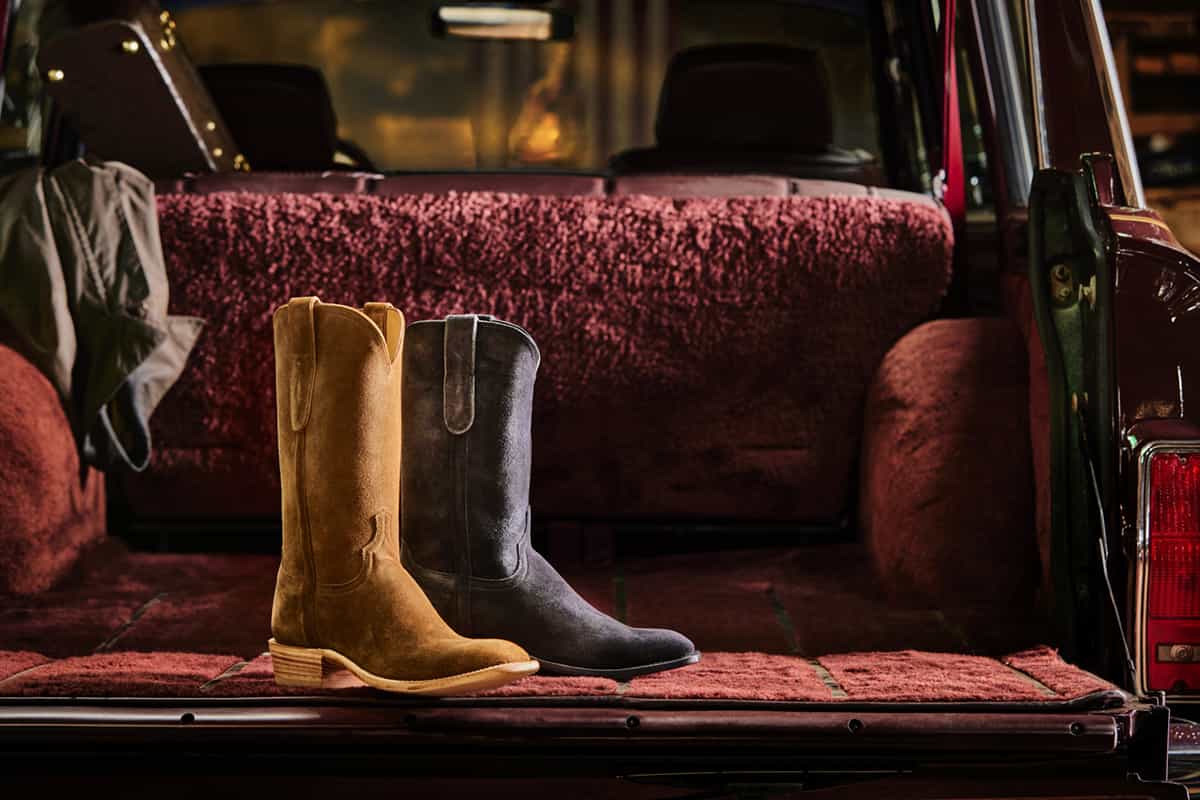 One of those vintage styles forms the basis of the six boot collection (three styles, each in two colorways), a style that hasn't been in the line for at least two decades. The boots have a traditional Western shape and height, with a distinctive French toe – a rounded toe that has been squared off, "with a little chisel," Hogue describes. "To me it looks like (a luxury Italian) dress shoe that's been put into a cowboy boot."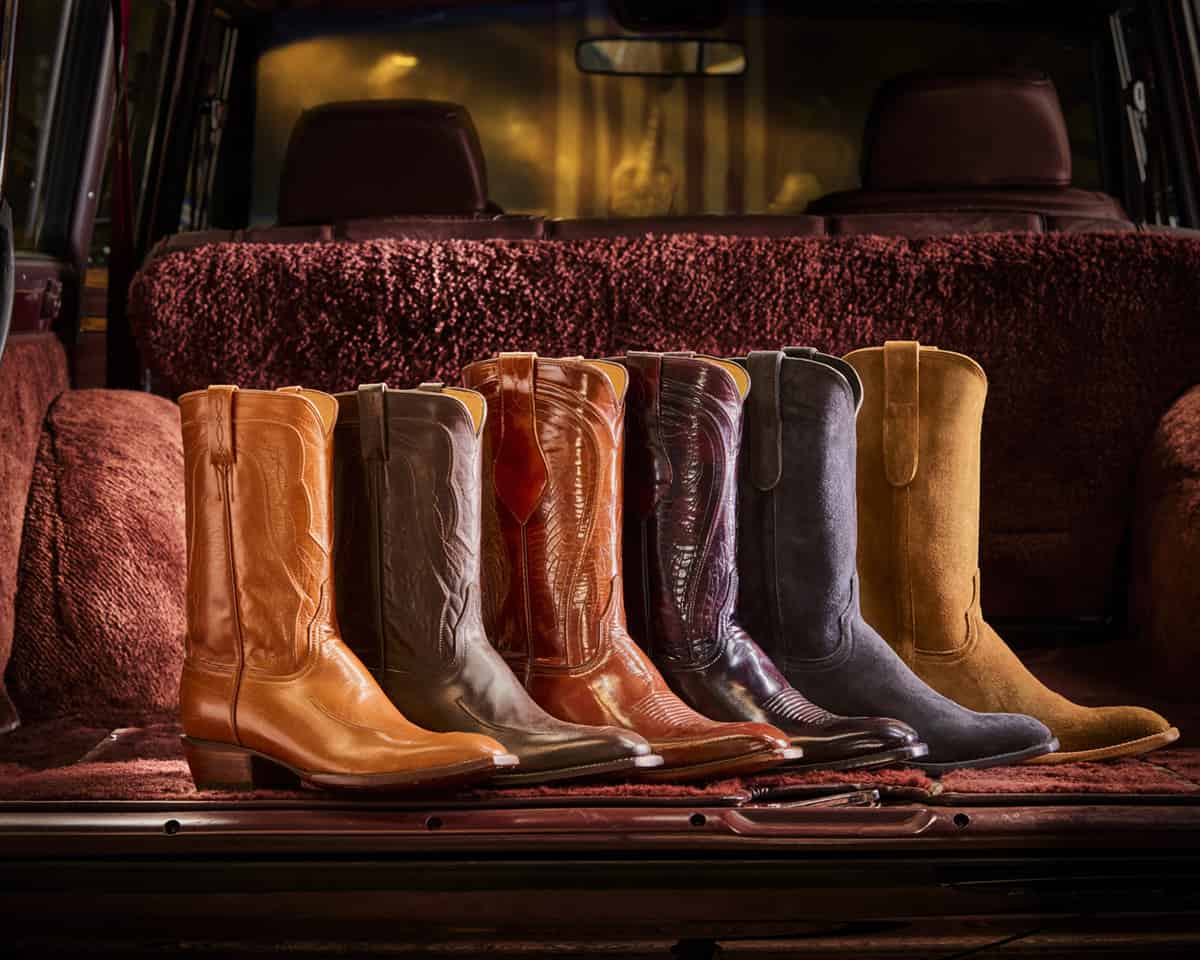 One style Stapleton has dubbed "Old Friend," a pair of suede boots with the toe and a covered side seam. He was involved in the design of the collection every step of the way, often visiting the factory to check on the design process. "He knows exactly what he wants. We never had to do a lot of product training with him. He was very particular about what he wanted and it's all vintage inspired," says Hogue. "He is, in his songwriting and his lyrics and his life, he's a very genuine, authentic person, and he knows what he wants."
The Old Friend style retails for $695, the San Antonio goat leather style, for $995, and the Original, from pure buffalo leather, tops the charts at $1,195. The boots are currently an exclusive through Lucchese.com, at the brand's retail stores (21 stores nationwide), and at pop-up events.