M. DUMAS CELEBRATES SERVING CHARLESTON FOR 100 YEARS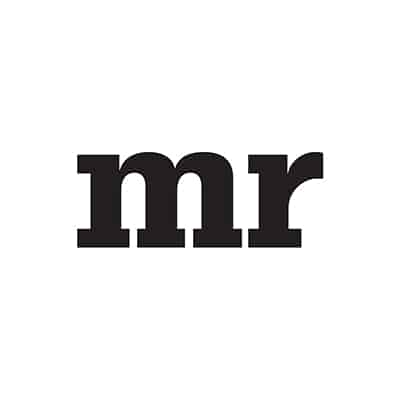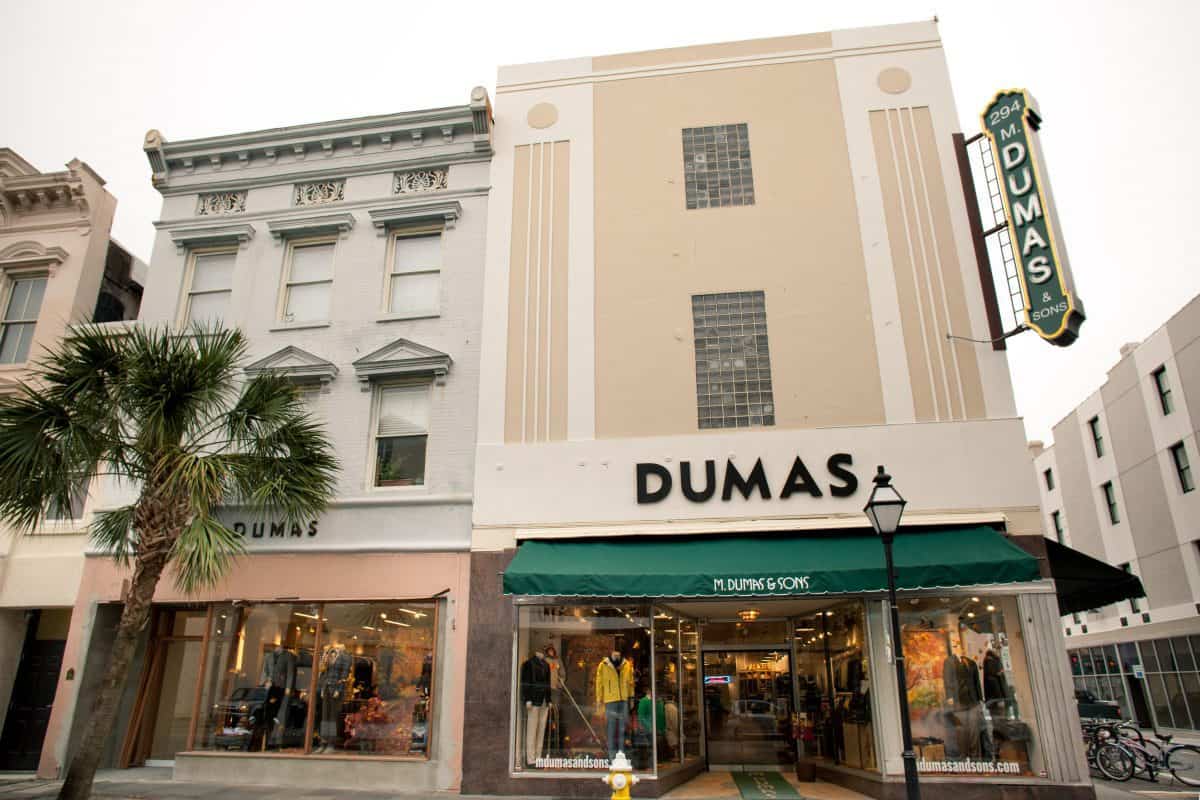 What does it take to maintain – and grow – a men's clothing retailer for 100 years? If you ask both David Dumas, the third-generation owner of Charleston, South Carolina's famed M. Dumas & Sons, and Gary Flynn, the store's current president and CEO, the factors are numerous: strong relationships with vendors and customers; the willingness to innovate; and the determination to keep up with modern technology. Oh, and throwing a good party doesn't hurt, either.
"My family has been introducing new brands – and ways of dressing – to Charleston from the very beginning," says Dumas. "While we started with true uniforms, back in 1948, we introduced Levi's jeans to Charleston, and then Woolrich and Columbia Sportswear and Dickie's. We used to be in huge in Western wear. In 1993, I discovered Tommy Bahama at MAGIC and we soon became one of the biggest independent retailers of that brand in the southeast.  More importantly, carrying Tommy Bahama allowed us to move away from our previous price point to start selling better goods. When we first saw Hiltl, we started wondering if we could sell $200 pants. And today, it's still our best-seller."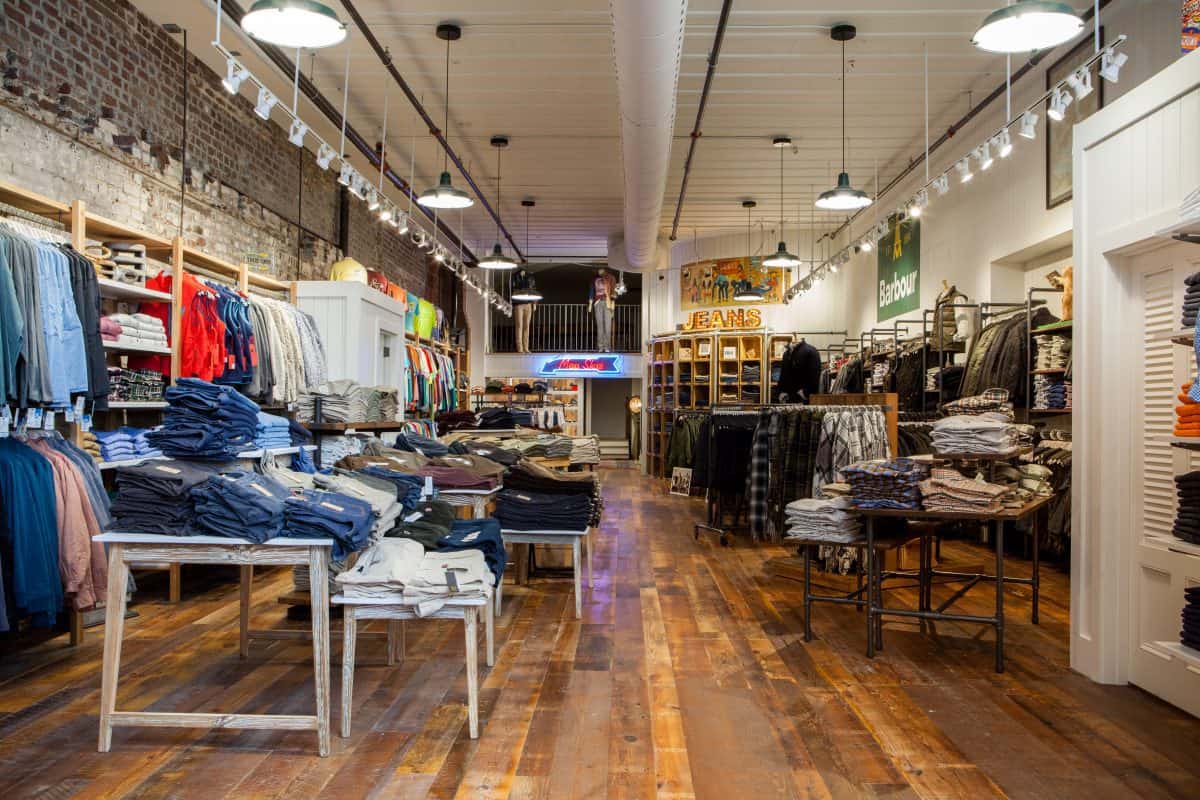 Adds Flynn: "I think our evolving merchandise mix is one key to our success. Sure, we're still known to some people as the place to find traditional brands like Southern Tide, which has been growing well for us for the last two years, but we are also looking for the next big new band. We're now carrying Eton, Barbour, Ted Baker, Good Man Brand, Zachary Prell, Rodd & Gunn, Faherty and Johnnie-O," he says. "And because we expanded to the corner store about 10 years ago, we can also specialize in tailored clothing.  We've been known for selling cotton, seersucker and linen suits, but we've started to layer in Hickey-Freeman and Samuelsohn, and we'll be adding LBM and Eleventy this fall – our first Italian brands. And we're starting to do a lot of custom suits as well. Plus, we have one of the top Robert Talbott shop-in-shops in the country. Not only are our existing customers looking for more luxury goods, but they're finding brands and items they didn't expect to see."
Nonetheless, both Dumas and Flynn stress that the secret to M.Dumas & Sons' success is more than having a wide selection of brands. "Brands come and go and our relationships with our top vendors is very important as we build the business," says Flynn, "but we work even harder to build great relationships and trust with our customers. They listen to us, because they believe in how we advise them." Adds Dumas: "Whenever we bring in a new brand, a sales representative from the vendor comes in and does a seminar with our salespeople. They need to know why we brought this particular brand in. We really do educate them so when they interact with customers they can speak to them with confidence. We want our customers to leave the store not just with new clothes, but with a nice big smile on their face."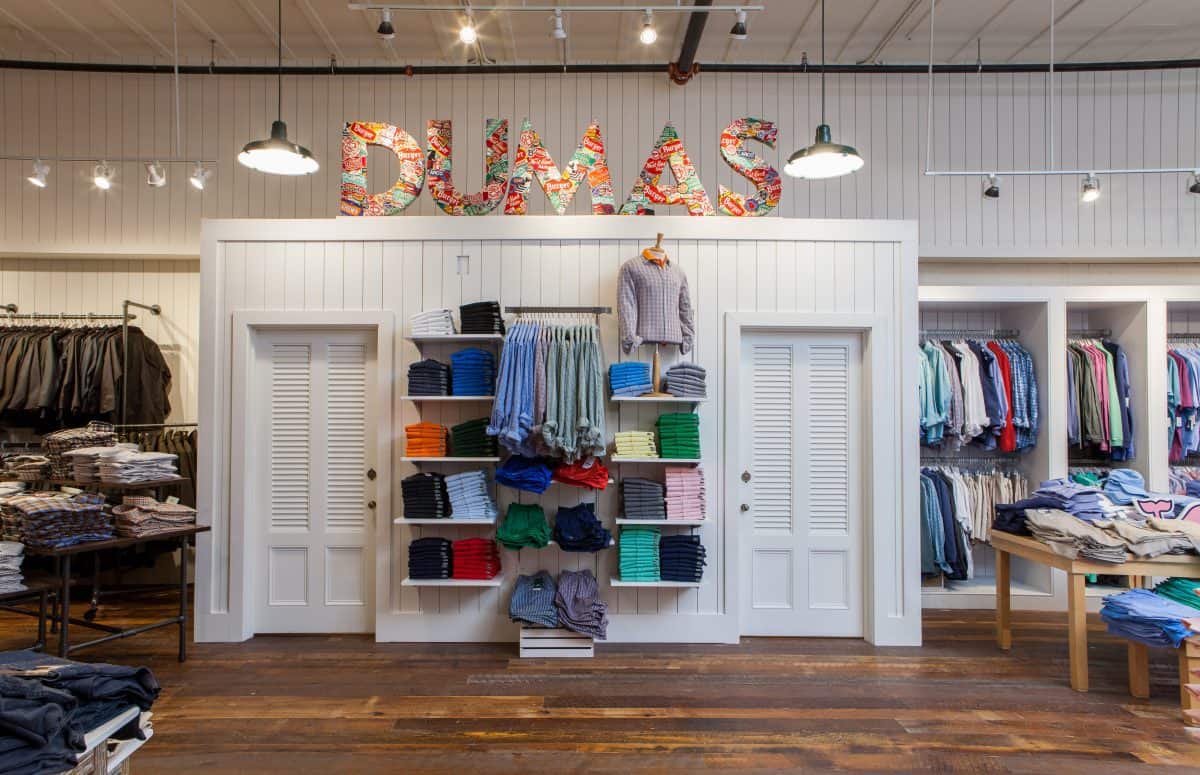 Naturally, it's a two-way relationship, "The biggest challenge we face is how to continue to stay current so we can continue to reach the platinum level of customer service," says Dumas. "That's one reason we created the lounge and bar in the back of the store, so people who come in with someone who wants to shop, but isn't that interested in shopping themselves, can just relax or sit and surf the Internet.  And we also know we have to reach our customers even when they're home through their mobile devices. So we'll text them or email them pictures of new products or new colors, and make sure they can get those items wherever they are. Charleston is a very tourist-heavy city and some of our best customers are people who have only physically in the store once."
Still, 2017 is a special year for local residents, as M. Dumas & Sons is celebrating its centennial by throwing a special event each month. The next – and grandest one of all – will take place on April 20, and will feature trunk show with Hickey Freeman and a large fashion show on Society Street. "We're shutting down the entire street for a runway show," says Flynn. "We're going to blow up some past images of very recognizable people, from politicians to athletes, and pair them with a model wearing current clothing that serves as inspiration," says Flynn.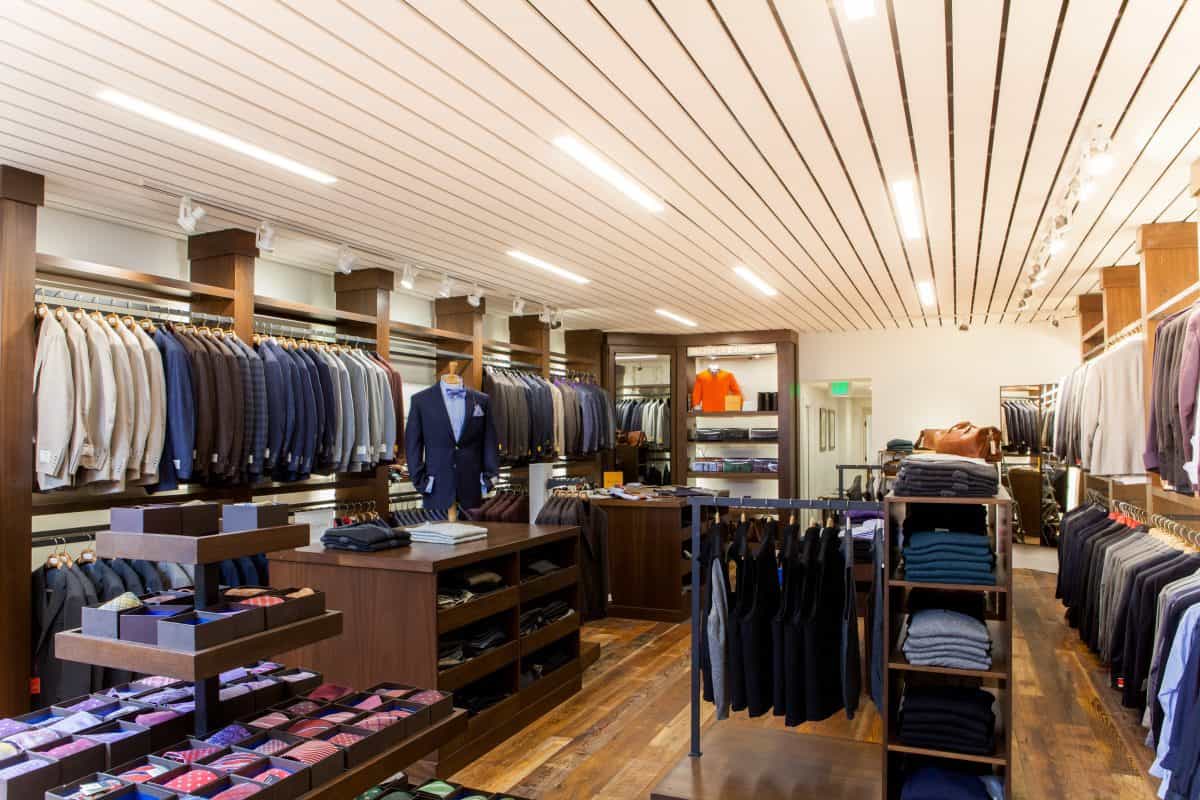 And let's not forget that there will be a special cocktail party that night. "The cash registers will be open during the party," says Dumas, with a laugh. "I've found over the years, the more people drink, the more they spend."  Still, not all the money from this event – or any of the monthly's events, will stay with Dumas. Each one is connected to a charity. "I think customers are more attracted to stores with a philanthropic element," adds Dumas. "It makes them feel more connected to both the business and the community."
Indeed, it seems very likely M. Dumas will retain a vital part of the Charleston community for another 100 years.