MACY'S TO FACE TOUGH YEAR AHEAD AMID CONTINUED SALES DECLINE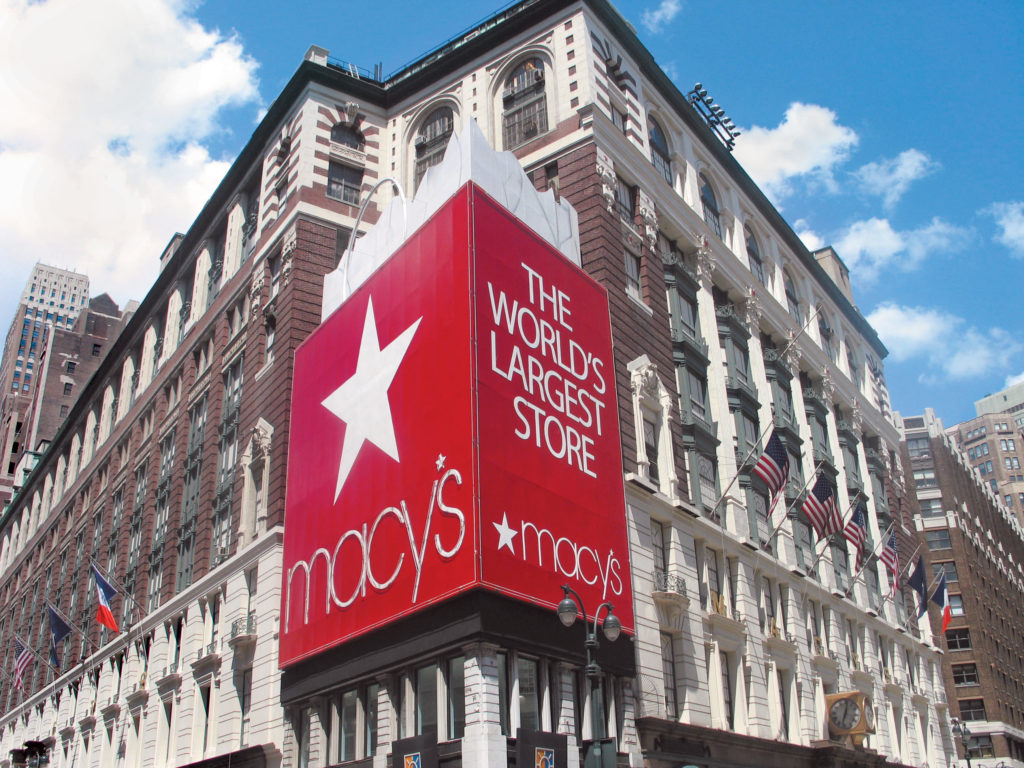 Macy's Inc. has had yet another tough quarter, with not much improvement seen throughout the rest of the year, the company said.
Sales in the fourth quarter of 2016 totaled $8.515 billion, down 4 percent from total sales of $8.869 billion in the fourth quarter of 2015. On an owned basis, fourth quarter comparable sales declined by 2.7 percent. Comparable sales on an owned plus licensed basis for the fourth quarter were down 2.1 percent.
Sales in fiscal 2016 totaled $25.778 billion, down 4.8 percent from total sales of $27.079 billion in fiscal 2015. On an owned basis, fiscal 2016 comparable sales were down 3.5 percent. Comparable sales on an owned plus licensed basis for fiscal 2016 declined by 2.9 percent.
In fiscal 2016, the company opened 27 stores and closed 66 stores, all as previously announced. Macy's, Inc. plans to close an additional approximately 34 stores over the next few years for a total of approximately 100 stores. New stores opened in fiscal 2016 included one Macy's store in Kapolei, HI, 24 Bluemercury freestanding stores, one Macy's Backstage freestanding store in San Antonio, TX, and one Bloomingdale's Outlet in Orange, CA.
"While 2016 was not the year we expected, we made significant progress on key initiatives that are starting to bear fruit. These include continued improvement in our digital platforms, the rollout of our new approach to fine jewelry and women's shoes, an increase in exclusive merchandise and the refinement of our clearance and off-price strategy. We also took a big step forward in rightsizing our physical footprint and restructuring our entire organization. The combination of these initiatives will help us gain market share, return to growth and drive enhanced value for our shareholders over time," said Terry J. Lundgren, Macy's chairman and chief executive officer.
"We will be investing for the future in 2017. Looking at the continued challenges in the retail environment and changing consumer shopping behaviors, we know we must evolve our strategy and execute faster," Lundgren said. "Key to this is enhancing the customer experience in our stores where we are developing and testing concepts that feature new merchandise and entertainment options alongside enhanced technology to make shopping simpler. Additional initiatives that we believe will improve sales trends in 2017 include continued omni-channel improvements, an updated marketing strategy and a simplified pricing structure."
"We continued to make progress on the execution of our real estate strategy in the fourth quarter of 2016 and will carry that momentum into 2017. Overall, real estate transactions in fiscal 2016 generated cash proceeds of approximately $675 million, which is helping to fund continued reinvestment in the business. We also began work on deriving value from our partnership with Brookfield Asset Management. We are excited by the potential of our real estate strategy, and in 2017, we will focus on advancing the Brookfield partnership and continuing to monetize the locations that we have closed or plan to close. We are also developing strategies that will help create value for Herald Square while making the store an even more vibrant retail experience," Lundgren added.
Macy's has also announced that its CEO transition will occur on March 23, 2017. As noted in the company's June 23, 2016, announcement, Jeff Gennette, president of Macy's, Inc., will assume the CEO role and Terry Lundgren will continue as executive chairman of the company.