MACY'S HOSTS SPECIAL CUSTOMER EVENT WITH TISSOT AND GQ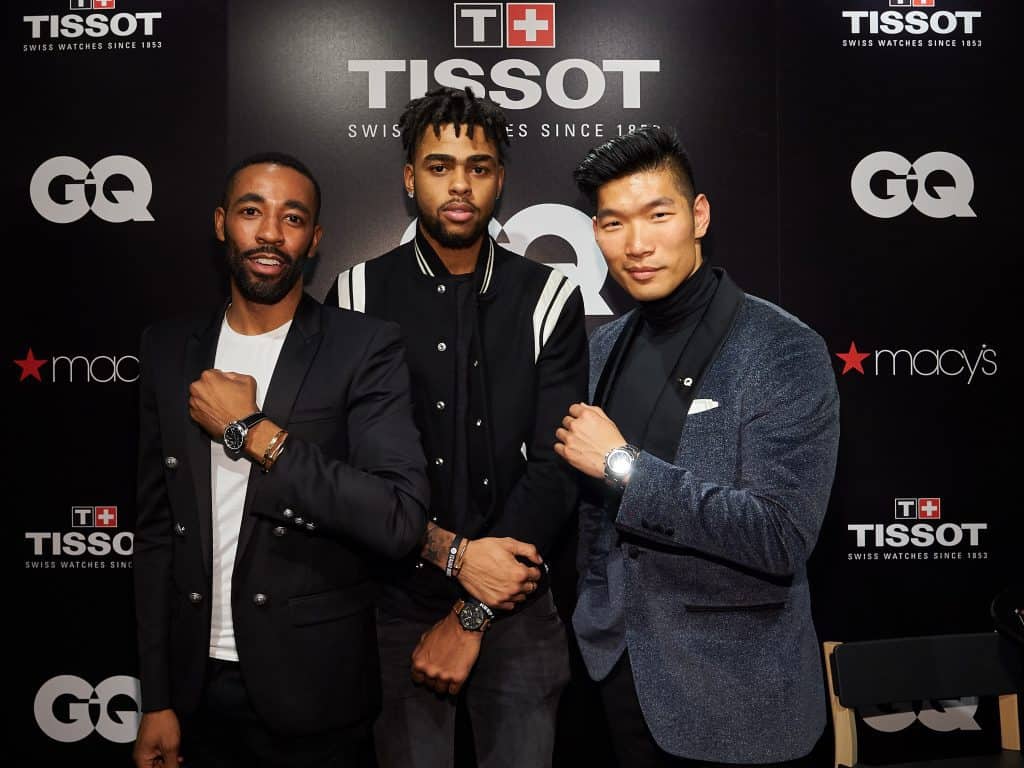 On Thursday, October 26, Macy's Herald Square invited guests to meet NBA point guard D'Angelo Russell and GQ executive stylist Brett Fahlgren at a specially curated fashion event with premium watch brand Tissot and GQ.
Fahlgren showcased the season's hottest trends and provided one-on-one style consultations for guests, while those in attendance had an opportunity to meet and snap a photo with Russell.
Customers were also able to enter a drawing for a chance to win and take home Fahlgren's top picks, and those who purchased a Tissot watch (valued at $350 or more) received a special gift.