MACY'S TAKES SEVERAL ACTIONS TO IMPROVE BUSINESS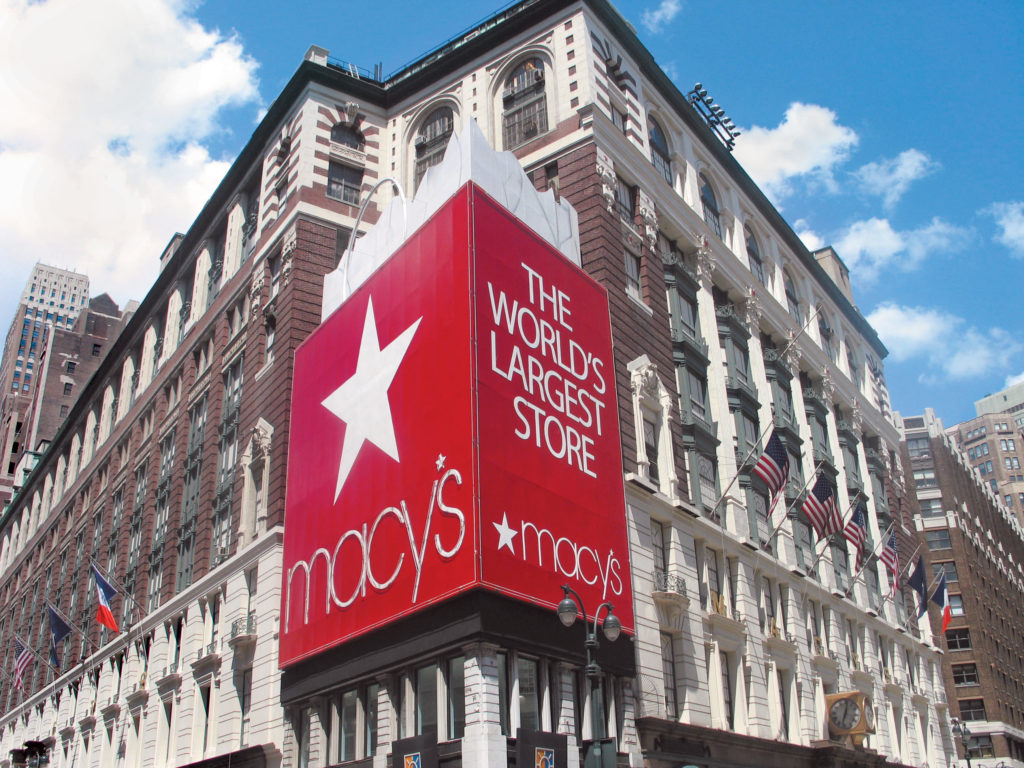 Macy's, Inc. has announced several changes intended to improve the company's performance, including the hiring of Hal Lawton as president, the creation of a single simplified merchandising organization and an enhanced focus on the company's data analytics capabilities.
Lawton will join the retailer on September 8, and will be responsible for all aspects of the Macy's brand, including merchandising, marketing, stores, operations, technology, and consumer insights and analytics. He will report to Jeff Gennette, Macy's, Inc. chief executive officer. Lawton has strong technology and digital expertise and was most recently senior vice president, eBay North America. He spent his earlier career at Home Depot and McKinsey & Company.
"Hal Lawton has deep expertise at the intersection of retail and technology, a diverse set of business experiences that give him a unique perspective, and a track record of successfully driving a change agenda at scale. I'm thrilled that he has chosen to join Macy's," said Gennette. "This is a key step as we look to further transform the business and work through the volatility of today's retail landscape. Macy's already has one of the strongest omnichannel businesses in the industry, and with Hal on the team, we will accelerate the integration of digital both online and in our stores to deliver the world-class experience our customers demand."
"At a time when there is both dramatic change and great potential in retail, I'm excited to be part of the team that will shape the future of the Macy's brand and, along with it, consumer expectations of what a great omnichannel experience can be," added Lawton. "I look forward to working with Jeff, the management team and Macy's associates across the country. It's great to play a part in the transformation of this iconic company."
The company also announced the restructuring of its merchandising operations and the strengthening of its consumer insights and data analytics capabilities.
The restructuring includes the consolidation of three functions – merchandising, planning and private brands – into a single Merchandising function to be led by 35-year Macy's veteran Jeff Kantor and organized around five 'families-of-business' (Ready-to-Wear, Center Core, Beauty, Men's and Kid's, and Home). Feeding into this new merchandising structure are strengthened customer insights and data analytics, which the company is expanding to include inventory replenishment and pricing capabilities.
As a result of combining the three organizations, about 100 employees will lose their jobs, including Tim Baxter, Macy's chief merchandising officer, whose last day will be September 6. While the primary objective of this restructuring is growth, the company anticipates it will save approximately $30 million on an annual basis, some of which may be used for reinvestment in the business.
"Macy's best merchants will be in the right structure to operate at the speed of our customer and will be fueled by the power of data," said Gennette. "Macy's has long been known for innovation and excellence in merchandising. The changes we are making today maintain our core merchandising skills while massively simplifying our structure and processes for greater speed and flexibility. We are also further strengthening our consumer insights and data analytics capabilities so we can make better decisions faster, balancing the art and science of retail."
"Exclusivity is a great customer loyalty tool, and we plan to grow that offering to 40 percent of our business. Having a single lens for each family-of-business will allow us to expedite our strategy of delivering this edited, elevated and exclusive assortment to our best customers. To achieve this, we will aggressively grow our private brands while also offering the best national brands," continued Gennette. "I've asked Jeff Kantor to lead Merchandising because of his deep knowledge of our business, strong relationships with our brand partners and outstanding leaderships skills."