MADE-TO-MEASURE IS MAKING STRIDES IN EVERY SECTOR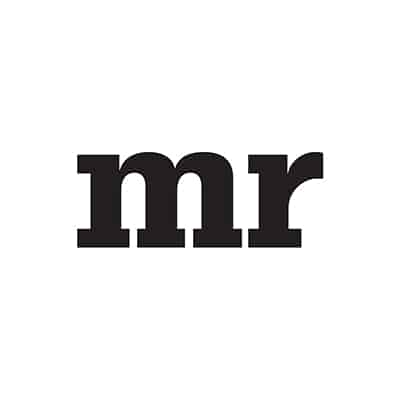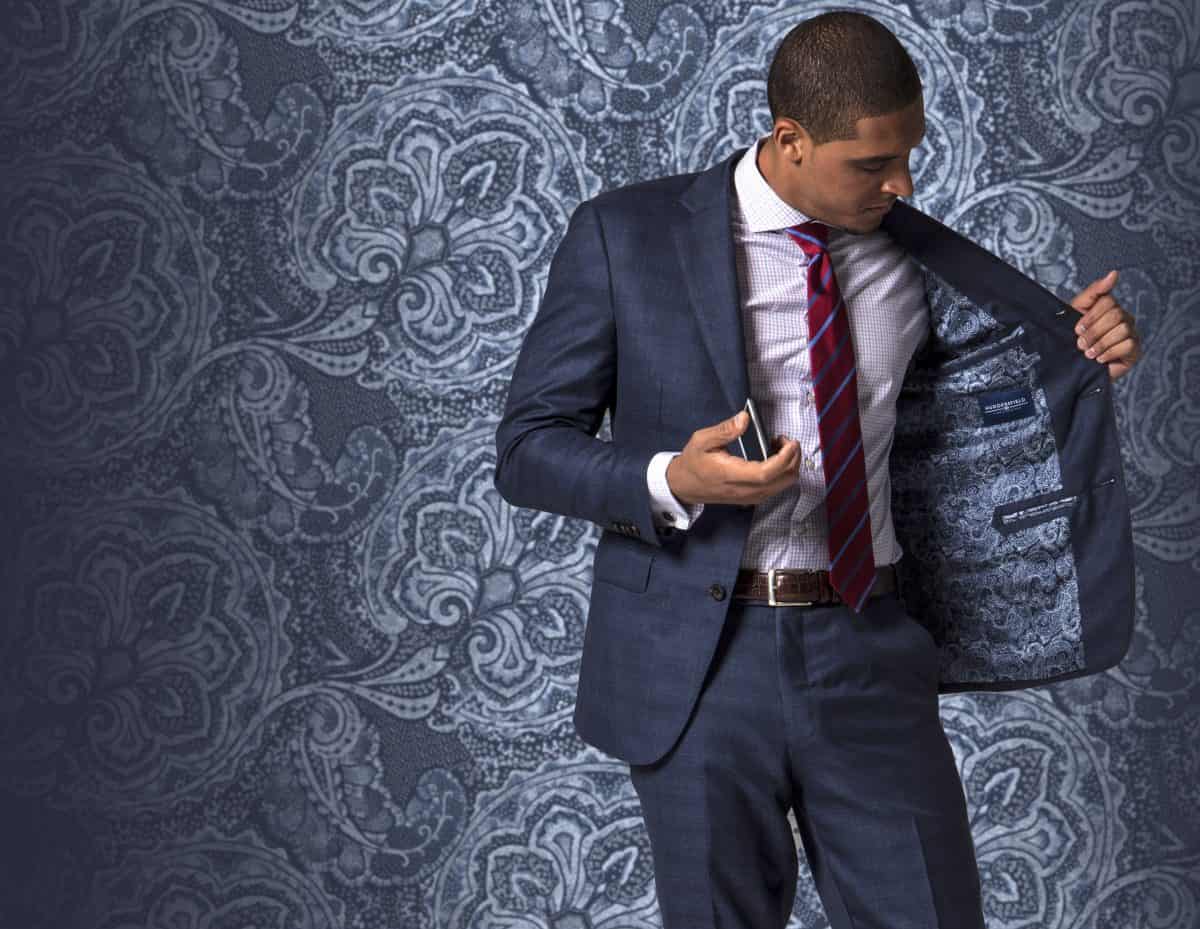 As male consumers continue to desire clothing that fits, as well as the ability to choose fabrics and details that best reflect their personalities, it's hardly surprising that numerous sectors of the menswear industry are seeing considerable growth in made-to-measure and custom clothing.
Top-end suit manufacturers, including Zegna, Canali, Samuelsohn and Hickey Freeman, are increasing their penetration of made-to-measure garments (retails now run about 20 to 30 percent higher than their standard garments). "In this climate, stores need to educate their customers about what's best for them, which means they need to offer services like made-to-measure," says Giorgio Canali. "And because we take this aspect of our business so seriously, we often train the store's personnel on how to do made-to-measure properly."

Adds veteran menswear executive Arnold Brant Silverstone: "Made-to-measure is the strongest segment of our business at both Samuelsohn and Hickey Freeman, with both companies showing nice growth even in this difficult retail environment. In fact, we're so bullish on made-to-measure, we're investing substantially in this area, from technology that will revolutionize the made-to-measure experience for both the consumer and the retailer, to infrastructure, manufacturing, training and more. We recently bought Lipson, a well-known shirt company, and we're currently investing significantly in its made-to-measure capabilities as well."
Many retailers, hoping to build upon product offerings currently available, are turning to private label manufacturers who can create more specialized garments. Trinity Apparel's iDesign reports that their business is up more than 30 percent (year-to-date) as retailers take advantage of their many services, says Mark Thiele, vice president and director of sales. These include a digital imaging system that allows retailers to view every garment prior to placing an order, the ability to create a free digital catalog of new custom looks as frequently as they desire, and an order entry/tracking system that lets the customer, at any time through the touch of a screen on the company's app, find out exactly where a particular garment is and when it will arrive.

"We're always developing new products," adds Thiele. "Currently, we're the only custom company that I'm aware of that's offering stretch knit cotton blazers made in an unconstructed tailoring grade. It's a product that's become quite popular with professional athletes," he says. "We're also greatly expanding our topcoat and car coat offerings for the fall, and are always looking for new styles and fabrics."
In business for over 80 years, New Jersey-based L. Gambert Shirtmakers is also seeing an increasing demand for its product. "We've been working with a lot more brick-and-mortar stores recently who once relied heavily on ready-to-wear shirts but now prefer to offer their own private-label made-to-measure product," says Mitch Gambert, son of founder Mel Gambert and the company's director of business development. "We excel in dealing with changes in men's body types, which leads to changes in fit preferences, which is why more companies are turning to us. And because we're U.S.-based and own and operate our own shop, our retailers always have direct access to us to discuss any fit or pattern adjustment."

Like others in the custom and made-to-measure industries, Gambert cautions that to be successful, businesses must be aware of the challenges. He maintains that the success of any made-to-measure-business relies on establishing the right customer expectation. "If the customer is not prepared for the nuances of having to do that first fitting – and if the seller does not follow through in a timely manner – the customer might wind up feeling shortchanged and never go through the experience again."
In fact, because not all of Gambert's experiences with in-store sellers have been positive, the company is developing an e-commerce ordering platform that retailers can simply plug onto their sites. "This platform should facilitate working with inexperienced sellers," he says. "Overall, I believe e-commerce is going to be a big force for made-to-measure in 2018."
WHAT'S NEW IN FABRICS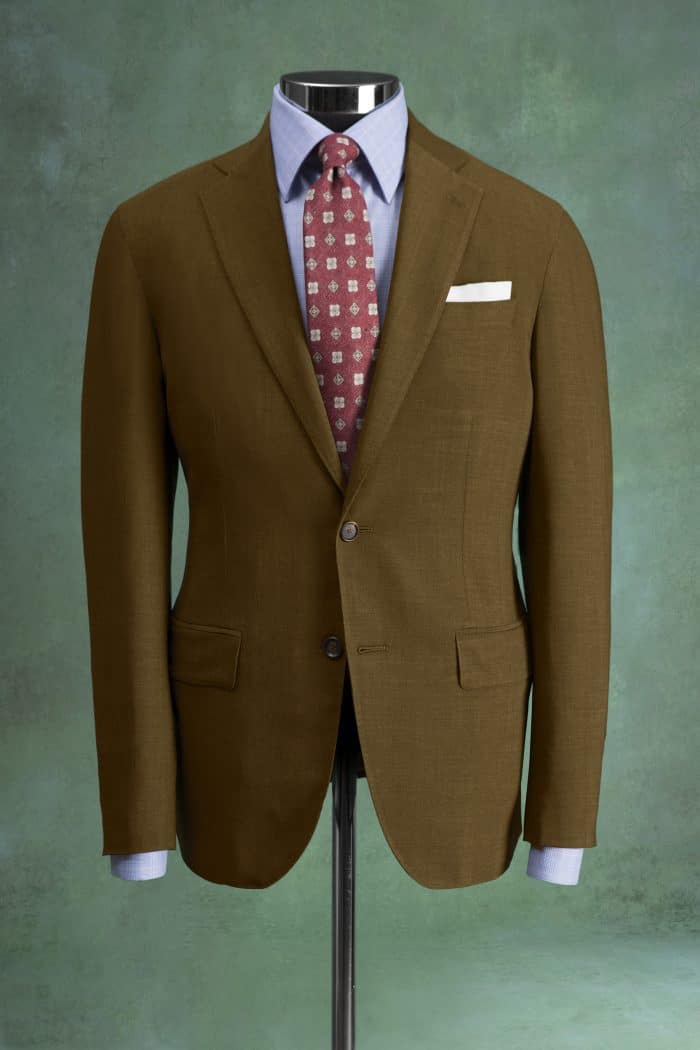 Whatever segment of the made-to-measure industry one is focused on, fabric producers and suppliers play a gigantic role in what men will be wearing in coming seasons.
At Scabal, customer demand has led to its 2018 collections including more colored stripes and small checks, says Craig D. Wertheim, vice president of Scabal USA. "We're also infusing more browns back into our collection, and the weights of our fabrics will be more suitable for year-round wear than for a particular season. On the ultra-luxury level, Scabal has developed a new Noble Star collection for this fall that features Super 200s quality wool that we purchased directly from a limited number of premium sheep farms in Australia. Later this year, we'll be introducing a new range of Diamond Chip jacketings."

At Gladson New York, CEO Mickey Solomon has his own viewpoint on what's hot in the fabric world. "We're continuing to find that every shade of blue remains popular, although we're also offering burgundies, greens and other colors. While there's a small comeback in stripes, plaids of all sorts still sell very well for us."
But the big change Solomon foresees is not in color or pattern, but the actual fabric itself. "The real newness is a fabric called Fresco Lite, which comes in 36 colors, and is a great high-performance fabric that's very crisp and dry. It's more of a plain fabric with a coarser feel than all the luxury super-fabrics, and that seems to appeal to the younger generation. It has a slightly retro look, as well. There's also a big comeback in wool-silk-linen blends, especially for sportcoats. And people love our "Flash" novelty linings so much that we've created an all-new collection of them to debut shortly."