MARIO TESTINO COVERS 'DAILY FRONT ROW' WITH KENDALL JENNER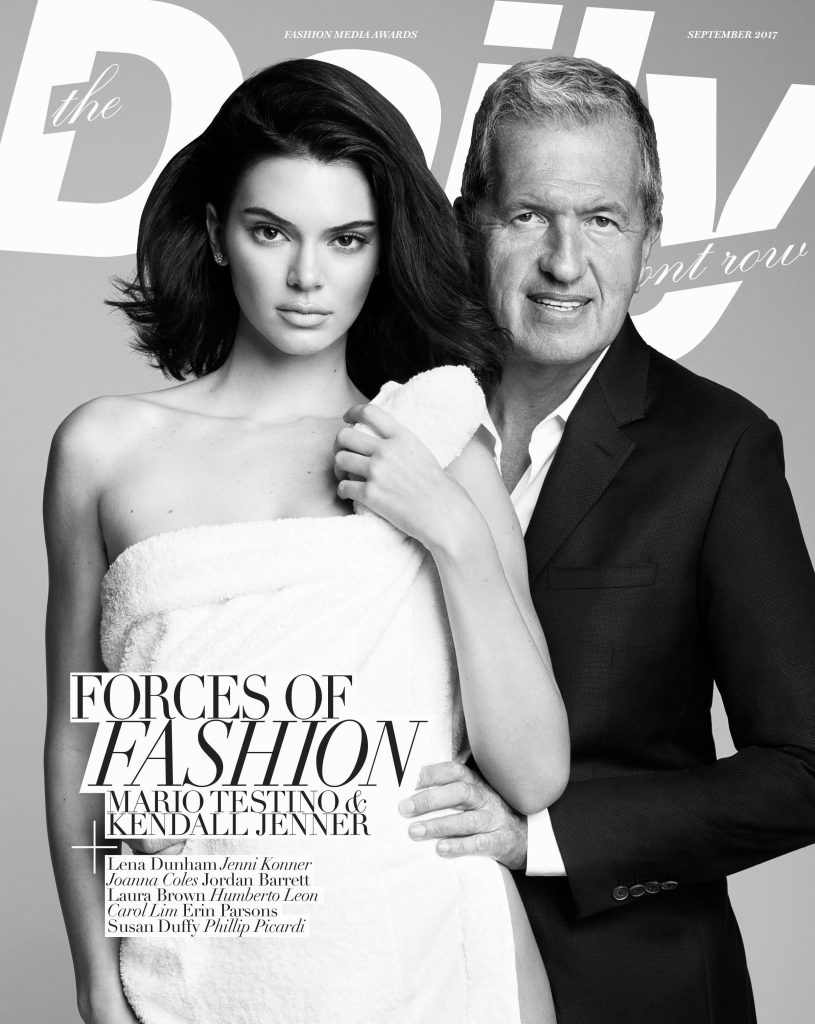 Fashion industry magazine The Daily Front Row has selected presenters for its fifth annual Fashion Media Awards, which will take place on September 8. Kaia and Presley Gerber will present to Phillip Picardi of TeenVogue.com for Media Brand of the Year, Diane von Furstenberg will present to Lena Dunham and Jenni Konner of LennyLetter.com for Best Digital Destination, Carine Roitfeld presents to Jordan Barrett for Male Model of the Year and Katie Grand presents to Kendall Jenner for Fashion Icon of the Decade, amongst others.
The honorees will be celebrated in The Daily's Media Issue, which features a cover shoot, shot by Eric Ray Davidson, showcasing Mario Testino and Kendall Jenner.
As previously announced, the event will honor Mario Testino as Creative Director of the Year, Kendall Jenner as Fashion Icon of the Decade, Joanna Coles as Media Maverick, Humberto Leon & Carol Lim as Fashion Innovators for Opening Ceremony, and Laura Brown for InStyle/Best September Issue, to name a few.
"Mario Testino and Kendall Jenner are true forces of fashion," said Brandusa Niro, editor-in-chief of The Daily Front Row. "Mario's unique vision and Kendall's unique style will be celebrated at our Fashion Media Awards, alongside eight other powerhouses who make the fashion and media world the creative hub that inspires us all."
The Daily Front Row's fifth annual Fashion Media Awards, sponsored by Maybelline New York, LIFEWTR, MCM, Moroccanoil and Brookfield Place, honors the biggest, most influential names in fashion media today.