MEN'S ESSENTIALS BRAND BASIC OUTFITTERS TO APPEAR ON 'SHARK TANK' THIS WEEK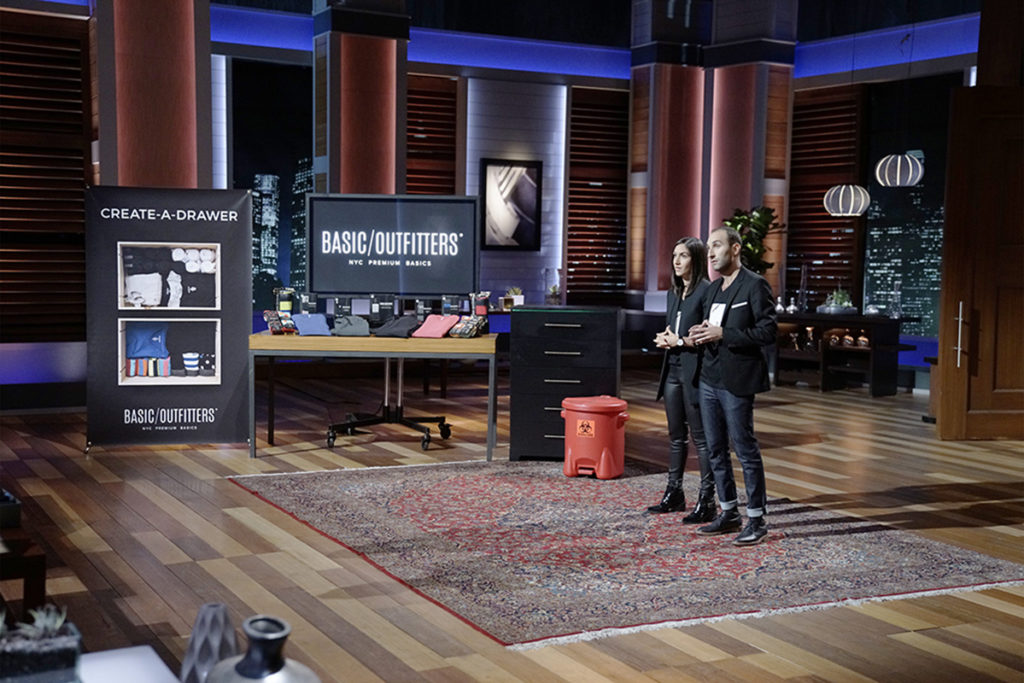 Online men's essentials retailer Basic Outfitters has announced that its brand has been selected to be one of the companies spotlighted on ABC's hit television program, Shark Tank. Out of 50,000 companies that apply each year, the husband and wife duo behind Basic Outfitters, Laura and Michael Dweck, were chosen to be one of just eighty contestants to be featured on this season of Shark Tank.
Born out of personal necessity after Michael and Laura got married and moved in together for the first time to a cozy New York City apartment, Basic Outfitters was first introduced to consumers in November of 2015. Within just one year, the company saw success, gaining an average growth rate of 25 percent month over month, with customers who were eager to use their innovative, easy-to-use, subscription-free service. With brand features in media outlets like Vogue, Good Morning America, People, MR, Men's Health and more, it's no surprise that Basic Outfitters' unique story caught the attention of producers at Shark Tank as well.
"When we first started Basic Outfitters, we knew we were onto something big because we were addressing a real need and creating an incredible solution," said Dweck. "We intend to grow this business tremendously, and we knew that getting onto Shark Tank would fast track that growth. The number one comment we got from people who heard about our website and our Create-a-Drawer service was 'You guys should go on Shark Tank!'"
Tune in to see their story in episode 813 of the show, which airs this Friday, January 6, 9:00 PM EST / 10:00 PM PST on ABC.