MEN'S PERFORMANCE DENIM BRAND REVTOWN OPENS AT ROOSEVELT FIELD'S THE EDIT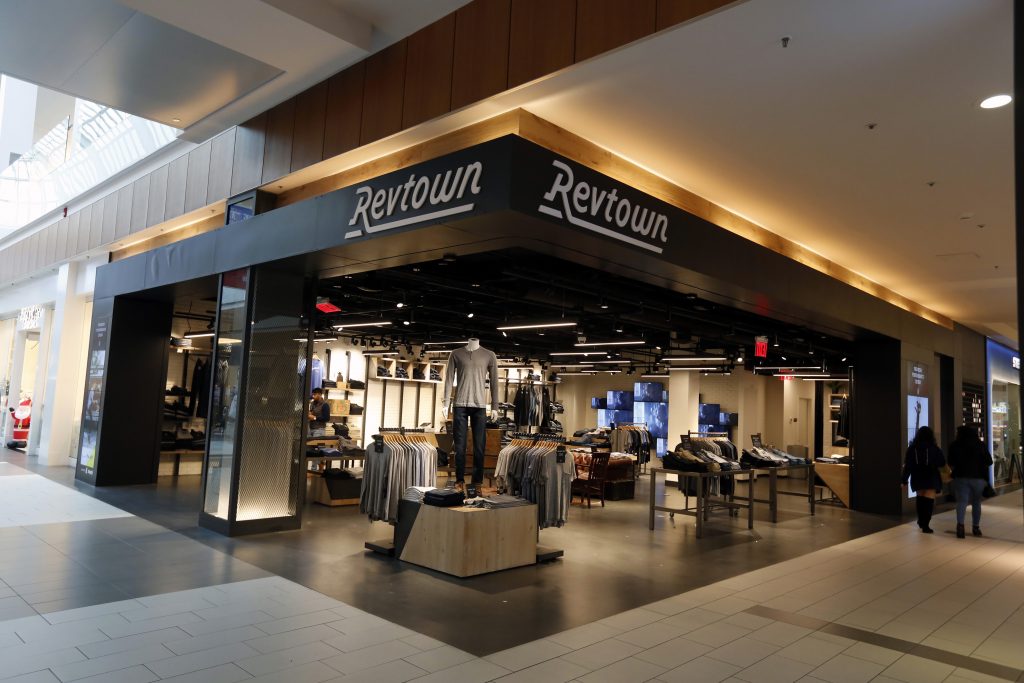 Shopping mall owner Simon has announced Revtown USA as the latest brand to launch at The Edit Roosevelt Field, Simon's turnkey platform for new retail concepts. Founded by three former Under Armour executives, Revtown has quickly pioneered the new menswear category of performance denim.
The new store will feature a 30-foot denim wall showcasing the complete range of washes and fits, a customer lounge and a seamless checkout solution powered by Shopify. Revtown offers Revtown shirts, made from world-class Pima cotton, available in four essential styles including crew, v-neck, henley, and polo. The brand launches its brick-and-mortar presence with Revtown Crates, a box offering two pairs of jeans and any three shirts for $210.
Revtown, based in Pittsburgh, launched online in February 2018 and its first store will be open at The Edit Roosevelt Field until February 2019. The line features Revtown's signature Decade Denim, made from Italian yarn with athletic stretch and superior comfort.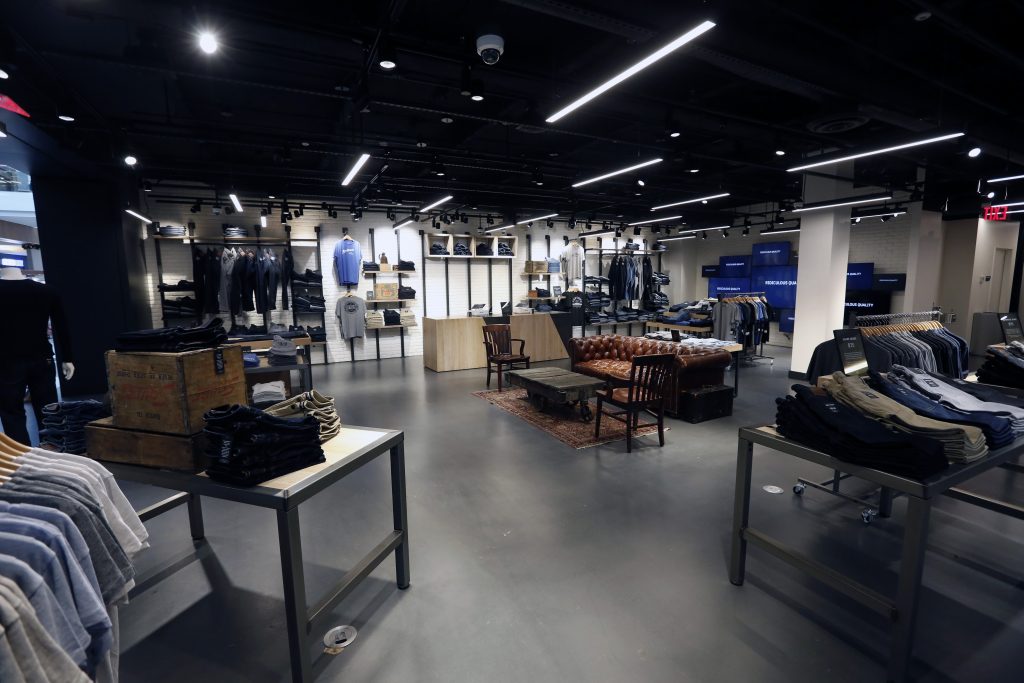 Joining Revtown will be b8ta, a tech-enabled store for shoppers to discover, try, and buy innovative new products. Together, Revtown USA and b8ta appeal to the digitally-savvy millennial shopper seeking engaging in-store experiences.
"The Edit at Roosevelt Field provided Revtown with a turnkey retail solution that expedited our journey into physical retail earlier than we initially planned. We are thrilled for the opportunity to interact with our customers," said Steve Battista, co-founder and chief marketing officer of Revtown. "Our customers are smart shoppers that appreciate craftsmanship, well made goods, and value fair pricing. The denim is infused with four-way stretch that allows customers to stand, sit, squat, and move comfortably. And the $75 price point makes the jeans an easy first-time purchase."
"Simon is dedicated to bringing new brands and experiences to our customers. We are pleased The Edit enables us to meet and help launch brands such as Revtown USA and offer the chance for brands to get into retail early on in their life cycle." added Zachary Beloff, national director of business development for Simon. "The importance of creating offline experiences is more apparent than ever. We are thrilled each time we launch a brand and get to see our customers respond. Revtown USA is a quality product at a great value our customers are going to love."
The Edit has previously featured Hope and Henry children's wear, Winky Lux beauty, Rhone Apparel, and Jars by Dani, among others.