MENSWEAR BRAND EXLEY PRESENTS FALL COLLECTION AT SOHO HOUSE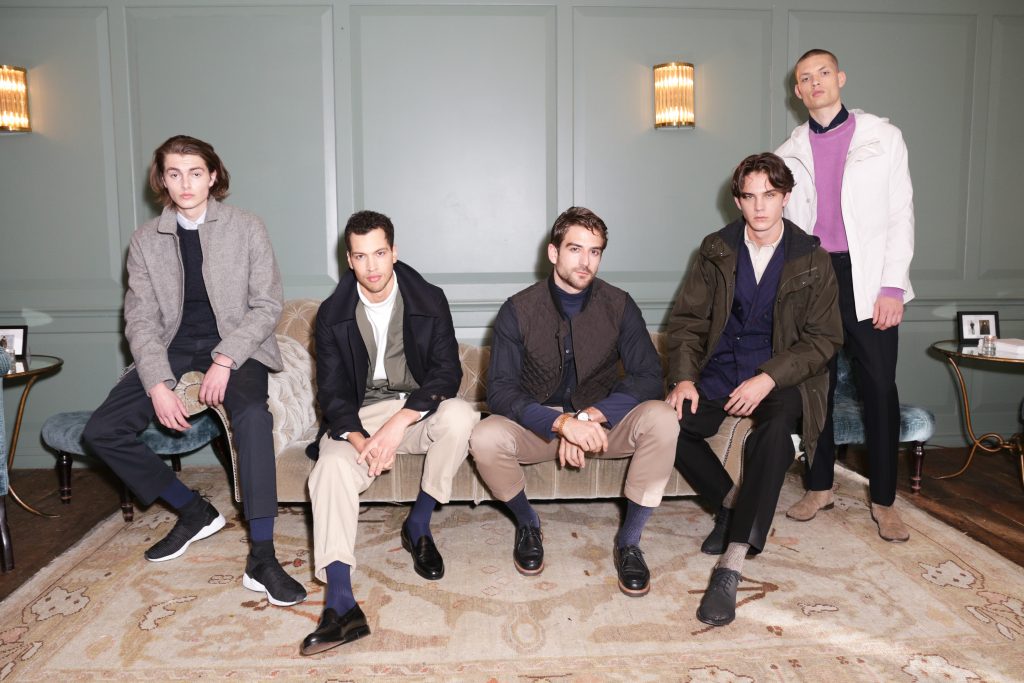 New England-based menswear brand Exley presented its fall/winter 2017 collection last night at SoHo House in New York City. For its third season, the brand looked to elevate its core line of outerwear pieces with a focus on technical innovation, updated with water-resistant fabrics and a crisp color palette.
Head Designer Annie Campbell found inspiration for this season's collection in the varying conditions of life in New England.
"From the wet cement on city streets to the wonderland of snow banks of melting slush with the path tracks from people before you, this collection is a reflection of meaningful perceptions found throughout New England's city and coast life," she says.
The collection retails for $185 to $895 and will be available at select retailers including Unionmade (San Francisco), Grit & Honor (NYC), Baule (Mexico), Wittmore.com, Zappos.com, and the brand's e-commerce site.