MENSWEAR EXPERTS DISCUSS HOW TO FORECAST WHAT MEN WILL WEAR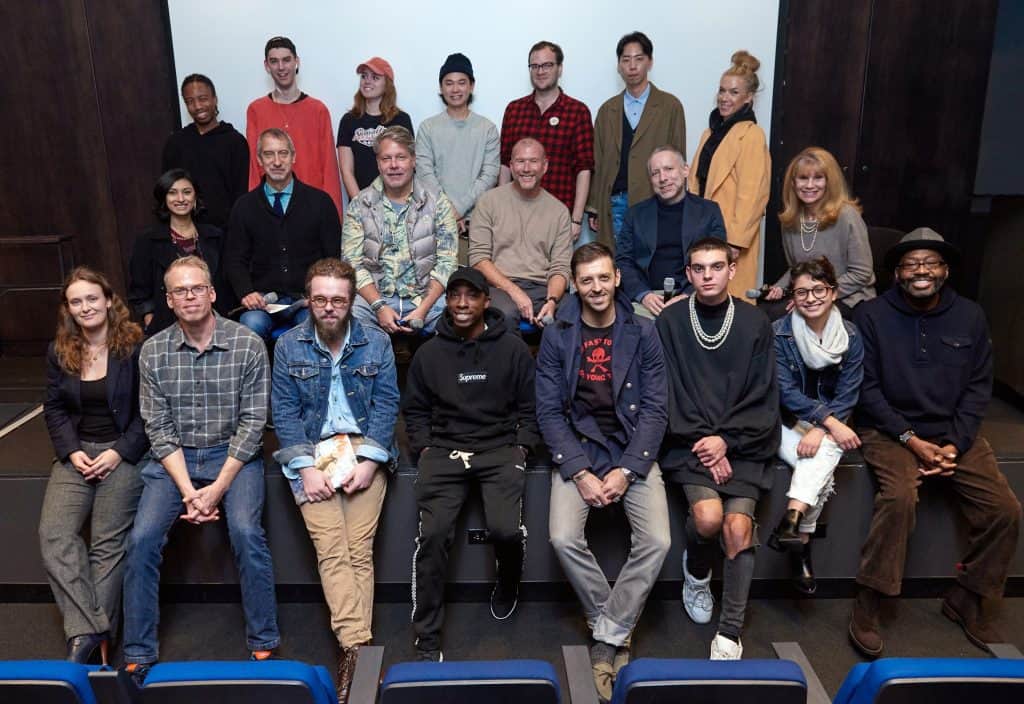 Trends are dead in menswear. Or at least, they're not called that anymore. That was one message about the menswear industry that came through at a lively roundtable of four top experts, held on Tuesday, November 7 at the Fashion Institute of Technology (FIT) in New York City. The event, which was part of a series of talks organized by FIT's Menswear Department in collaboration with MR Magazine, was moderated by Karen Alberg Grossman, editor in chief or MR.
"We stopped calling it a 'trend report.' We started calling it a 'style report,'" said Kevin Harter, former vice president of fashion direction for men's and home at Bloomingdale's. (He's now their group vice president for integrated marketing.)
One major change in men's fashion forecasting, explained Tim Bess, a men's fashion analyst from the Doneger Group, is discovering where trends come from. Unlike in the past, they start anywhere and everywhere, all at once—blogs, Instagram posts, the subway. "In the olden days, spotting trends were easy; you went to Europe," said Bess. "Now, I try to be early, but you can be too early." For example, the slouchy fits that are starting to appear on the market now aren't right yet for the companies he advises. "You also have to know when not to do a trend," added Bess.
Ken Giddon, co-founder and president of New York City menswear store Rothmans, agreed. He knows precisely who his customer is: "It took a decade for the average guy in New York to get into skinny jeans, and they're not ready for baggy silhouettes yet," he said. "And while pleats are big in Europe—but they're not for my guy." What is doing well at Rothmans, he says, are eco-friendly brands such as Save the Duck, whose puffer jackets substitute synthetic fibers for down, and Fair Harbor swimwear, which is made of recycled water bottles.
Some other popular trends, according to Harter, are streetwear, fleece, and camouflage. "Sneaker drops have a cult-like following, with customers lining up long before opening hours and at least one collection selling out in 15 minutes," he noted. "And last year, we did [over $1 million] in camouflage."
"Camo is for men what leopard is for women," added Michael Macko, a menswear consultant and former fashion director of Saks Fifth Avenue. Macko also pointed out that most men relate to trends differently than women; they seldom want something wholly new, but it's possible to interest them in variations of pieces they already wear: "They'll say, 'I understand camouflage, but I don't have it in gray.'"
Macko also cautioned against abandoning trends before they peak. On the other hand, everyone agreed that it's important to know how to tell when a trend is dying. As Bess said, "When it's on the markdown rack."
—
Alex Joseph is the Managing Editor for HUE Magazine, FIT's official magazine.