MENSWEAR'S BEST DRESSED: NATHAN ROMANO OF ONIA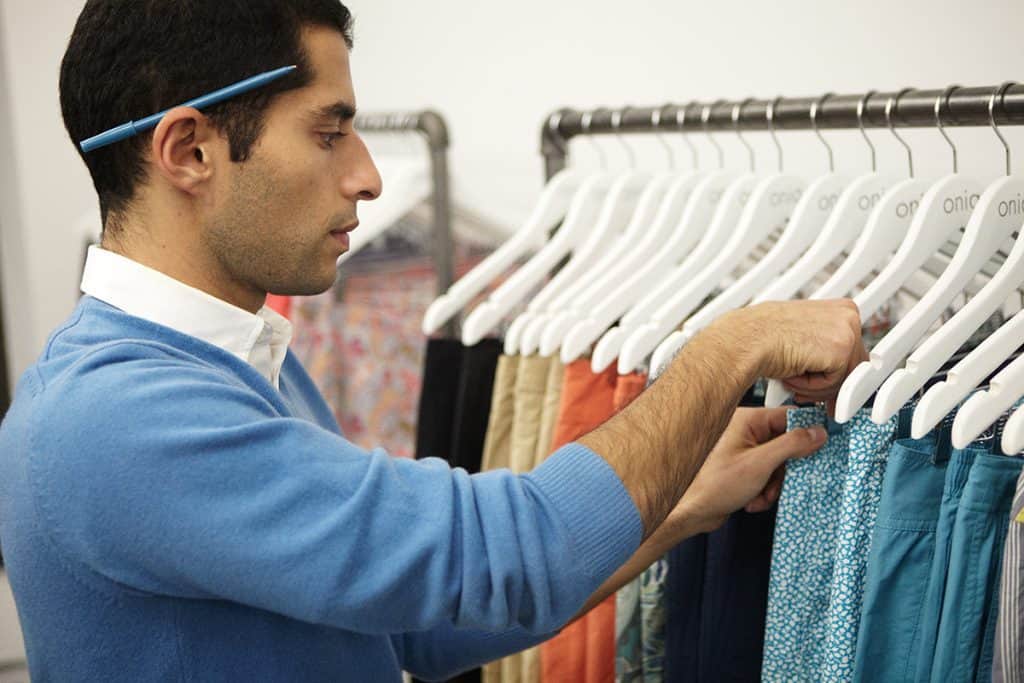 Before combining their talents to launch Onia in 2009, co-founders Carl Cunow and Nathan Romano independently forged successful careers in the fashion industry. Incorporating these previous successes, Cunow and Romano built swimwear brand Onia around innovative fits and styles that appeal to the guy who is inspired by quality and attention to detail.
Quickly approaching its tenth year in business, Onia isn't slowing down. This season alone, the brand launched collaborations with online menswear retailer Mr Porter and fashion powerhouse Theory as well as launching a new range of shoes. What's more, Onia has also teamed up with SoulCycle, Moda Operandi, and We Wore What on additional projects this summer, and is about to open a pop-up shop in SoHo (more on that later this week).
MR recently caught up with Romano to discuss his personal style, how it influences his collections for Onia, and his take on today's volatile retail market.
Q: How would you describe your style?
A: I would describe my style as elevated simplicity…, but with a 'kick'. I don't particularly follow trends, but I'm obsessed with good quality fabrics and fits and sneakers! I have so many sneakers!
Q: Is there a specific person or thing that inspires your style?
A: Not anyone specific…. I just stay true to what I like.
Q: How does your personal style influence your collections for Onia?
A: I consider myself the classic Onia customer – I like the ease of putting something on in the morning and having it work with me throughout my day, wherever I may be, so naturally, I think about what I look for when we design our collections.
Q: You've done a number of collaborations this season, what was your strategy going into this? Were you like, okay, this season we are doing numerous collabs, or did they just all sort of fall into place?
A: We never really say we are doing 'X' amount of collaborations, we look at each opportunity as a separate entity and see if its aesthetically a good fit for us. This season, we had numerous opportunities, some for the first time, some that are continued partnerships.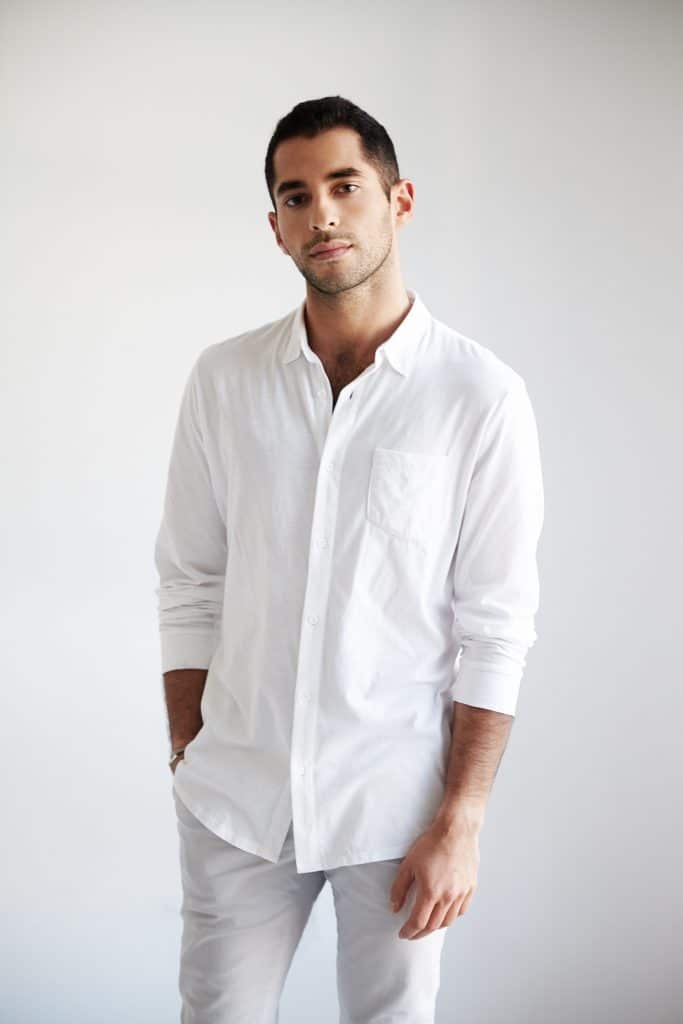 Q: What are your hopes/goals for your new line of shoes?
A: Our shoe collection is an extension of our men's swim and ready to wear in that they are easy, wearable and transition throughout the day. We think they will become a staple in our guys' closets!
Q: What have been some of the challenges you've experienced while building your business?
A: Of course, it's inevitable to run into challenges when building a business. Luckily for us, the challenges have always been worth the rewards. We launched knowing exactly what we wanted to offer our customers – a walking short that also doubled as a swim trunk. The challenges came when we had to figure out what to launch next and why, then again when we launched women's – we wanted to make sure we continued to offer product that was missing from the market. I think that as long as the focus of why you built your business to begin with doesn't change, everything else will eventually fall into place!
Q: What is one of your most memorable moments you've had while building your business?
A: When we launched women's – it was an entirely different ball game and it has been a great success!
Q: Best piece of advice you've ever received?
A: Slow and steady wins the race.
Q: Since retail is in the midst of a rough patch, what do you think retail will look like in five years? In your opinion, what needs to happen for retailers/brands to be successful?
A: Personally, I think online will officially take over with trickles of specialty stores – because there will always be that customer who wants personal attention. One of the things I think needs to happen for brands to be successful is to refresh their collections more often. For example, we used to follow the traditional season rule with our collections: Spring, Fall, Resort. Now, we have developed collections that launch almost monthly – keeping our retailers and our e-commerce site fresh and our customers coming back more often to see what's new.