MOVADO ACQUIRES MILLENNIAL-FOCUSED BRAND MVMT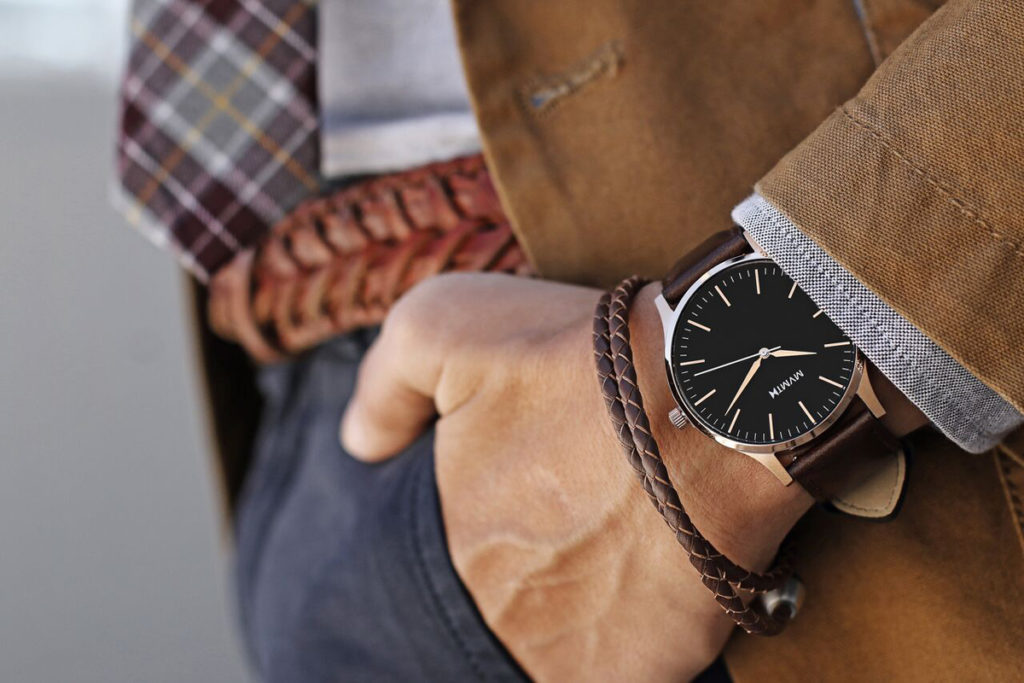 Movado Group has announced that it has entered into a definitive agreement to acquire Millennial-focused accessories brand MVMT Watches Inc.
The purchase price is comprised of an initial payment of approximately $100 million, or approximately $85 million net of tax benefits that are anticipated to be generated from the acquisition, and two future contingent payments that combined could total up to an additional $100 million before tax benefits. The closing of the acquisition is subject to customary closing conditions, and is expected to close on or about October 1, 2018.
MVMT will continue to operate under the leadership of founders Jake Kassan and Kramer LaPlante, who are expected to retain their team in Los Angeles.
MVMT was founded by Kassan, 27, and LaPlante, 26, in Los Angeles in 2013, initially selling watches and later adding sunglasses and accessories in 2017. Since inception, MVMT has experienced significant growth with expansion into 160+ countries largely through a leading direct-to-consumer business model. MVMT products are designed for the millennial consumer with the goal of changing the way the customer thinks about fashion by delivering high quality watches and accessories at an affordable price.
MVMT products are primarily sold through its global e-commerce site and also a few select retailers in the United States such as Nordstrom and Bloomingdales. MVMT has approximately 40 employees, all based in its head office in Los Angeles. Kassan and LaPlante have been recognized as leaders in the field of e-commerce having been named to Forbes 30 under 30. In its last fiscal year ended December 31, 2017, MVMT achieved revenue of approximately $71 million.
"Jake and Kramer have built an incredible brand and business in just five years and we are excited to have MVMT join Movado Group," said Efraim Grinberg, Movado Group's chairman and chief executive officer. "Today's announcement marks an important milestone for Movado Group. The acquisition of MVMT will provide us greater access to millennials and advances our Digital Center of Excellence initiative with the addition of a powerful brand managed by a successful team of highly creative, passionate and talented individuals. This announcement comes on the heels of last year's successful acquisition of our millennial focused brand, Olivia Burton. We believe significant growth opportunity lies ahead for MVMT through category, channel and geographic expansion by leveraging our scale and infrastructure. I am looking forward to welcoming Jake and Kramer, along with their 40 employees, to our Company."
Jake Kassan, co-founder and chief executive officer of MVMT, stated, "As we looked at the future for MVMT, we felt Movado Group was the perfect fit to continue our growth. We share many of the same strategies as Movado Group including a focus on unique design, product innovation, and providing compelling value for the consumer, which aligns us on future plans for our brand and will create a smooth transition. Movado Group has the expertise and resources to help expand MVMT to many untapped markets around the world."
Kramer LaPlante, co-founder and chief operating officer of MVMT, added, "We are thrilled to join the Movado Group family. We are eager to capitalize on the operating platform that Movado Group provides to allow MVMT to reach its full potential. We've long admired Movado Group's beautiful and innovative watches and the MVMT team is very excited to become part of their powerful portfolio."