MYTHERESA AND FLAMINGO ESTATE JOIN FORCES TO BRING 'THE SUMMER BODY SHOP' TO EAST HAMPTON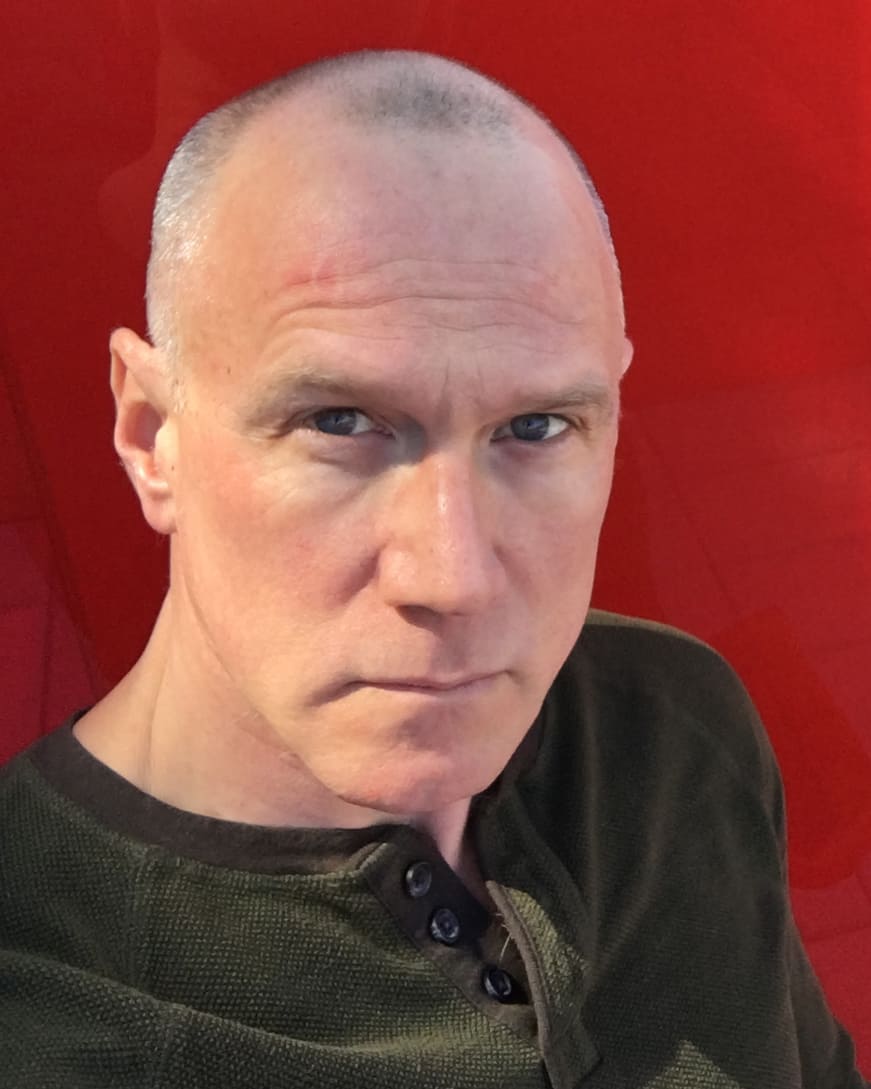 Online luxury retailer Mytheresa and self-care and comestibles brand Flamingo Estate have completely reimagined a renovated body shop in East Hampton, turning it into a luxurious, immersive, interactive store for five weeks, bringing unique and diverse programming and experiences to their clientele – allowing them to engage, entertain and inspire their combined audiences in a more physical way.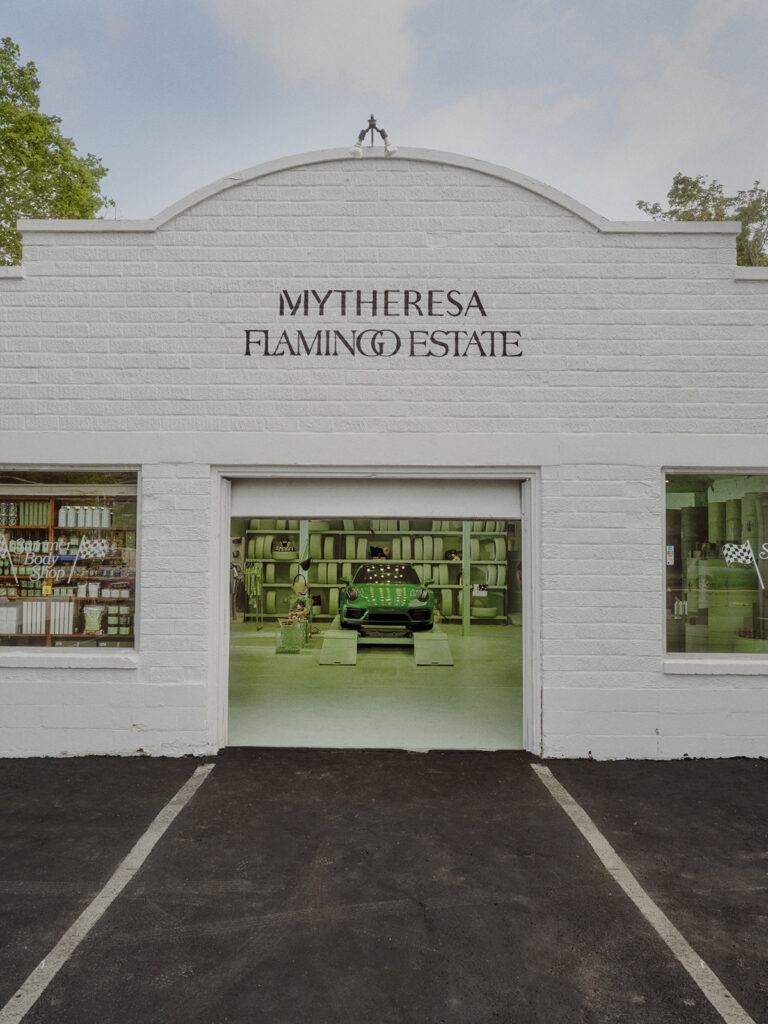 The unique space cannot be missed. Situated in a highly trafficked area of East Hampton (directly across from the East Hampton railway station) the store will be splashed in the brands' signature colors, Mytheresa yellow and Flamingo Estate green. Leaning into the car theme and using it as inspiration across all the luxurious design elements, Mytheresa and Flamingo Estate will create the unexpected out of classic auto parts: shelves constructed out of tires, luxurious clothing presented on custom designed-car muffler rails, and tool sheds housing luxury merchandised accessories and more.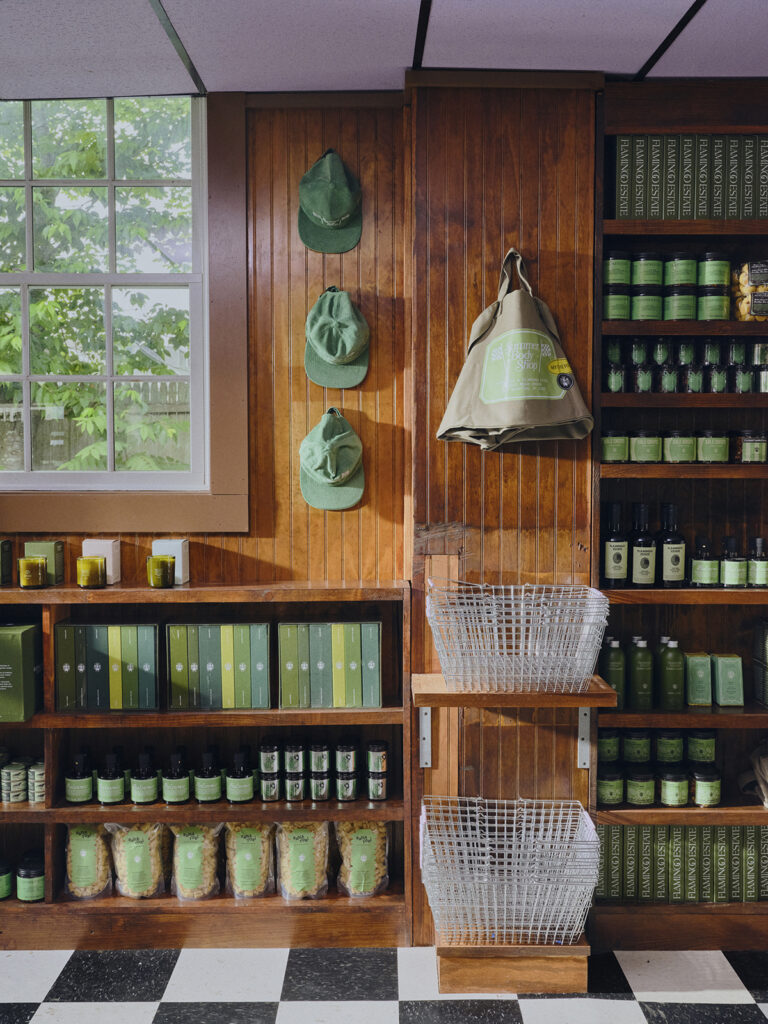 Inside the store, co-branded programming is offered to customers with other like-minded luxury brands that will vary from week to week, keeping customers and shoppers wanting more and returning time and time again.
To the side of the main space, there will be an Inconvenience Store, where Flamingo Estate and Mytheresa have curated a wide range of exclusive never-been-seen-before joint merchandise, as well as non-perishable, decadent pantry items.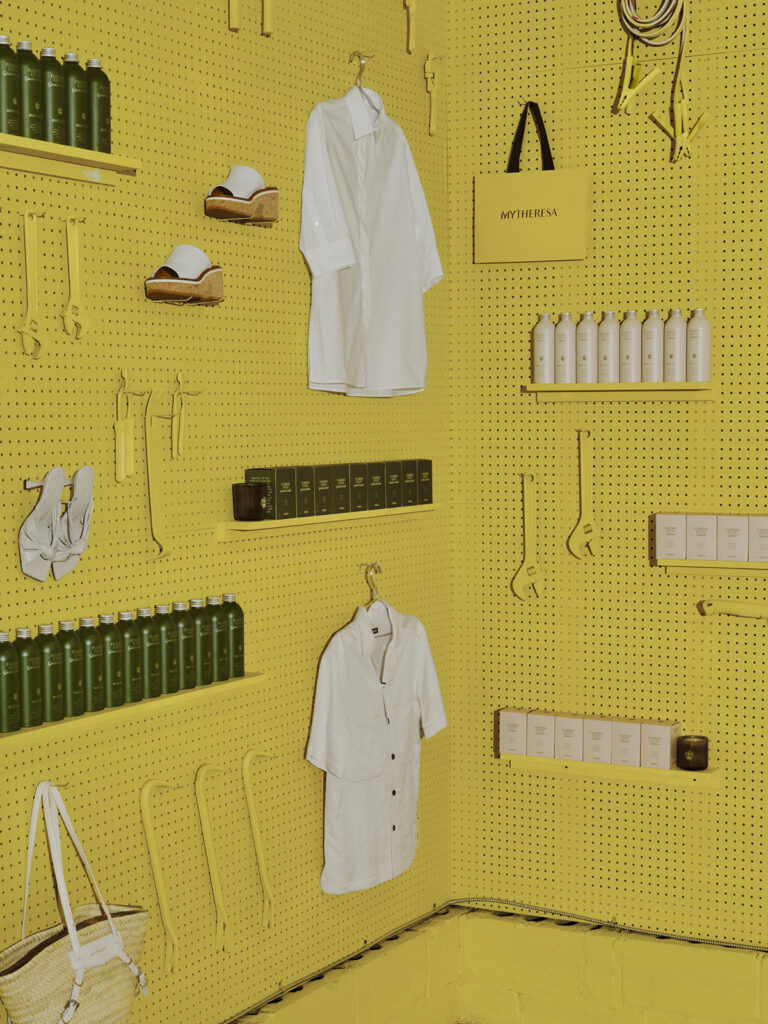 Heather Kaminetsky, President of North America for Mytheresa spoke on the partnership; "Opening a physical experiential store, together with Flamingo Estate in East Hampton felt like the perfect 'unexpected' moment to further bring this wonderful partnership to life. We wanted to bring to the sophisticated audience in the Hampton's a combined and truly unique immersive luxury experience – one that allows us to engage and inspire throughout the summer and to bring our curated offering to them in a more physical way."
The Mytheresa x Flamingo Estate Summer Luxury Body Shop will be open Thursdays to Sundays, from 11 am to 7 pm EST.