ALEXANDER WANG REINTRODUCES MENS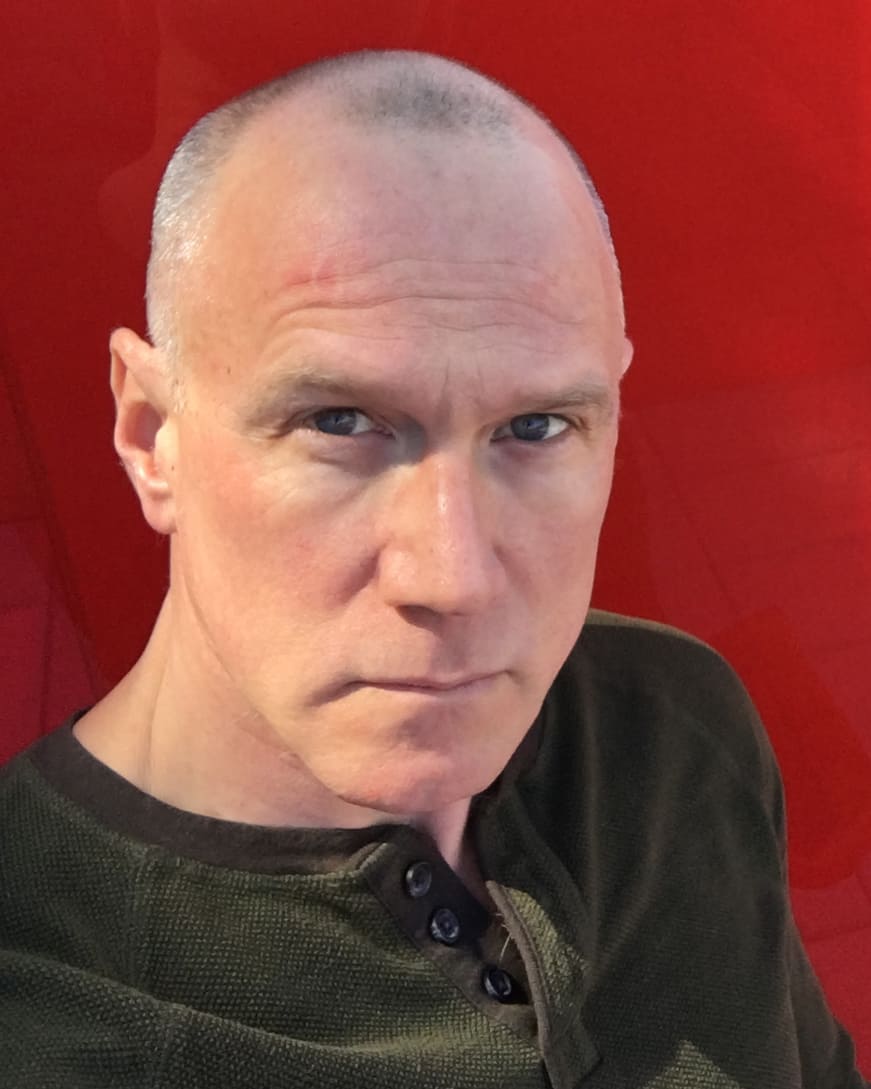 American designer Alexander Wang has reintroduced his full men's line. Drawing inspiration from 1990s athletic silhouettes and sportswear, the collection presents looks infused with a rugged blend of conventionally soft materials and textures. Pieces like the glitter spray-dense fleece sweats and open-styled black leather cropped vests that reveal skin nod to an alluringly provocative aesthetic.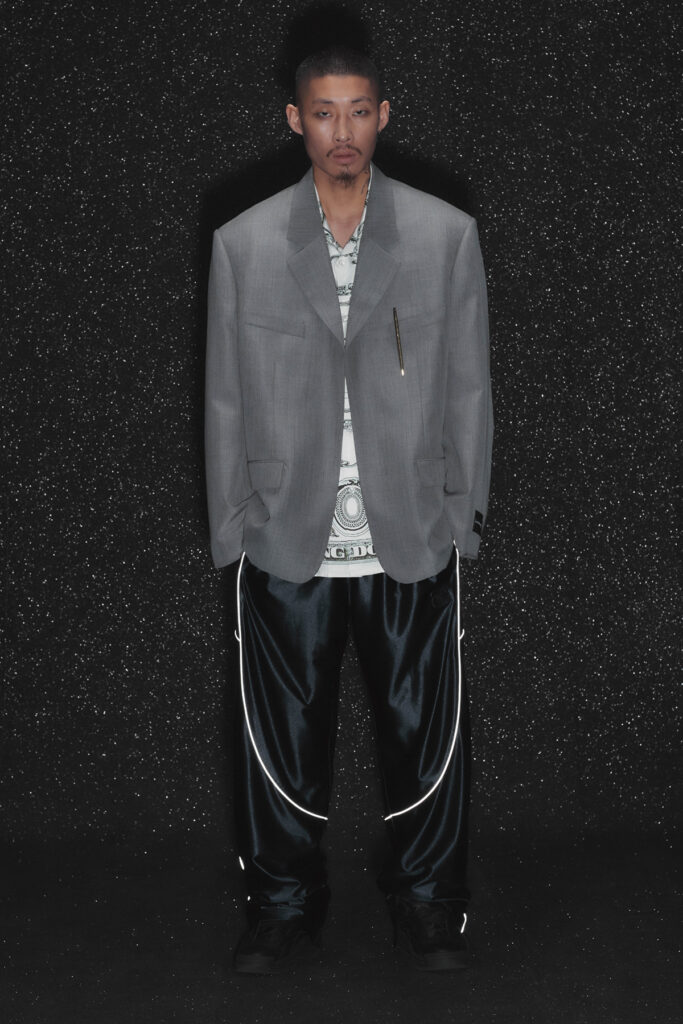 The suiting category has been reimagined with boxier and oversized fits, adding an element of casualness to the typically tailored silhouettes. The custom Wang dollar print is showcased on silk shirting and silk boxer shorts, paying homage to the brand's constant hustler attitude. Tracksuits are crafted from luxurious heavy-shine silk fabric with reflective piping details, while terry cloth is applied to traditional sportswear such as pullovers and zip-ups. To tie the collection together, the Hoop Sneaker is making its debut as well.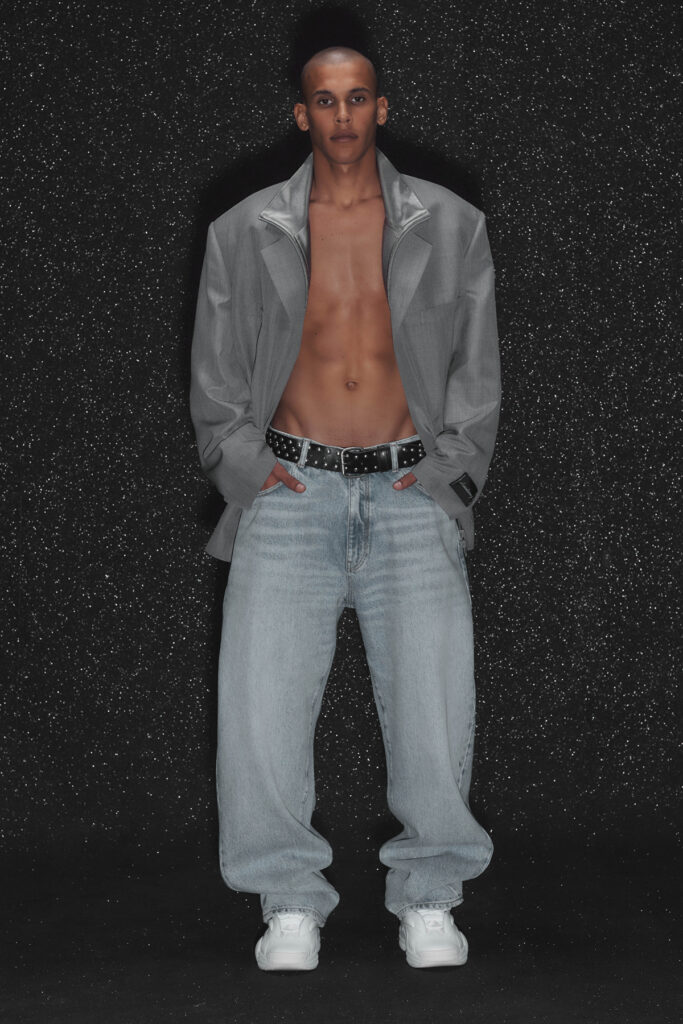 The collection retails for around $250 for muscle tanks up to $1895 for a leather jacket. The sneaker is $595.